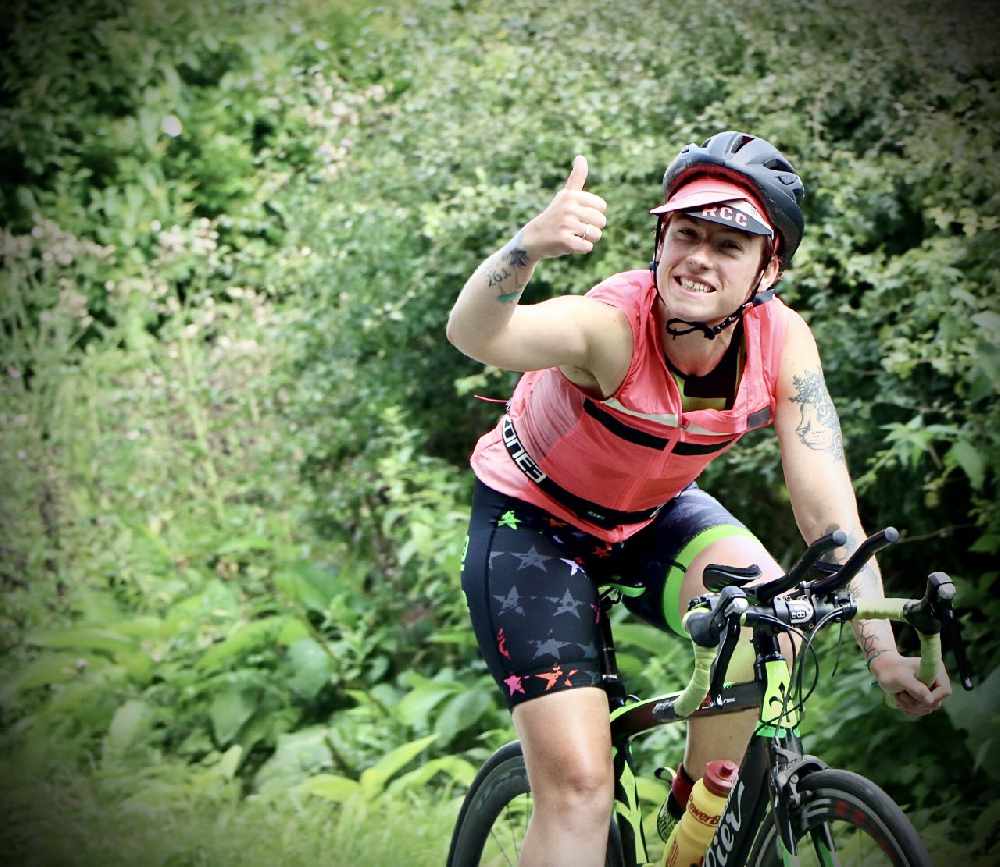 An endurance athlete from Glossop will be completing an eye-watering charity 26.2 hour bike ride and 26.2 mile run over the weekend - all from her living room!
Kate Jayden, 33, is no stranger to races, triathlons or marathons, but after Coronavirus put a stop to a number of events scheduled for this year – including the London Marathon – meaning this years fundraising efforts had to have a little "imagination."
Kate explained: "I've ran a lot of endurance events and triathlons, but I have never cycled for longer than 180 miles and I hate running on treadmills!
"Because of all the things I've done in the past, I knew I'd have to go extreme or people would laugh at me – especially when I'm asking for people to donate money.
"So I will be cycling for 26.2 hours in my living room starting at midnight on Friday the 24th April, like I was cycling down to London, covering at least 262 miles. Then I'll be running 26.2 miles starting at 9am on Sunday – as I would if I was actually doing the marathon."
Kate is undertaking the challenge to raise cash for mental health charity Mind and emergency food bank The Trussell Trust, which aims to end UK Hunger.
She initially aimed for £500, but is now hoping to bag over £1,000 to be split between the two initiatives.
They are causes very close to Kate's heart, as the virus has impacted so many people financially and mentally, causing issues with keeping families fed and psychologically healthy during this time.
She added: "These two charities are so practical, and we should be ensuring that places such as food banks and mental health charities are able to be there for the nation.
"As an adult and teenager, I struggled with anxiety and depression, and now the virus will have a huge toll on people who are having issues.
"I am in a position of immense privilege, that I have never had to use a food bank and I am lucky enough to still have a job and to be working from home… but I need to use that privilege to ensure someone could be fed.
"It's when times are hard that it is very easy for us to become insular, so its important to look out for each other."
If you'd like to donate to Kate's challenge, you can do so here: https://uk.virginmoneygiving.com/fundraiser-display/showROFundraiserPage?userUrl=londonlivingroom&pageUrl=6
Photo credit: Marie Noelle Bouvet