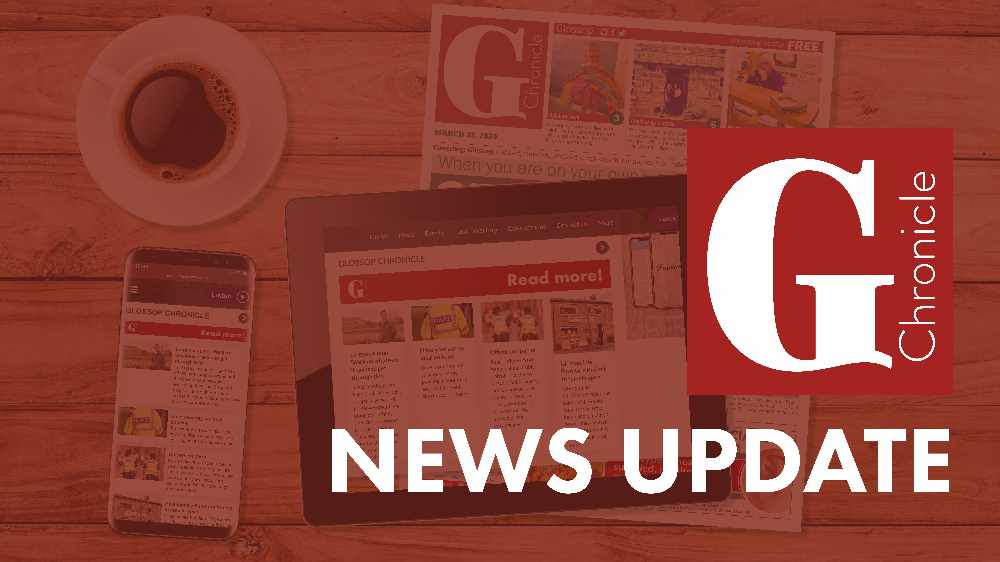 Glossop Arts Project has received three years of funding from The National Lottery to secure their support for people with long-term physical or mental health conditions. 
The project has run Arts for Well-Being groups since 2014.
During last year's lockdowns and now into the new year, GAP had been able to deliver regular themed and tailored creative activities such as drawing, doodling and felt making to more than 70 people, aged between 11 and 90, on a monthly basis.
The sessions, for people who have previously attended the weekly Arts for Well-Being sessions, have been described as a real health and well-being help.
Developing a bespoke Arts From Home project to a large number of people specially designed to help combat boredom, loneliness and fear, depression and anxiety brought about by lockdown, helped the group secure the lottery's backing and funding.
GAP's application went in at the end of 2019 and they were informed they had reached the second stage early last year - but unfortunately for them and the many other voluntary groups applying, the applications were frozen.
The National Lottery offered only Covid-19 Relief funding, fortunately GAP managed to secure the short term cash to provide support in the first lockdown.
Briefly last September they resumed face-to-face groups, but that ended as the second and third lockdowns and increasing cases of Covid 19 in the area forced GAP to close its doors again.
GAP adapted and since March last year the group has been able to carry on creating a wide variety of work, with small projects in their own homes, encouraged and supported by the artist Clare Isherwood, GAP's social worker and project manager, Sonja Quirk, and GAP volunteers.
The project also set up social media groups where people chat about what they are doing and how they are coping, share their creations or concerns and, if they need to, request help and support.
GAP has recently started Zoom sessions which, as Sonja says: "The Zoom sessions are a work in progress, some of our participants are not online, some don't feel confident using the technology, but we are trying to support each individual and keep connected in some way."
She added: "Thanks to the new funding we are going to be advertising for a new operations manager to consolidate the project and help us reach more people. We need someone with a 'can do' attitude. GAP is a family, we support each other – this last 12 months has proved that."
GAP has been running for more than six years, with Sonja also offering caring calls and support sessions.
She said: "We are really excited to be able to recruit a new team member. Having a dedicated operations manager will enable us to give more time to supporting our participants and help us continue to move forward.
"When Clare and I founded this project, we weren't sure if it would last, but we are still here and helping more and more people.
"Many people who don't have access to other health professions. This is becoming more common for Voluntary Services to work alongside Social Services and the NHS to support people in the community."
GAP is offering free art packs with resources and materials on a first come first served basis.
If you or someone you know is:
Stuck at home, feeling lonely
Missing contact with friends, family or other people
Recovering from illness or currently experiencing ill health
Longing to have a go at creating things (you don't be need to be 'arty' or good at art)
In need of something new and relaxing to do to help pass the time
Aged 16 and over
Get in touch and see if the project could help by contacting info@glossopartsproject.org or call Sonja Quirk on 07855 320179.
You can also find out more information about a job vacancy on their website, as well as volunteering opportunities and if you would like to donate or join in and receive an art pack you can email the address above.
Visit www.glossopartsproject.org or follow Glossop Arts Project on Facebook; Twitter @GlossopArts and Instagram glossopartsproject
Read more from the Glossop Chronicle
Click here for more of the latest news
Click here to read the latest edition of the paper online
Click here to find out where you can pick up a copy of the paper