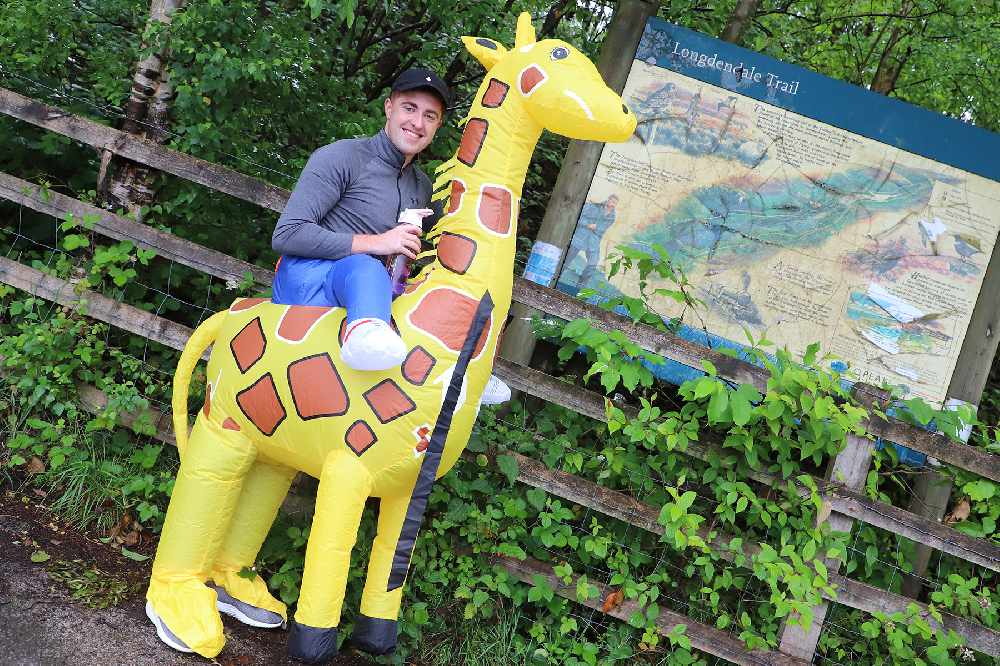 If you went down to the Longdendale Trail last Friday morning, then you were certainly in for a big surprise.
For Jake Livesey was attempting a half marathon - while dressed as an inflatable giraffe!
The 21-year-old actor donned his spots in aid of Chester Zoo, who desperately needed funds following a lack of tourist donations during the coronavirus lockdown.
"The run went great - apart from the weather!" Jake explained.
"I managed to complete it in three hours while wearing the giraffe costume - but it unfortunately didn't make it to the very end as the fan stopped working because of the rain... so I carried it for the last 10 minutes."
The response to Jake's fundraiser has been great so far, with the amount currently standing at £625 and more cash rolling in.
"I'm so thankful to everyone who has donated or even just shared the link around!" added Jake, who lives in Glossop.
If you would like to donate to Jake's cause, you can do so here: https://www.justgiving.com/fundraising/jake-livesey.
Our photographer Nigel Wood went along to snap Jake saddled up...