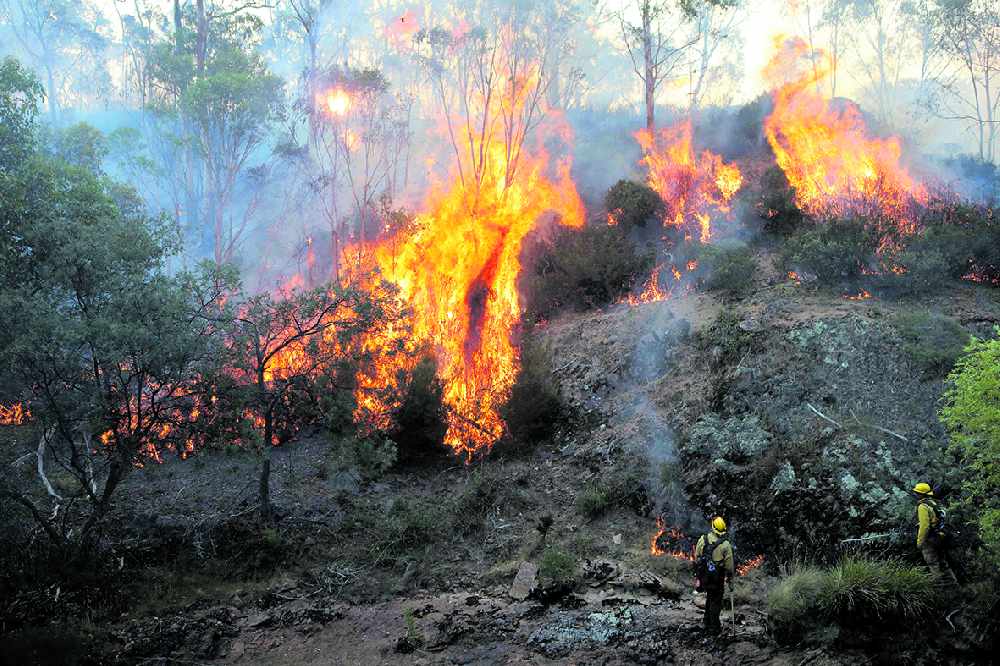 Cash from local masons is helping people who lost everything in the Australian bush fires.
Donations from our area have made up part of the £79,000 contributed to by Derbyshire Freemasons.
The grant from the English and Welsh Freemasons is being shared equally between the three states most affected by the blaze: New South Wales, Victoria and South Australia.
Michael Hitchcock, from Derbyshire Freemasons, said: "These terrible fires are an ongoing disaster for thousands of Australians.
"I'm very pleased that Derbyshire Freemasons are working together with Freemasons in Australia to raise funds to help the victims of the blazes, many of whom have lost everything."
The unprecedented fires - which are still raging - have seen 27 deaths, including a number of firefighters, with 2,136 homes destroyed in New South Wales alone, more than 1,200 of which have burned down since New Year's Eve. Thousands of Australians are living in more than a dozen large evacuation centres, having been forced to flee the blaze.
An estimated 18 million acres of land have been burned, an area almost as large as Ireland.
There has been an enormous impact on the environment, with up to a billion animals being killed.
The death toll among koalas has led to calls for the animals to be placed on the endangered species list.
Main image:
AUSSIE INFERNO: A dramatic shot of the devastating fires near Omeo, Victoria.
Picture by Ann Inger Johansson/ZUMA Wire/Shutterstock