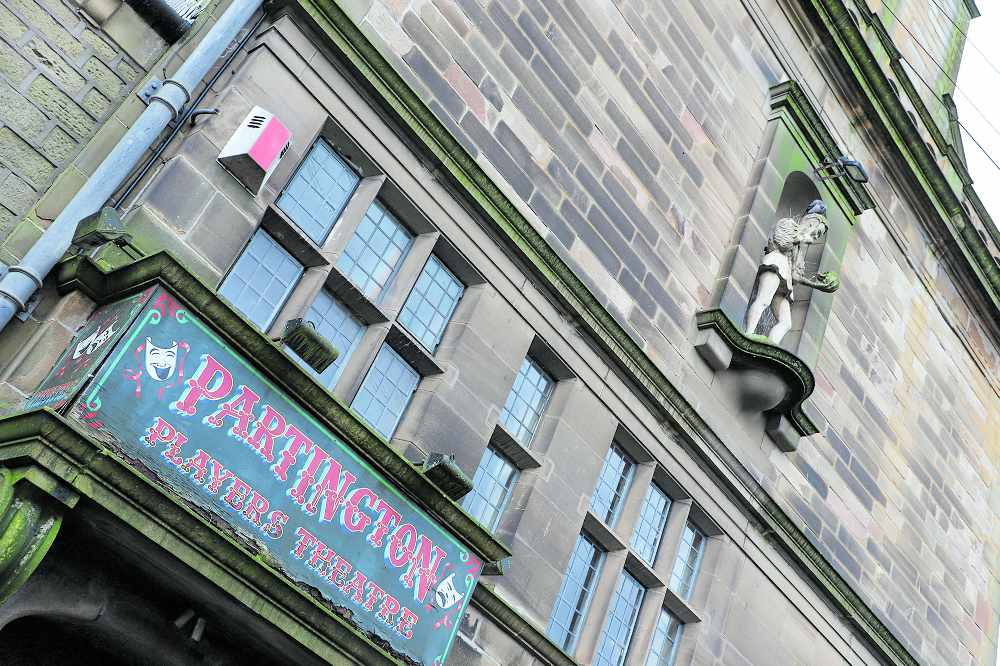 Spooky Partington Theatre.
A group of paranormal investigators from Buxton dropped in to explore The Partington Players theatre in Glossop.
Friends and neighbours Jodi, Leanne, Lauren and Alice are part of Kinder Paranormal. Their group got its official name seven weeks ago, but the members have been fascinated by the supernatural for years.
The Partington Players invited the team down to the theatre for a daytime investigation. Later in July, they'll return to visit the place at night.
While at the theatre, the friends said they had several chilling encounters, most notably with the ghost of Hilda Knight. Miss Hilda Knight pioneered the creation of the theatre, but died shortly after the doors opened to the public in 1958.
Many people have encountered her spirit, but Kinder Paranormal say they heard speaking and singing, believed to have belonged to the founder, over their spirit box.
Spirit boxes are used to channel communication from the dead, but the team also relies on motion capture cameras and EMS scanners which trace electrical fields.
Kinder Paranormal added: "We've seen orbs and had lots of interactions with people trying to communicate. With Hilda, we have footage of her stating her name and singing.
"In the past, names have been given to us that have no significance till we research them after the investigation.
"Though we do look into a place before we go, we try not to do too much in case we're swayed by the information."
The investigation took the friends into the Players' boiler room, stage room and costume room. When they left, the building's landlord reported lights flickering despite the electricity having been checked three weeks earlier.
The team added: "We're not doing this to try and convince other people of the existence of paranormal. This is for us.
"But if there are any businesses or homeowners that are experiencing something supernatural, they can message us to investigate. It doesn't have to be on camera or put online, it can all be done privately."
Their next investigation is scheduled for July at the Dome in Buxton, followed by a hotel in Sheffield.
Find out more on their Facebook page here:
Embed not found
Or on YouTube at https://www.youtube.com/channel/UCoozy-aAXU8XRzB4CX7COvg
Read more from the Glossop Chronicle
Click here for more of the latest news
Click here to read the latest edition of the paper online
Click here to find out where you can pick up a copy of the paper