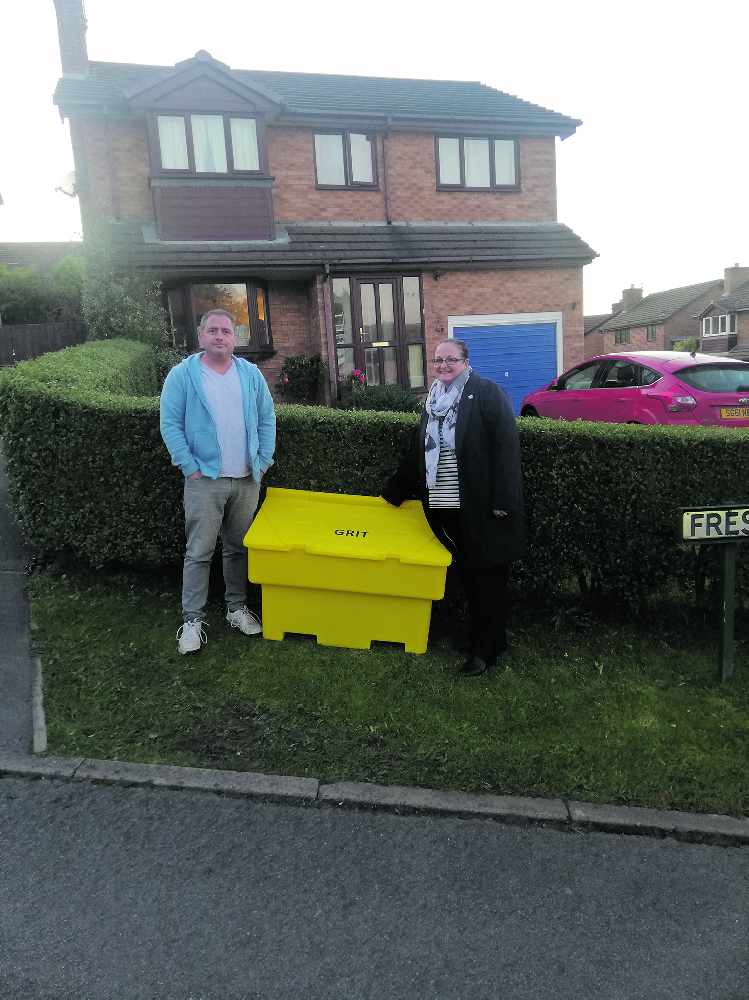 Getting ready for the worst of winters are the residents of Fresh Court in Simmondley.
Thanks to Charlesworth Parish Council they have got a brand new grit bin.
The council has also promised to keep it stocked with snow and ice busting rock salt.
Cllr Marcus Gill, who delivered the bin after being contacted by residents, said he was happy the council could help.
Image:
BEING PREPARED: Cllr Marcus Gill and resident Tracy-Jane Fielding.