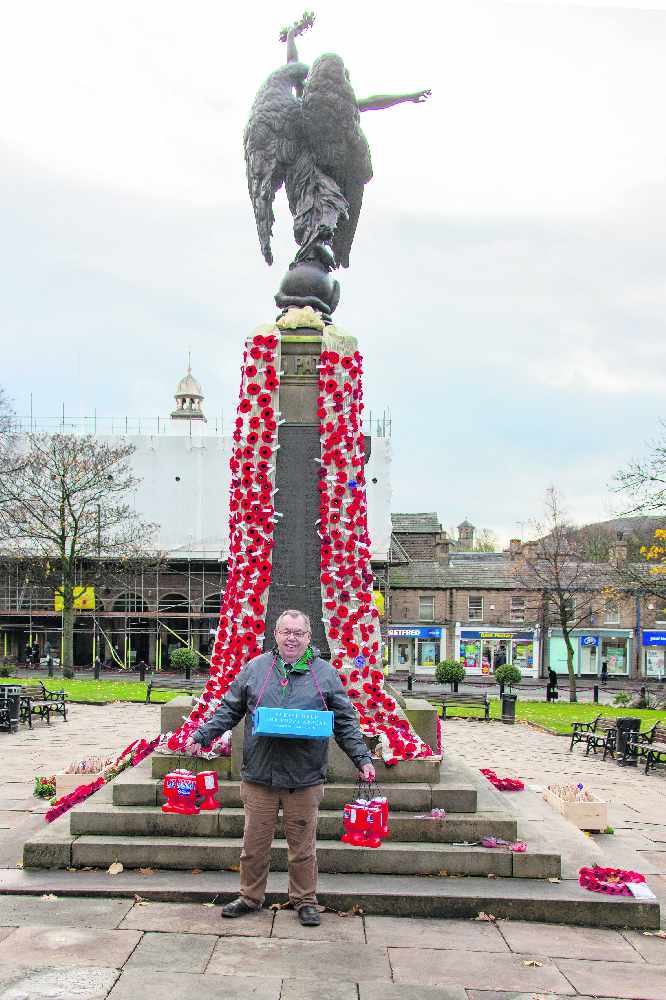 Glossop's Poppy Appeal organiser has praised townspeople for their support after Remembrance Day 2019 giving soared towards £25,000.
Cllr George Wharmby (pictured) said: "The provisional figure is £24,000 (from poppy sales) but with money still to come in, it could easily reach £25,000.
"Last year's total was £32,000, but that was an exceptional year as it marked the centenary of the end of the First World War.
"Once again, Glossop and Hadfield people have shown their support and generosity."
Cllr Wharmby also praised Glossopdale's shops and stores, pubs and other businesses for selling the Royal British Legion poppies.
Some allowed Legion supporters inside to sell poppies, others had trays and collecting cans on counters and check-out points.
Cllr Wharmby praised the Glossop branches of M&S and Aldi whose poppy sales were up on last year.
He particularly thanked Glossop Tesco, where the collection containers bulged to the tune of £9,128.