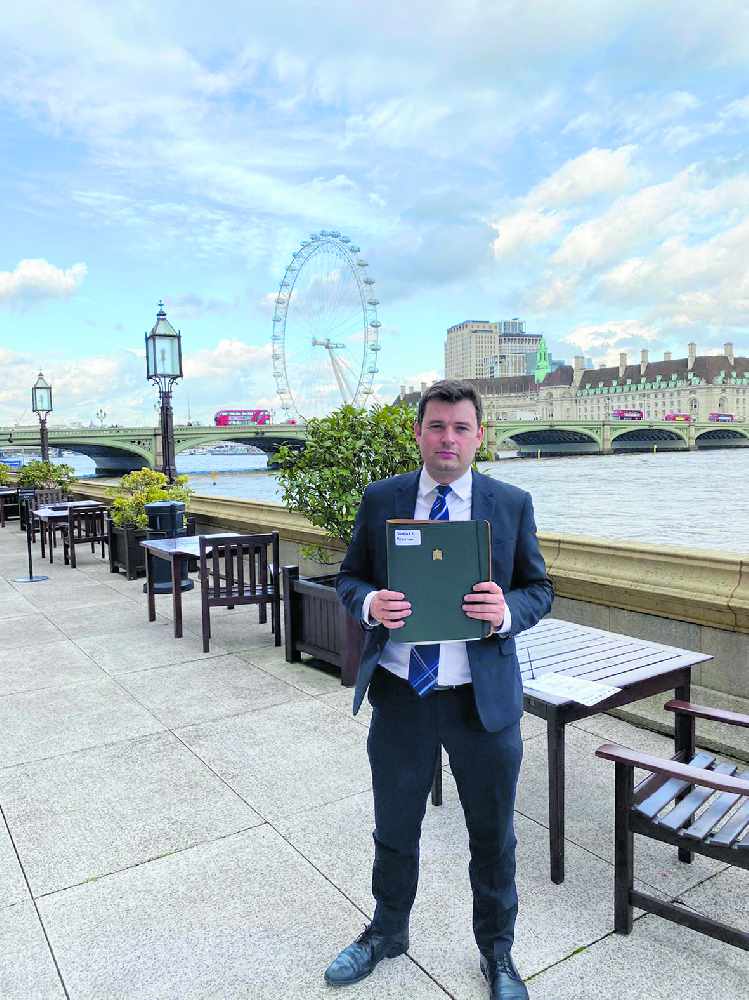 The public petition for a station in Gamesley has been presented in the House of Commons by High Peak's MP.
Robert Largan (pictured) said his online petition had been a huge success, securing the backing of 30 per cent of Gamesley's residents.
The MP has been campaigning hard for a railway station since being elected in December.
He's met with the Rail Minister and secured a debate in Parliament to make the case for a station.
Both Transport for Greater Manchester and Derbyshire County Council are backing the bid.
The MP said: "I am proud to have presented this petition on the floor of the House of Commons.
"Before I was elected, the last time any MP mentioned the proposals for Gamesley station in Parliament was back in 1968.
"Since I was elected, Gamesley has been firmly back on the agenda down in Westminster.
"My online petition is still available to sign at robertlargan.co.uk/gamesleystation."
He added: "High Peak voices are being heard loud and clear and I will keep fighting for the change we need."
The petition 'declares that the people of Gamesley were first promised a railway station in 1968 to help residents commute on the Manchester to Glossop line and notes that a railway station would improve local transport connections, ease parking pressures at Dinting, and reduce traffic around Glossop, Hadfield, Charlesworth, and Tintwistle.
'It further notes the cost of a railway station would be modest for taxpayers and transformative for the life chances of residents.
'The petitioners, therefore, request that the House of Commons urge the Government to provide funding to build a railway station in Gamesley.'
The Department for Transport will be providing a formal response to the petition within two months.
Main image:
DELIVERY MISSION: Robert Largan on the Houses of Parliament's terrace ready to hand in Gamesley's plea.