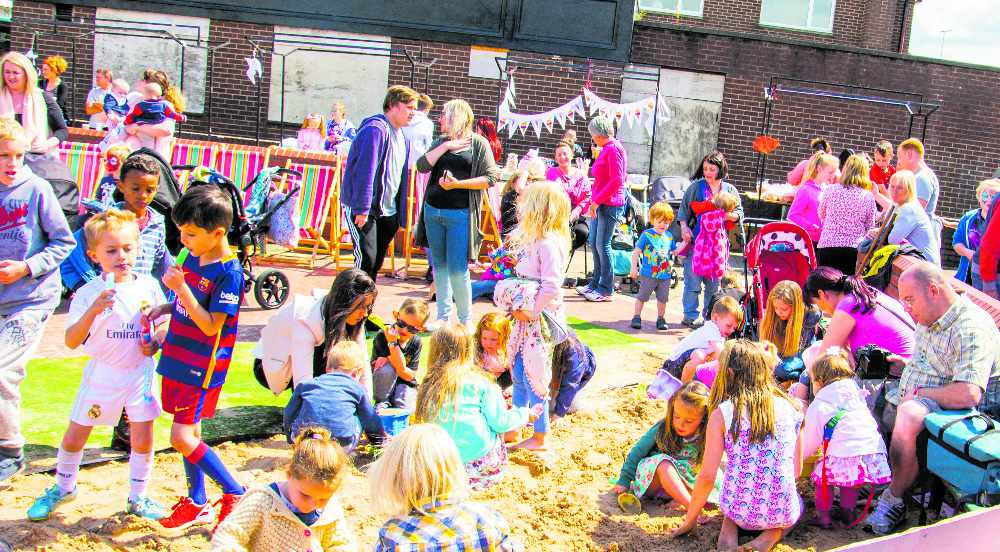 G52 community group began in 2013 to provide low cost or no-cost activities and services in Gamesley.
Seven years on and as Covid-19 hit the world - it has become a lifeline to hundreds of people.
The group was born from a belief that residents are best placed to support each other within their own community - especially in a world where statutory provision can sometimes be withdrawn or significantly reduced.
However, no one expected then that one day the world would be gripped by a pandemic that would claim the lives of hundreds of thousands of people around the world - meaning G52 would be needed more than ever.
With the outbreak of coronavirus, many services and organisations were forced into lockdown. But G52 carried on with a revised programme of activity, maintaining direct contact with people as appropriate.
Working throughout the pandemic gave the group the chance to evaluate some of its priorities and think up ways of continuing the work, despite the challenges over the last few months.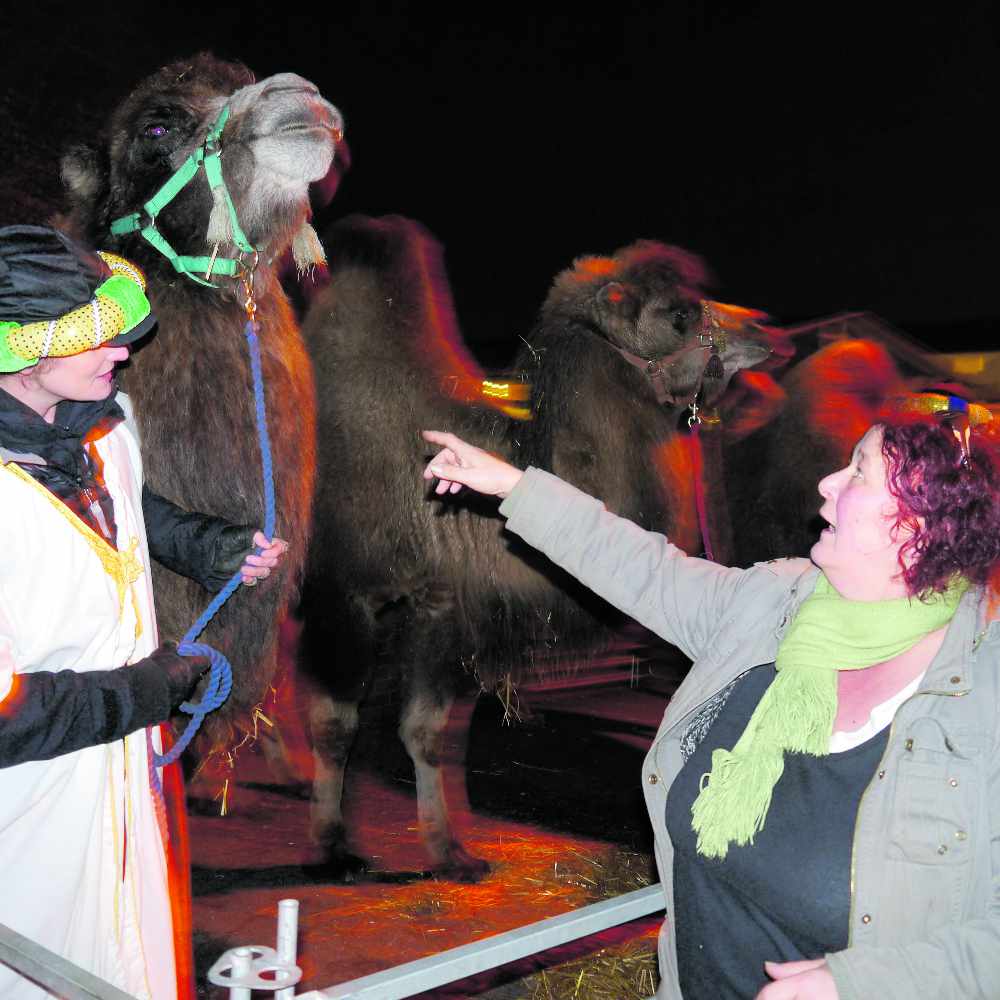 FEELING FESTIVE: Even camels have visited for Christmas.
There have been many changes to its way of working, but G52 has continued to provide the following - and even added new services - to its wide range of projects:
• Weekly Community Pantry: Providing fresh produce to more than 100 members who have used the service throughout the pandemic, the most vulnerable offered free memberships and a month of free pantry visits.
• Home Meal Delivery Service: Hot meals, twice weekly, to elderly and/or vulnerable residents. The G52 community connector, who delivers the meals, also conducting safe and well checks and basic shopping trips.
• Family Lunch Packs: In addition to the usual Grab-A-Bag Holiday Lunch scheme, G52 has provided referred families with lunch packs during school holidays and throughout lock-down.
• Family Treat Parcels: Fresh fruit, popcorn, yoghurts, soft drinks and chocolate to supplement weekly family shops.
• Family Activity Packs: As part of the Extra Auntie programme (working with families and their children), so they can be involved in creative activities, together such as colouring book sets or educational activity sheets.
• Slow Cooker Parcels: For families via the Extra Auntie Programme. The 'Extra Auntie' also provides online cooking demonstrations through the G52 Facebook page with those registered supplied with a slow-cooker and the ingredients required for the recipe.
• Older Person's Food Packs: For people unable to shop for basic provisions and where families are unable to support them.
• Tintwistle and Old Glossop Pantry Support Packs: Following a request from local councillors, G52 has supported referred residents with basic essentials.
• Cleaning Packs: Supporting families with additional cleaning costs due to Covid-19.
• Resident Support Worker: A newly funded role supporting local, single people who may need low level support in accessing services, completing online forms and may be suffering from isolation and finding lock-down restrictions difficult.
• Emergency Fund: For residents experiencing extreme hardship and who require basic items at home such as a microwave or cooker. Referrals are made to G52 through other professional organisations and partners.
• Home Gardening Support: G52's community allotment worker helping residents struggling to maintain their garden. Usually for older residents with limited family support during Covid.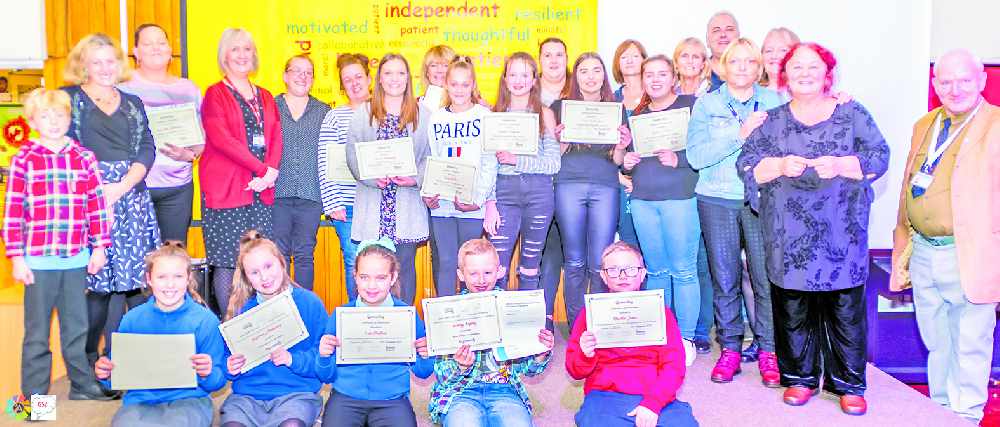 REWARDING ENTERPRISE: A picture from a past year's G52 Achievements Night when Gamesley people received certificates for volunteering, a variety of successes and generally helping others.
Across all its services, G52 has seen a 45 per cent increase in demand.
But by thinking creatively, it has come up with various ways of maintaining contact and support with people.
It could be arranging an older resident socially distanced tea-party on Winster Mews, or online cooking demos via Facebook.
Throughout all of this, the group has had tremendous support from numerous organisations and secured more than £45,000 of funding from various sources.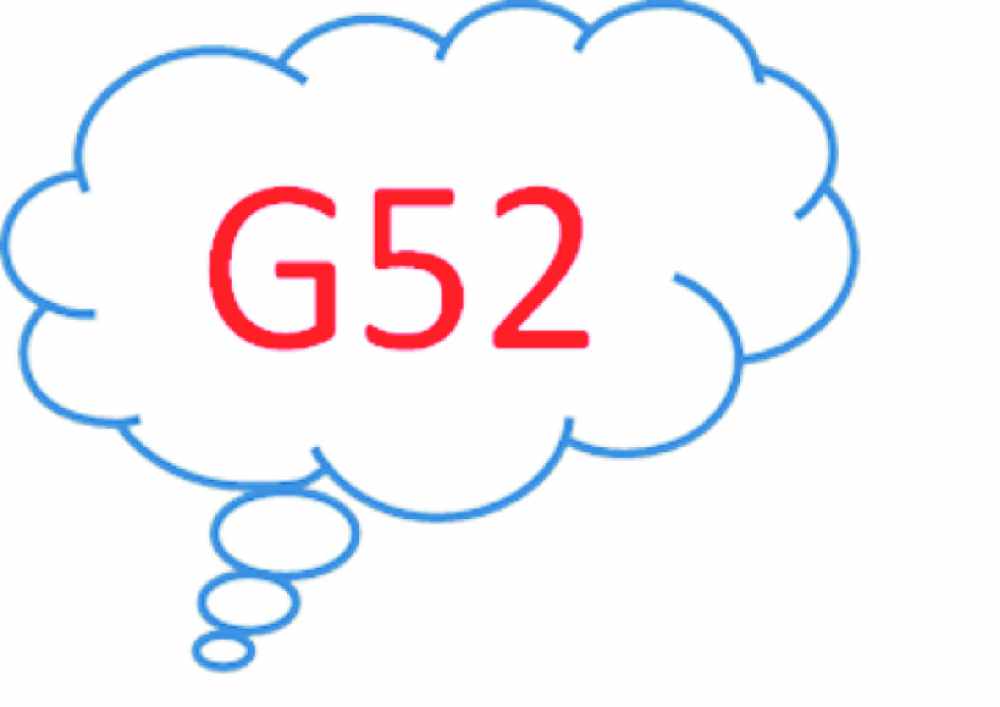 The G52 logo
Pre-G52, Pat Javanaud, then 'thriving communities officer' at Derbyshire County Council, was working with individuals from Gamesley to support community activity, residentials and events, adult education and a variety of supportive programmes.
At the same time, Kim Gilmore, community support officer at High Peak Borough Council, was working with young people and young adults in Gamesley; tackling anti-social behaviour and unemployment and promoting community cohesion.
Combining forces in 2013, Kim and Pat have worked tirelessly to expand, develop and raise the profile of G52 and their numerous projects and initiatives.
Over the years, with their support the group has set up various schemes reacting to community issues and identifying community need.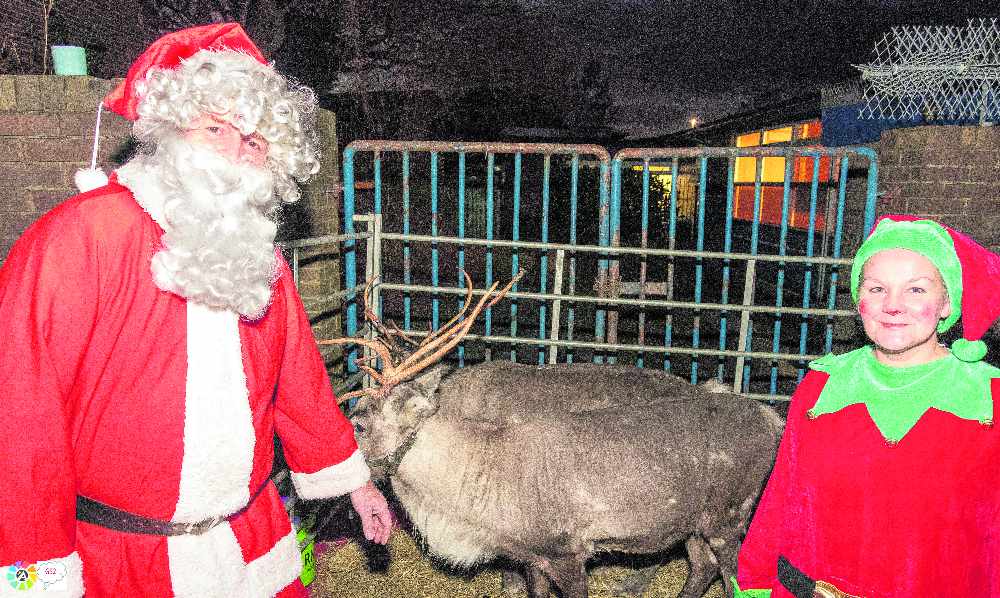 SERVING THE COMMUNITY: Father Christmas and his reindeer visiting Gamesley.
It has ensured there is a direct link into the community while at the same time giving the community a voice and the capabilities to support residents effectively.
G52 is now one of the largest employers within the Gamesley neighbourhood; employing eight local people, including a G52 coordinator (Mags) and having a cohort of 14 volunteers.
G52 would like to thank DCC Cllr Becki Woods, HPBC Cllrs Anthony Mckeown, Bob Mckeown and Edward Siddall, The National Lottery Community Fund, Foundation Derbyshire, The Neighbourly Scheme, CAF and Fareshare.
All of the secured funding the group has received recently has been related to specific projects reacting to the pandemic.

Main image:
A beach party was just one of the many summer play schemes arranged by G52.