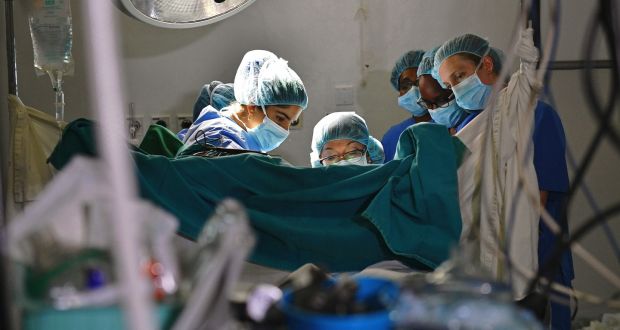 Freemasons in Derbyshire have donated to the £50,000 sent by the Masonic Charitable Foundation to help train a new generation of African surgeons.
Thousands of seriously ill people across Africa, who have no access to surgeons, will be treated thanks to a major new surgical training programme funded by the Freemasons of England and Wales.
The £50,000 will help fund a programme specifically designed to develop the next generation of young surgeons in Africa.
It will give them access to the latest life-saving techniques, which are very common in the UK but not taught in Africa.
Currently, more than 90 per cent of the 1.2 billion people living in Africa do not have access to safe and affordable surgery, resulting in an estimated 17 million deaths every year.
Michael Hitchcock, from Derbyshire Freemasons, said: "There are fewer than two surgeons for every 100,000 African people, while in the UK we have around 90 surgeons for every 100,000 people."