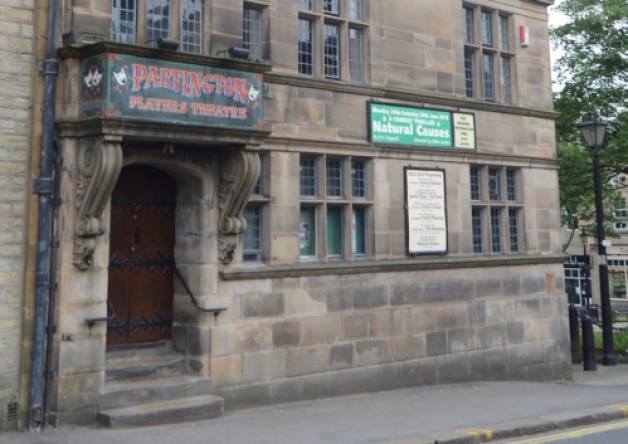 A fundraising page has been set up after a bespoke fundraising box has been allegedly stolen from Glossop's Partington Players Theatre.
The Henry Street theatre confirmed that the box had gone missing in a Facebook post on Friday night.
It read: "It is with a heavy heart that 'The Melvin Warhurst Renovation Fund' bespoke fundraising box has gone missing from the Theatre.
"This box not only has a sentimental connection to the theatre, but after recent fundraising events, had a considerable amount of money in it.
"This money is used for the upkeep and running of the building as all our members are volunteers.
"We are utterly shocked this has has happened ; it is not only the money that people have donated towards the renovation of our theatre that has been taken, but this box is part of the theatre's heritage."
After the theatre received lots of positive comments including suggestions to set up a fundraising page, volunteer Josh Phillips created a GoFundMe page for locals to kindly leave donations to help replace the stolen funds and special box.
The page read: "Our volunteers put in many hours of dedication and passion to raise these funds in their own time, so it is extremely stomach turning to know the efforts of the volunteers had been taken away.
"Please help us as a local community to raise these funds back and also replace the special box which was part of the theatre's heritage."
The page surpassed its initial £200 target in less than 12 hours - much to the delight of Partington Theatre volunteers who praised the "amazing community spirit" that Glossop has.
A statement read: "We would just like to take a minute to thank everyone that has donated to our 'gofundme' page. We are so touched at all the lovely comments that have been made and the generous donations from members of the community! Very overwhelmed, but extremely thankful of everybody who has helped our charity.
"It's been amazing to hear all the great feedback about the theatre and how it means as much to other people as it means to us!
"Thank you from the bottom of our hearts Glossop, we are proud to be located in the heart of such an amazing community."
You can donate here: https://www.gofundme.com/f/help-replace-our-missing-renovation-fund-box?utm_medium=copy_link&utm_source=customer&utm_campaign=p_na+share-sheet&rcid=24d5531ab6f9493d966b3a41a8028e5e.
Anyone who has any information, has seen the wooden box with an engraved brass plaque on the top or has any CCTV in the area is asked to contact Ryan at Partington Theatre on 07387835101.