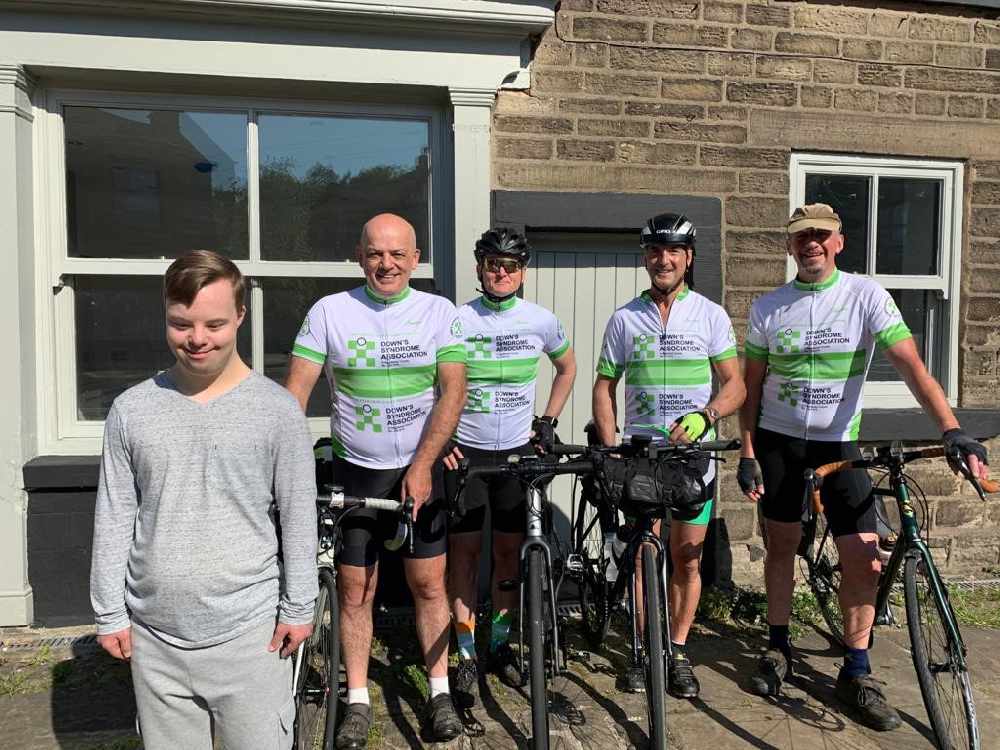 (left to right) Harry Lyth, Nick Lyth, Paul Lomas, Wayne Burgreave and Steve Hawksworth.
Four fundraisers have teamed up to take on a cycle ride next week from Land's End to John O'Groats.
The quartet are hoping to raise around £10,000 for the Downs Syndrome Association.
Steve Hawksworth from Ashton, Nick Lyth from Simmondley along with Paul Lomas and Wayne Burgreave, both from Glossop, are all keen cyclists.
They regularly ride in the Peak District, but this is the first time they've taken on a challenge like this. They plan to set out from Land's End on Tuesday 29 June.
The group will stop off in Glossop on Saturday 3 July and then leave for Scotland the next day, hoping to arrive in John O'Groats on 9 July.
So far they've raised over £4,500 of their total.
Their route involves 940 miles and a climb of 45,000ft of climbing over 10 days.
Nick says: "We have been fortunate enough to have our son, Harry, in our lives for the past 24 years.
"He has Down's Syndrome. However, he never lets this hold him back and he participates in everything he possibly can do.
"The Down's Syndrome Association have been very helpful and supportive, particularly in the early days when, as a new parent, you're trying to get your head around how to do the best for Harry.
"So it's time to give back. Taking on the 940 miles from Land's End to John O'Groats by bicycle will be a challenge! If you'd like to make a contribution that would be great."
To make a donation you can visit https://uk.virginmoneygiving.com/fundraiser-display/showROFundraiserPage?userUrl=4middleagedblokesonbikes&isTeam=true