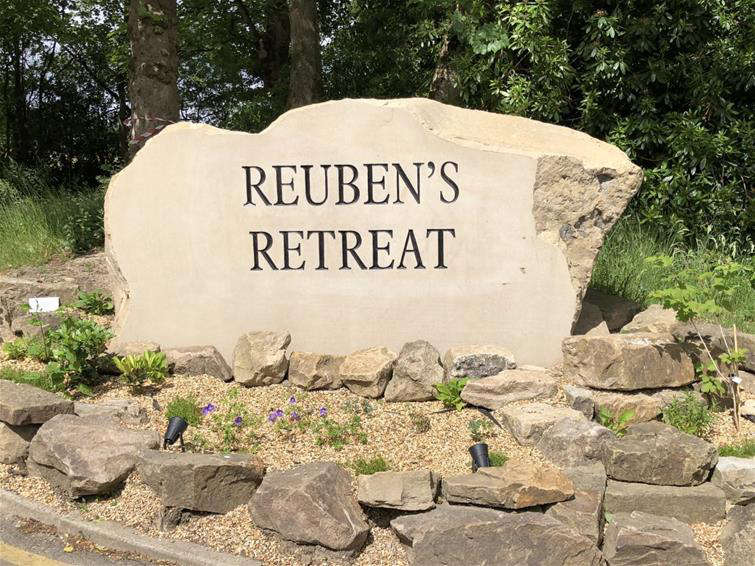 A special fundraiser is to be held in Glossop this weekend in loving memory of Samantha Ellis.
Sam had lived in Australia for the last nine years but was well known in her native Glossop and her passing prompted an outpouring of grief from all who knew her.
Sam had worked as a hairdresser at Ursula's on High Street West for many years and so was known by many.
She brought up her two sons Jordan and Jake with her husband Colin and the family lived on Turnlee Drive.
Sam attended Whitfield Primary School before going onto Glossopdale.
She also worked at Whitfield Working Men's Club which was run by her mother June Stanton.
Samantha's brother-in-law John Axon said: "Sam sadly passed away last month after being diagnosed with cervical cancer five years ago.
"Whilst having treatment she has lived life to the max and showed incredible bravery and was an inspiration to all who knew her.
"For the last nine years she has lived in Perth, Western Australia and the outpouring of grief from all that knew her and the love for her has been overwhelming.
"But the same has happened in her native Glossop where she was also loved and will be greatly missed," said John.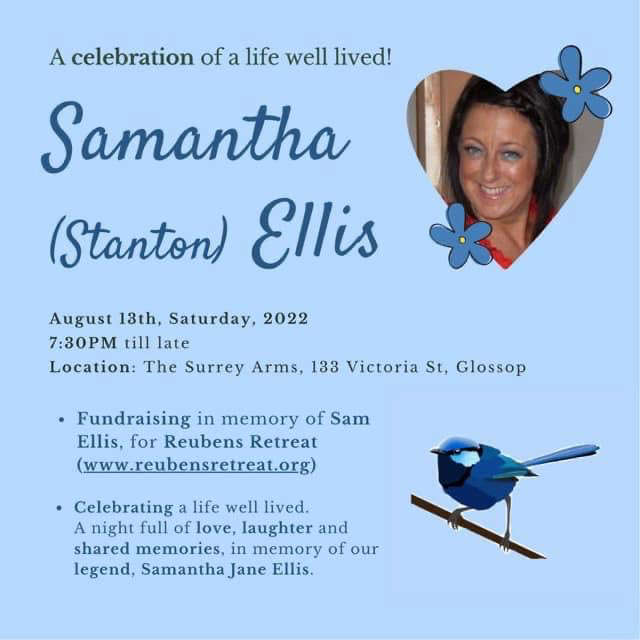 John added: "She was so full of life and such a kind and generous person. In Australia her passing has been met with an incredible outpouring of sorrow from all the friends she had made over the last nine years.
"She was inspirational in the way she faced her illness, never complained or moaned.
"In fact the only time I heard her complain was because as she was a prolific blood donor, she was very disappointed to find that people who had lived in the UK during the time of mad cow disease were unable to give blood in Australia.
"Ironically the ban was lifted just a week after her passing and she would have been the first in line to give blood.
"Even at her most poorly she thought of others and she was very interested in Reubens Retreat. For her funeral people have been asked to donate to the charity in lieu of flowers."
A special fundraiser for Reuben's Retreat celebrating Samantha's life has been organised at The Surrey Arms, 133 Victoria Street, Glossop, on Saturday (13 August), starting at 7.30pm.
Read more from the Glossop Chronicle
Click here for more of the latest news
Click here to read the latest edition of the paper online
Click here to find out where you can pick up a copy of the paper