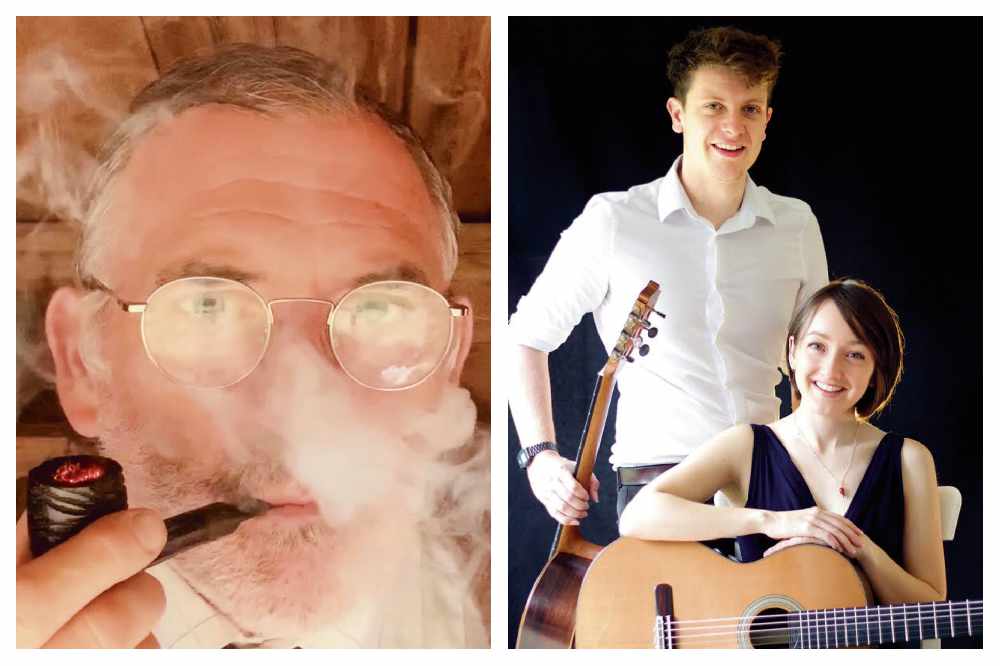 New Mills Festival began on Tuesday and there's an entertaining month-long line up of art, music, drama, talks and family fun to come.
The coronavirus pandemic has meant the festival has had to adapt, so it comes as no surprise that many events are being streamed online.
With social distancing in mind, there'll be some great activities to take part in at home and outdoors too!
Alison Vasey, one of the festival's directors, said: "We've had a wonderful response to our call out for events this year. People have really risen to the challenge despite the current circumstances, and we hope that the local community will enjoy the different format.
"Events such as Light Up New Mills will be a fabulous highlight to the festival. The 'Home Farm' project is encouraging people to grow wheat for harvest next year and 'Lockdown Bites' is gathering people's food stories from lockdown. We hope we've got something for everyone."
Musical events include two pieces by award-winning guitarist Sam Rodwell and Emma Smith who perform as the Roth Guitar Duo.
Their music has been described as "a beautiful and diverse selection of repertoire, played by two of the UK's brightest young stars of the guitar".
A 'Pop Up' series of live performances in the most scenic parts of New Mills will be happening on the final Saturday of the month, with local writers, performers and musicians.
While 'Let it Beatles' will celebrate the anniversary of the Beatles' 'Let it Be' album with an online singing workshop and performance.
There'll be interviews with local artists such as Clare Allan, alongside 'Negatives', a contemporary online art installation consisting of dance, music and design. Budding photographers will be able to submit their 'lockdown' images to a photography competition too!
Professional theatre productions and comedy can be enjoyed from the comfort of the sofa, such as Emmerdale star Tony Audenshaw's "In the Shed", and there'll also be some fun activities to do for all the family - including Miss Ellen Flavwit's Mystery Trail, creating your own 'Cardboard New Mills' with artist Tim Neath, and making your own camera obscura!
Find out the full events programme at www.newmillsfestival.co.uk
Main image:
Tony Audenshaw's 'In The Shed' (left) and guitar duo Sam Rodwell and Emma Smith.