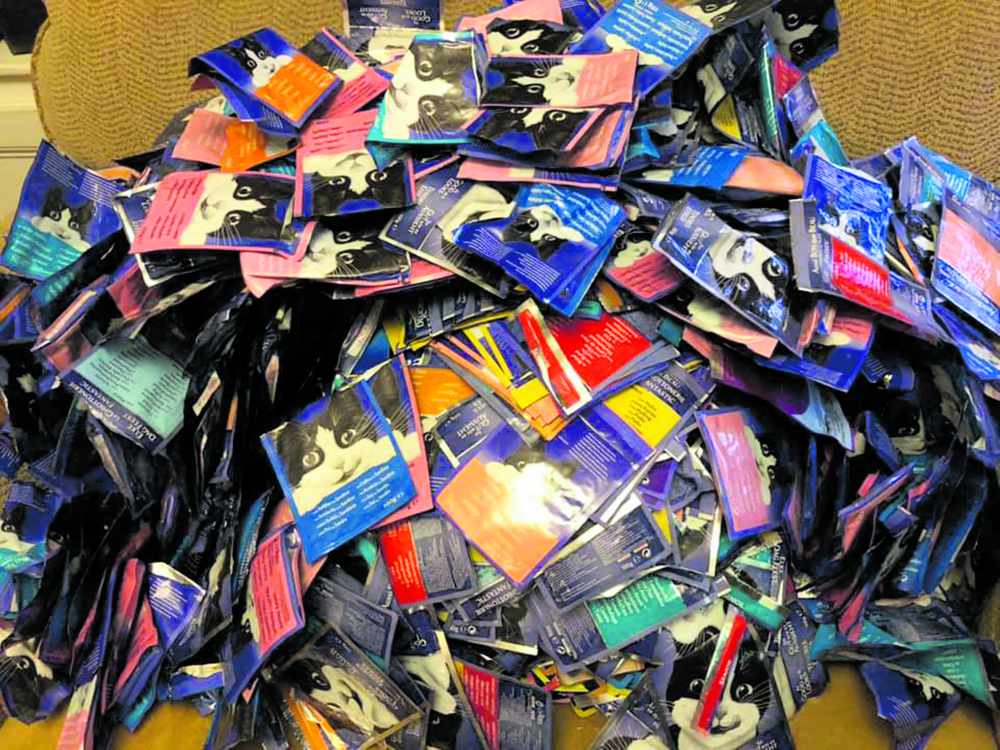 A cattery in Padfield has been busy turning pouches to pounds for charity - and has already collected more than 35kg of packaging to be recycled. 
Simone Carter Fretwell, 50, who runs The Little Padfield Cattery, noted that while looking after animals who stay with her, most of the dry and wet feeds available are in non-recyclable pouches.
"I was getting very frustrated with the amount of packaging I was having to put into landfill so started to look for an alternative last year when I heard about Terracycle.
"They are able to recycle the pet food packaging and pay a small amount per kg to a charity of your choice - they can recycle all manner of things but I decided to just concentrate on pet food packaging."
Simone (pictured below) sent off her first consignment last week of over 35kg collected from homecare visits and from job lots dropped off by members of the public.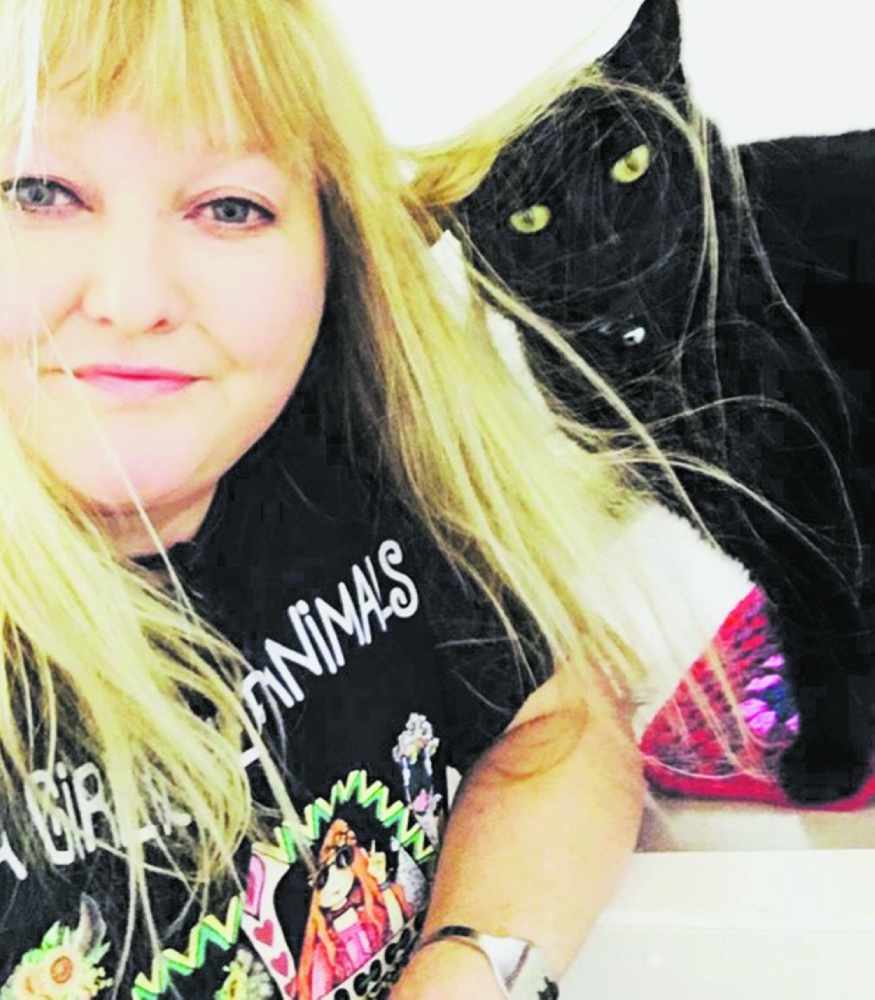 "I wash all the pouches out from visits and bring them back here for recycling," she added.
"There is a large collection box at the main gates at the entrance to my cattery where people can just drop them off.
"I collect all cat and dog meat pouches and all the kibble (dry biscuits) bags, most of which are non recyclable either. The meat pouches must be thoroughly washed out and dried before dropping off. I also ask people to not drop them off in carrier bags as this goes against what I am trying to achieve as I then end up having to put the carrier bags in the black bin."
If you'd like to drop off anything to be recycled by Simone, it's best to either to collect all the pouches and stack them into an empty kibble bag.
If you don't use dry feed, you can stash the pouches all into the empty cardboard box they come in - as she can then put it straight into the brown bin.
The charities benefiting from Simone's drive will be the Manchester branch of Cats Protection and The Flying Seagull Project, an initiative that aims to put smiles on the faces of less fortunate children, who have been affected by poverty, homelessness and more.
To find out more you can contact Simone on the The Little Padfield Cattery Facebook page.