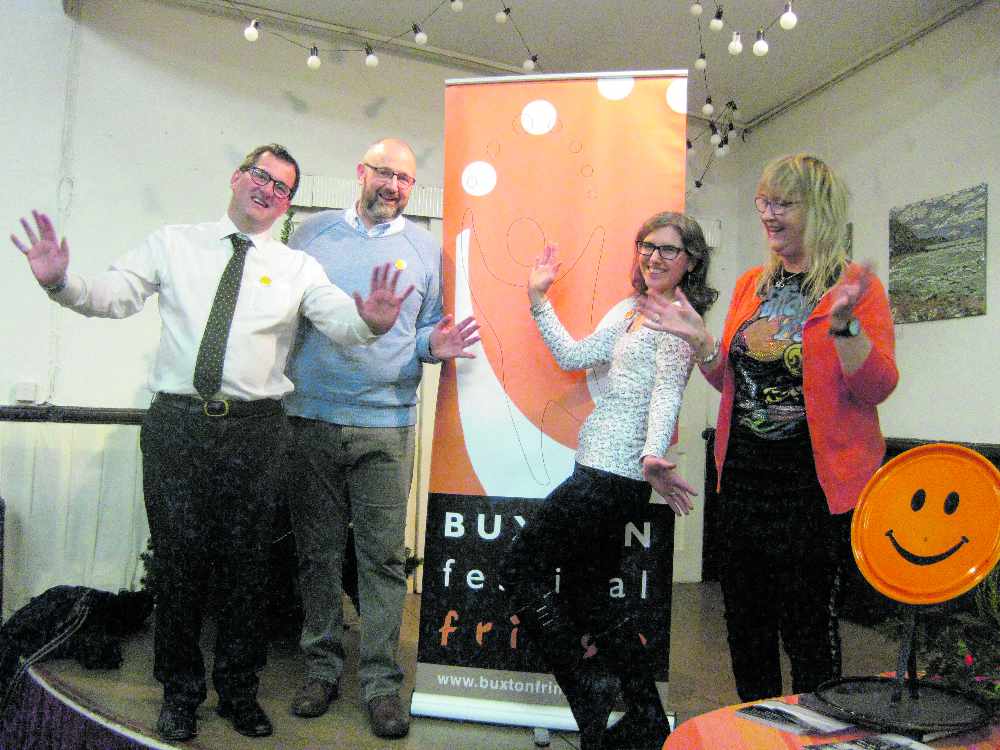 Stephen Walker is leading the new team behind next year's Buxton Fringe and he's already looking ahead.
Speaking at the AGM in Buxton's Green Man Gallery, Stephen said he loved 'the sense of openness and possibility of the Fringe.'
Adding that he hoped to continue 'that spirit of openness to new ideas and ways of doing things' with the help of his committee of 'active, intelligent people.'
Joining chairman Stephen on the new team are: Gary Bellas (treasurer), Gaye Chorlton (secretary) and Maria Carnegie (who was re-elected as vice-chair.)
Outgoing chairman Keith Savage, looking back on a 'spectacular Fringe40' said it was almost '20 per cent bigger than anything we had ever seen before with significant ticket sales increases.'
Keith, who was thanked by Stephen for his tireless work and innovations, added: "If you did anything at all to make Buxton Fringe 2019 happen then please accept our thanks.
"From displaying posters to sweeping streets, to opening venues, to daring to perform in front of strangers… we could not have done it without you.
"Being part of the Buxton Fringe was one of the best things that I have done."
The Green Man Gallery's Caroline Small who spoke as a managed venue organiser saying: "I feel wonderfully supported.
"The marketing that is out there is second to none. I love the buzz that comes from knowing there is a network of people and we are all working towards something."
Several new people were welcomed to the Fringe committee. People may join at any time so anyone still wanting to become involved should contact info@buxtonfringe.org.uk for further information.
Next year's Fringe runs from July 1-19 with online entries opening on December 1.
Main image:
HAVING FUN: The new team leading Buxton Fringe - Gary Bellas, Stephen Walker, Maria Carnegie and Gaye Chorlton.