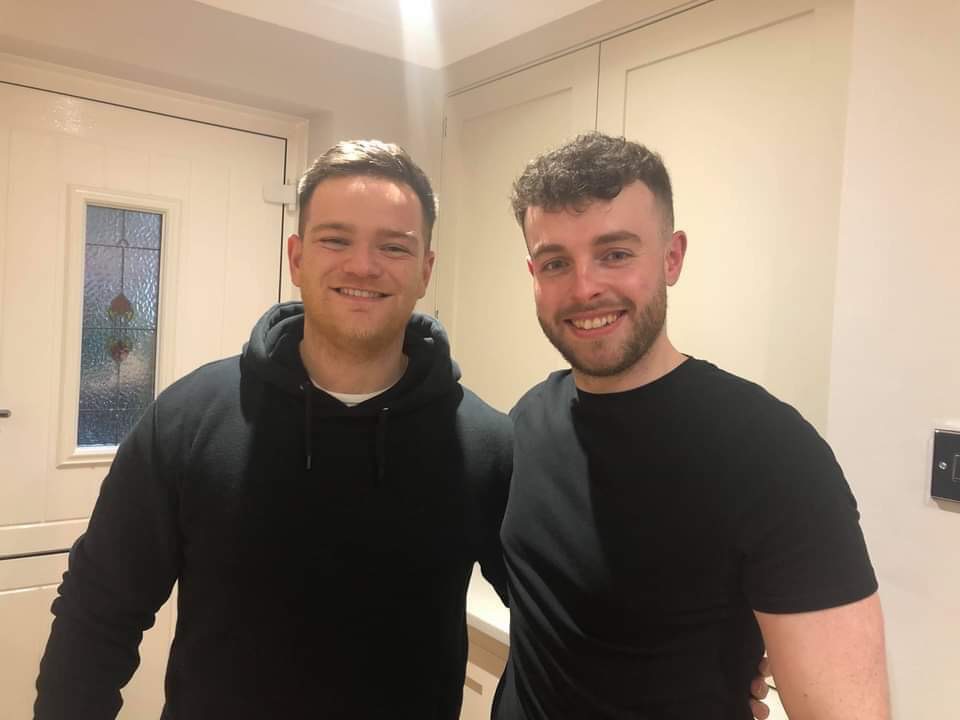 Adam Coomber and Conor Ball.
Two friends from Glossop are putting their fitness to an ultimate test to raise money for a charity which supports a genetic disorder that primarily affects boys.
Manchester Metropolitan University student Adam Coomber and Kingspan sales executive Conor Ball will be braving a Tough Mudder in Cheshire on 4 September, which will involve 25 obstacles over 10 miles.
The two 26-year-olds will be doing it to raise funds and awareness for Action Duchenne, but also in memory of Thomas Mickleburgh.
Thomas, who lived in Simmondley, sadly passed away from Duchenne muscular dystrophy on 23 March at the age of 23.
Duchenne is a degenerative muscular disorder which has an average life expectancy in the UK of 25 years old. Muscle weakness usually begins around the age of four and worsens quickly.
Adam said Thomas was like a family member to him and he wants to repay him for what he gave him over the years.
"Thomas was like a little brother to me," he told the Chronicle. "His family are like my second family and we were all really close.
"There are a lot of treatments going on at the moment because they believe they are close to finding cures for multiple sclerosis and conditions like that. It's quite closely linked to the strands of Duchenne muscular dystrophy.
"They believe that if they find a cure for multiple sclerosis, they wouldn't be far off doing the same for things like Duchenne."
Adam tells us what how life became progressively tough for Thomas, who used to go to Simmondley Primary School and then Glossopdale School.
"He stopped walking when he was around 10 years old and then he was just bedbound," he said.
"But he could still talk and he was very intelligent. He could still have a conversation, it was just his body that stopped working. Around 17 years ago, he had his appendix out and we all knew that Thomas was ill but it was unrelated.
"I got a massive card and got it signed by the whole school to give to him. Ever since then, I never left. We've been on holiday together and done everything together really. He was very popular."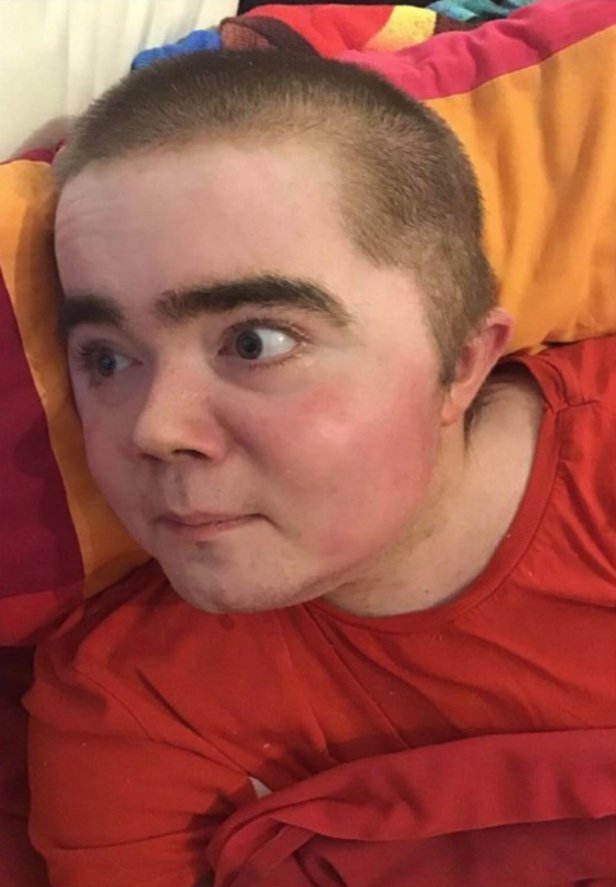 Thomas Mickleburgh
Adam and Conor have signed up for the gruelling challenge as they are keen to raise more awareness of Duchenne muscular dystrophy and its impact.
"We want to raise awareness of this condition. There are around 2,500 boys in the UK per year who are diagnosed with it so it kind of goes under the radar to be honest," Adam said.
"The harshness of it is that it doesn't affect the mental state for most people – normally, like with Thomas's condition, it didn't affect his mind. He was just constantly living within your own body but you can't escape it. It was like a jail in a sense."
The pair have already received support from family and friends, raising over £300 so far via their GoFundMe page – which you can find here: https://www.gofundme.com/f/in-honour-or-thomas-mickleburgh.
"We've had lots of support already which we are grateful for. Our initial aim was to raise £500," Adam said.
"There are lots of people who want to donate who are still yet to do so, and we have already collected over £300. We just want to raise as much as possible. Any donation for me and Conor will be greatly appreciated, little or large."
In the meantime, Adam and Conor are gearing up to make sure they are in the best physical condition possible for what lies in store for them in the autumn.
"It's going to be difficult and I've never done it before," Adam told us. "Me and Connor love our training anyway – we're very into going to the gym.
"Conor is doing a lot of cardio sessions and weight training, and I'm doing a lot of swimming and weight training as well. We're doing quite a lot, we're training pretty much every day."
Celebrating its 20th anniversary this year, Action Duchenne is a national charity dedicated to supporting those living with Duchenne muscular dystrophy. Find out more about its work by visiting https://www.actionduchenne.org/.
Read more from the Glossop Chronicle
Click here for more of the latest news
Click here to read the latest edition of the paper online
Click here to find out where you can pick up a copy of the paper