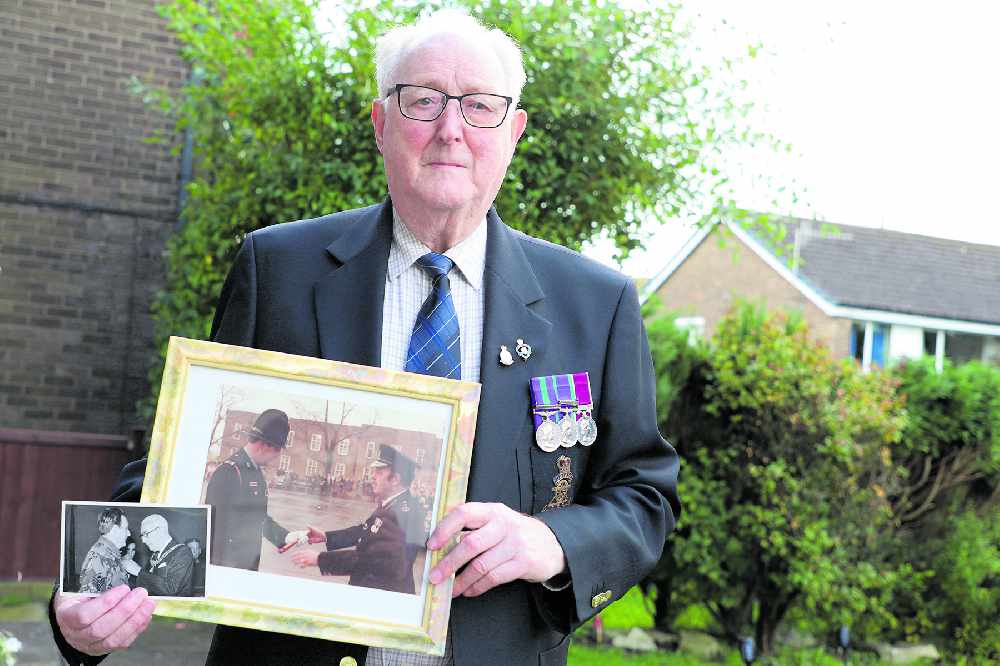 Former soldier Ted Fell has been measured up for his 'Scarlets' and will soon be marching off to join the Chelsea Pensioners.
The future home for the Royal Artillery veteran will be the Royal Hospital Chelsea - the building in 66 acres of land that was commissioned by King Charles 1 in 1692 for old soldiers.
It's the home of the Royal Chelsea Flower Show.....and 300 specially picked red-coated pensioners like Ted.
Although Ted, 82, will be back in Chapel - wearing his bright red uniform - for the town's Remembrance Day commemoration.
A soldier for 22 years, he joined the regular Army after doing 12 months National Service in 1957 and it was entirely down to pay.
Ted said: "I found out from the lad next door who was in the regular Army that he was getting £3 15 shillings a week.
"I was on £1 8 shillings, so I thought I might as well sign on."
It was the start of the life as a career soldier that saw Ted fighting Communist terrorists in the steamy jungles of Malaya.
It also included a 15 year stint in Germany that involved a Russian intelligence study.
He also joined an 'attachment' with a small number of British, German and American soldiers.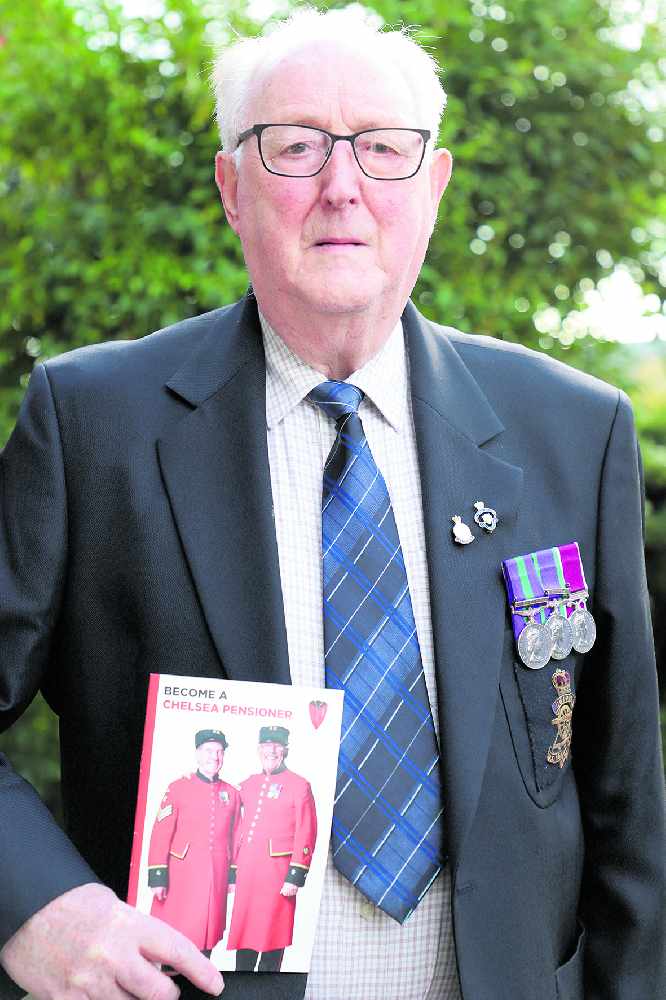 Despite leaving the Army in 1979, Ted is still not allowed to talk about it.
"It was a special project," he said quietly.
Ted was soon back in uniform, joining Derbyshire Police where he served for 16 years.
He was stationed at Chapel, New Mills and at Whaley Bridge, where he was the village bobby.
Ted and his wife, who sadly died two years ago, had three children.
Ted kept his Army links, he's chairman of Chapel Royal British Legion and Chapel Over Sixties and a stalwart of Town End Methodist Church.
Ted had been thinking of joining the Chelsea Pensioners for a couple of years.
He finally applied at the start of this year and spent four days there in May, looking the place over and then facing an interview panel.
A fortnight later, just a few days ago, a letter dropped onto the doormat of Ted's Frith View home.
He was in and next Monday Ted will be on his way to that new life in Chelsea.