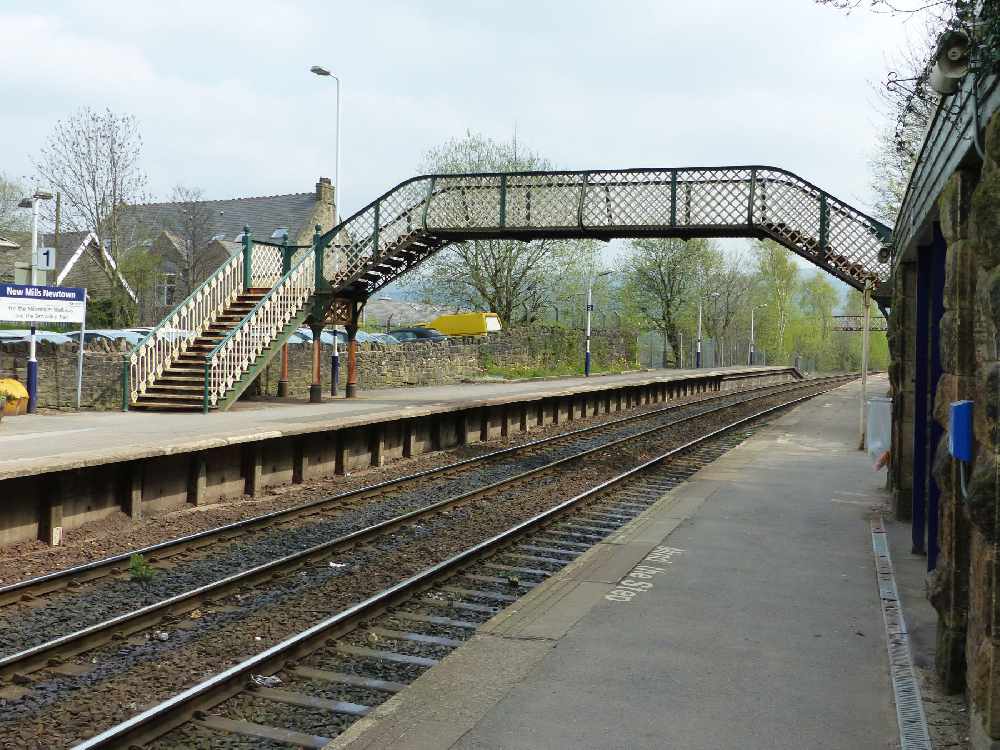 Work to repair the footbridge at New Mills Newtown train station has now been completed.
The historic railway footbridge has been fully refurbished for passengers at New Mills Newtown station, on the Buxton to Manchester line.
As part of the Great North Rail Project, the 157-year-old stairs and overbridge were strengthened and the steel structure has been grit blasted and fully repainted.
The Grade-II listed Victorian footbridge was originally built in 1863, six years after the station opened.
Regular maintenance has kept the railway crossing in good condition over the years, but this latest £340,000 investment will secure its future.
Welcoming the news, High Peak MP Robert Largan commented: "This is very positive news for New Mills. But lots more work is needed to improve rail services across the High Peak. In particular, more needs to be done to improve disabled access to public transport, including at Chinley.
"I am using my role on the Transport Select Committee to fight for more investment in our local infrastructure."
Ian Cockle, project manager at Network Rail, said: "I'm very grateful to passengers for their patience whilst we improved the footbridge at New Mills Newton station.
"The 19th century footbridge is a key historic feature of the station. Our restoration work as part of the Great North Rail Project will ensure it remains safe and reliable for decades to come."
Chris Jackson, regional director for Northern, said: "It's fantastic to see the footbridge restored to such a high standard. Our colleagues at Network Rail have done a great job and I'm sure our customers will enjoy the benefits for many years."