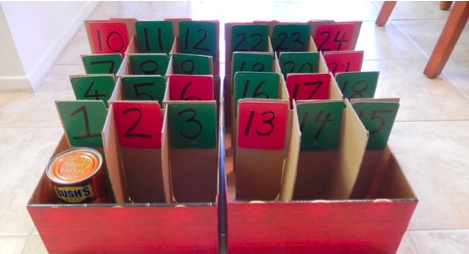 Glossopdale Foodbank is back with its advent calendar with a difference to boost Christmas supplies.
But you don't open a flap and pull out a chocolate with this version - you make a box with lots of spaces and put an item of food in every day or just use a box and put an item in each day for a month.
Glossopdale Foodbank suggests starting now, as it's better for foodbanks to receive food earlier rather than later.
Although they say you can begin on any date, if you really fancy doing it that way.
When the four weeks are over, take the goodies to Glossopdale Foodbank.
Foodbank co-ordinator Charlotte Mendes-Kelly said: "Our local communities are so generous and in making a commitment to an advent calendar in reverse is a really good way of donating food.
"It ensures that our food stocks are ready to respond to the heavy demands over Christmas and the winter months and with added demand due to the Covid-19 situation.
"It is a simple and valuable way of making a contribution to the foodbank. It's always lovely for children and families to have an advent calendar, which reminds them Christmas is approaching.
"If this is reversed, giving, rather than receiving, it will mean so much to those whose lives are undergoing stress and who are unable to buy food during this festive time."
For more information, contact the foodbank on the Facebook page glossopdalefoodbank or the website www.glossopdalefoodbank.org.uk or call 07811 684282.
Or take your items to donation points located in Glossop Tesco, Marks and Spencer or Simmondley Co-op.
The warehouse is also open every day 9-11am, apart from Thursdays, at Unit 5, Brookfield Industrial Estate, Peakdale Road, Glossop.