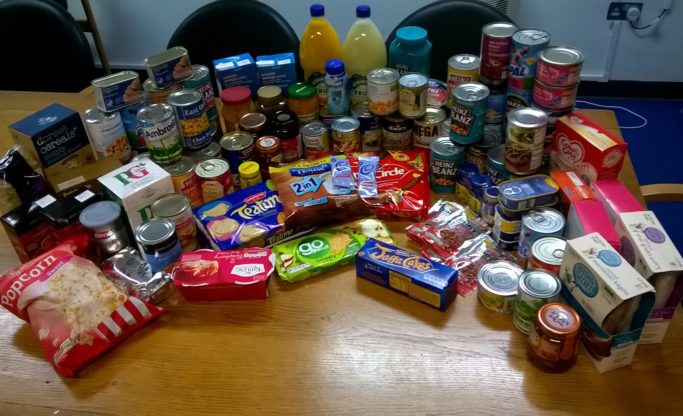 Glossopdale Foodbank has provided 7,500 meals to local people in the last three months.
Trustee Rev Robert Heeley said: "Unfortunately, statistics for the last quarter show that the need for our service has never been greater."
Rob's report for November shows the foodbank provided the equivalent of 2,300 meals to men, women and children in Glossopdale. The number of meals provided in the quarter since September is approximately 7,500.
Foodbank organiser Charlotte Mendes-Kelly says the increased level of activity had so far been matched by a tremendous response from the community of Glossopdale of food and donations.
Full details of centres open for food parcel collection over Christmas and New Year are on Glossopdale Foodbank Facebook Page and Website.
Anyone able to offer help should contact Charlotte on 078116842.
Rob plans to step back from providing and analysing data, which he has furnished to foodbank trustees over the last six years. His service and dedication was acknowledged and recognised by his fellow trustees who clubbed together to provide him with a small gift of appreciation.
At his last formal meeting of the foodbank, Rob confirmed that there would come a time when the foodbank would be no longer necessary.
Chair Godfrey Claff said: "Rob has been a fixture at Glossopdale Foodbank since its formation.
"The work which he has done has been crucial in our bids to seek finance and support and the systems he has established have kept us in good stead and well prepared for the future."