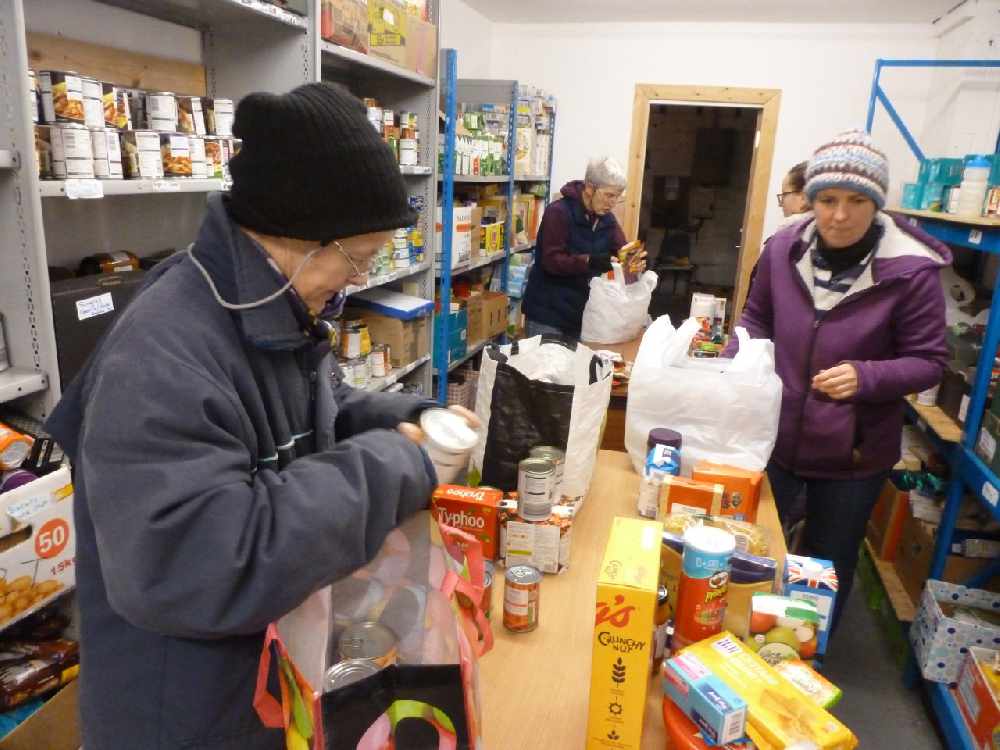 Stark new figures for Glossopdale Foodbank show that the number of meals provided last year was 50 per cent higher than for 2018.
Chairman Godfrey Claff, who shared the information with trustees this week, said: "In 2018 we provided approximately 16,000 meals. That has been a fairly constant annual picture since 2014 when the detailed statistics were first collected.
"Last year the number of meals rose to 24,000. In December alone we helped approximately 120 adults and 65 children and there's no sign of a let-up in the demand in the new year."
Mr Claff said it was fortunate that thanks to the generosity of Glossopdale people, the charity is in a position to meet demand for the next few months.
But it is only as long as people continue to put items of food into its collection boxes 'around the valley'.
Vice-chair Dave Wilcox told the Chronicle: "While it's true that we have continued to meet demand, some of us are becoming increasingly concerned about what happens to families and individuals when the supply from the foodbank generally dries up.
"We maintain a fairly strict position that food parcel assistance is only available for three weeks. We also ask people accessing our service to meet with a counsellor from the Citizens' Advice Bureau, to which most people agree."
Mr Wilcox added: "Often there are debt problems as well as income issues and we know that for some people the Citizens' Advice route has paid off.
"But as the numbers continue to rise it's becoming clear that many Glossopdale residents are not going to suddenly be able to escape from the long slide into permanent dependency."
He said the reasons for accessing the foodbank remain the same, claiming a delay in receiving benefits because of change in circumstance continues to be given as a reason for food poverty.
Many people using the foodbank are in work, but on zero-hour contracts, which means they can't anticipate how many hours and how much income they will earn from week to week.
"Fortunately, we have an income from donors and individuals which allows us to smooth the constant tension between supply and demand," said co-ordinator Charlotte Mendes-Kelly.
"More recently we've received significant monthly donations from companies and partnerships which operate in Glossopdale. It's very gratifying when they come on board.
"The trustees have also had to accept that we are likely to be involved in providing food parcels in the long term.
"Their often quoted aspiration to see the foodbank abolished is unlikely to find fruition over the next few years."
If you'd like to help the foodbank by volunteering or making a donation, contact Charlotte on 07811 684282.