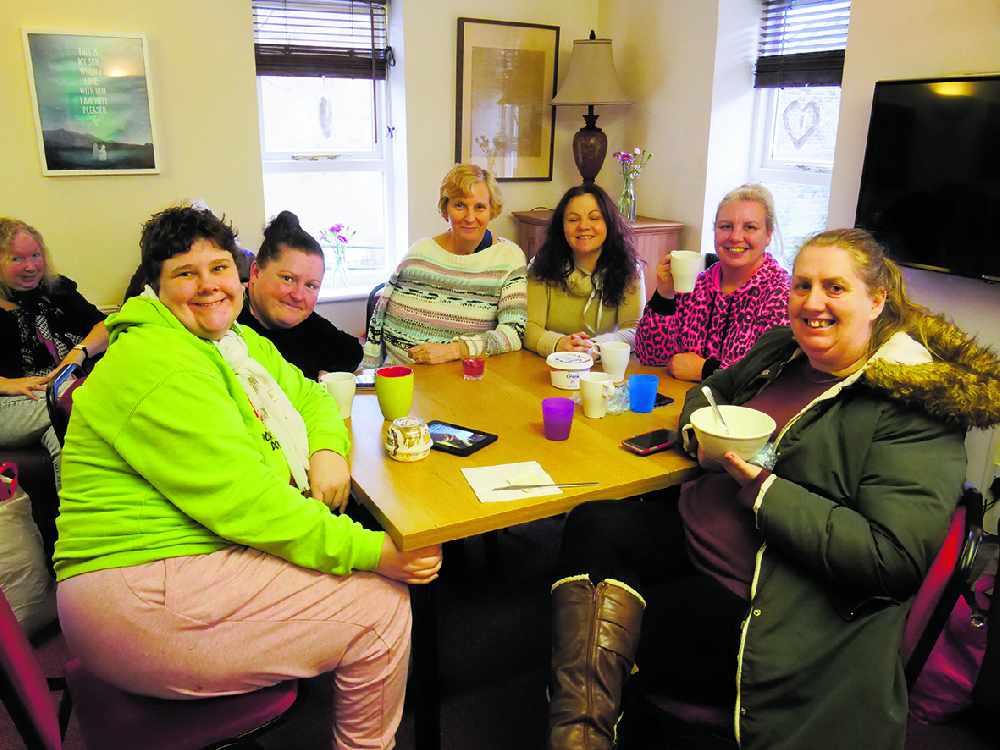 Every Thursday afternoon, Carmel Church in Hadfield is buzzing with activity. 
Groups come together over a brew, a bowl of soup and a plate of bourbons – ending the session with a bag full of fresh vegetables and fruit, drinks, tinned goods and more to take home.
'Bellies not Bins', an initiative run by Hadfield Coming Together, aims to bring communities together and support people going through poverty or in times of need.
They also enhance opportunities and learning to create healthier lifestyles – with an emphasis on 'zero waste.'
By utilising contacts at Tesco Glossop and Hadfield, Aldi and Fairshare, the group is able to rescue whole pallets-worth of food that would otherwise have ended up in the skip, nabbing the equivalent of a £60 shop for a donation of £1.50.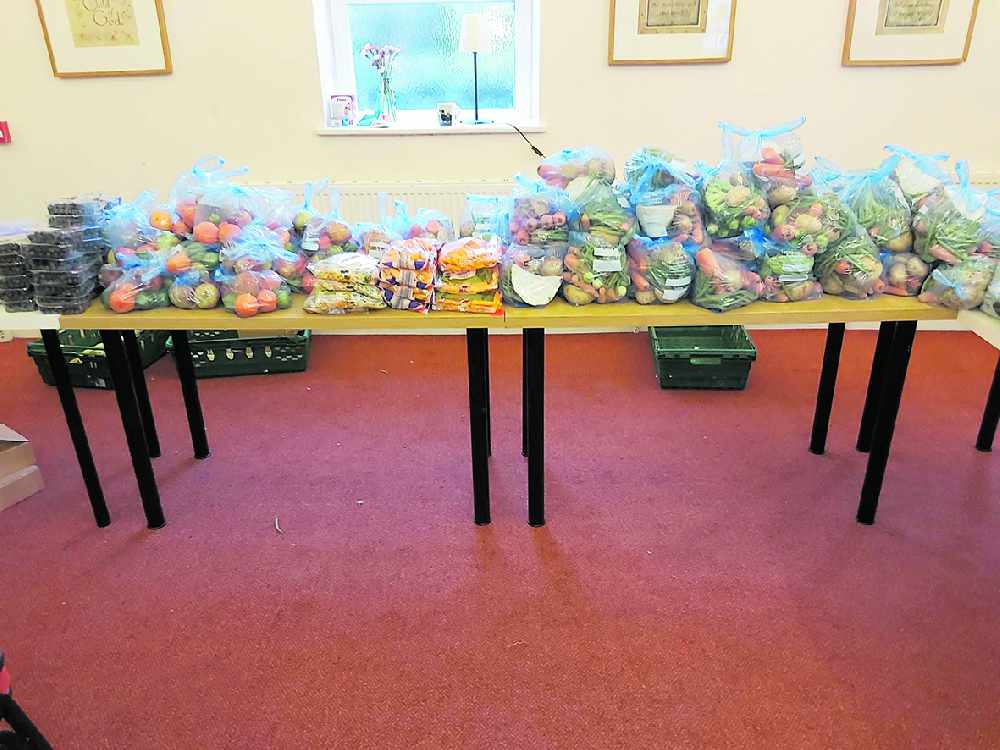 The group meets weekly and sees attendees come as far as Denton and Stalybridge.
Chairperson Gill Cox hopes that the initiative is as inclusive as possible, with a number of firm friendships formed between those attending.
"Some projects are specifically for an area but we don't care... our door is open. At some foodbanks you can only go a certain number of times before you have to get a referral, but here you can come every week, whether you're working or not.
"We welcome everyone, believing we are all equal and entitled to respect, freedom from hardship and hope."
The atmosphere of the place certainly reflects this, with Gill often sidelined to say hello, have a chat and hug a number of people who come through the door - hopefully leaving with bags of rescued food to make healthy meals.
As food is donated, the group is often left with puzzling amounts of certain foodstuffs - and have to get creative with it.
"We got given 70 pineapples once and were sat there thinking 'what are we going to do with that many pineapples?'
"So we cut them all up and made a fondue, where people could dip them in chocolate which was nice!"
For more information on Bellies not Bins, you can visit their Facebook page at https://www.facebook.com/HCTBelliesnotbins/
Main image:
HAPPY: Visitors to the Bellies Not Bins project.