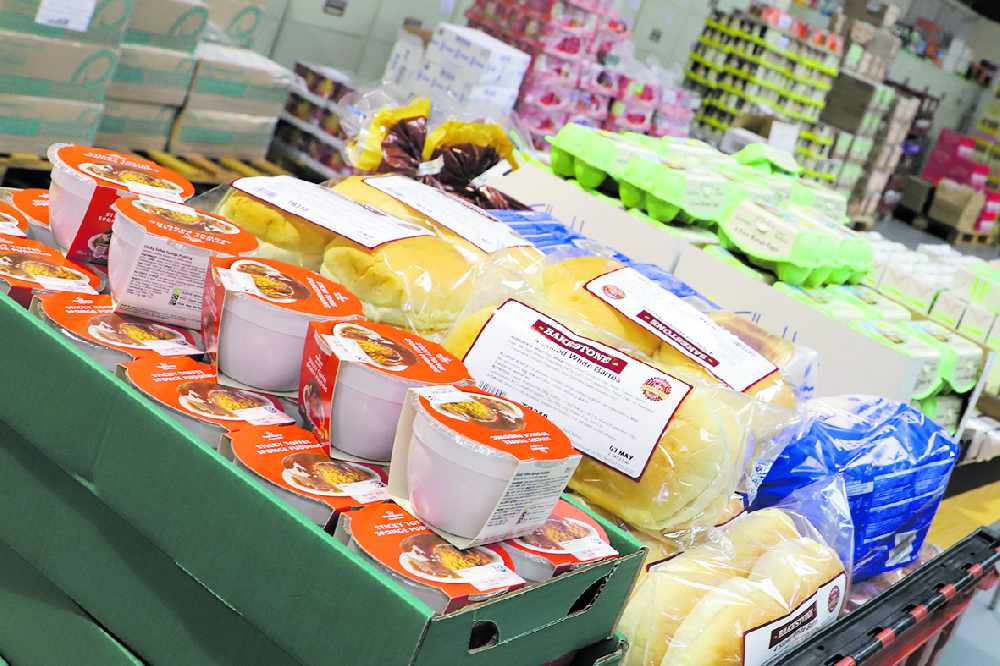 Food businesses across the High Peak are being urged to start preparing now for changes to the law on allergen labelling for all food which they pack and sell direct to customers.
Derbyshire County Council's trading standards officers are encouraging businesses across the county to seek advice and get ready for the changes, which come into force on 1 October 2021.
The law change will mean any food business that packs food and sells it direct to a customer (pre-packed direct sale/PPDS) will have to include a full list of ingredients and emphasise any intentionally added allergenic ingredients.
There are 14 different allergens which must be emphasised should they be present in the food, including milk, mustard, cereals containing gluten, eggs, fish and peanuts.
The county council's trading standards are working with the Food Standards Agency (FSA) to support businesses to prepare for the changes, and a free webinar is also being held on 4 August 2021 that businesses can attend for more information and guidance.
Also known as 'Natasha's Law', the changes come following the death in 2016 of teenager Natasha Ednan-Laperouse from an allergic reaction caused by her eating a baguette which she was unaware contained sesame.
Councillor Carol Hart, DCC Cabinet Member for Health and Communities, said: "Customer safety should always be at the top of the list for all food businesses and our trading standards officers work hard to ensure this is the case across Derbyshire.
"It's essential that all food businesses comply with the changes to the law, as just a trace of an allergen can cause a person with an allergy to become seriously ill or even cause their death.
"We are urging all food businesses to start preparing now for this change in the law so that on 1 October they are ready, and Derbyshire customers can feel confident that they can buy PPDS food and know exactly what is in it."
Sushma Acharya, Head of Policy and Strategy for Food Hypersensitivity at the FSA, welcomed further support for businesses.
She said: "To help support food businesses, the FSA has launched a PPDS Hub featuring helpful information including new labelling guidance for PPDS foods and sector guides. The guides each give practical information on PPDS and how these changes could impact a food business.
"As well as this, the FSA will be hosting a webinar for food businesses on 4 August which will feature a range of speakers including business representatives who will talk more about what they've done to prepare for these changes and what they've learnt along the way."
She added: "With less than three months to go, we are working with the FSA and are encouraging food businesses currently selling PPDS products to visit the FSA website and register for the food business webinar. It is important that businesses make full use of the information available ahead of the 1 October deadline."
To register for the PPDS webinar, businesses should visit https://ppdsbusiness.fsaevents.co.uk/home#register.
A recording of the webinar will also be made available on the PPDS Hub of the FSA website if businesses are unable to attend the webinar on the day.
Read more from the Glossop Chronicle
Click here for more of the latest news
Click here to read the latest edition of the paper online
Click here to find out where you can pick up a copy of the paper