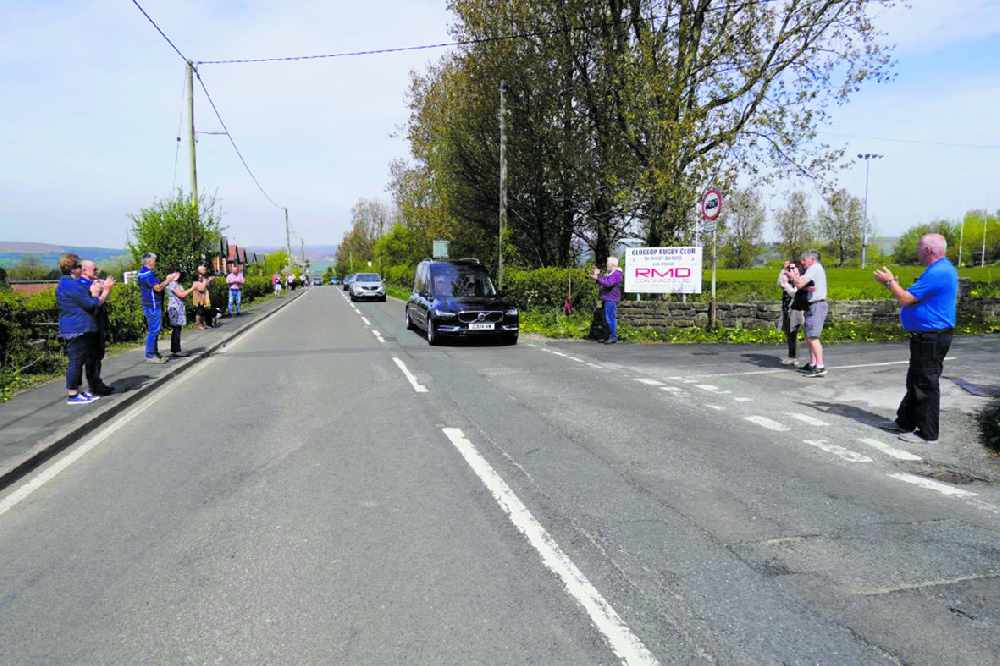 It was fitting that Ken Dibble's funeral should take place on St George's Day, as Ken was immensely patriotic.
His coffin was draped with the standard of England's patron saint, close by was a cross of white flowers and his trademark Panama hat.
The Union Flag lay in the back of the hearse that moved slowly to Charlesworth Top Chapel on a warm and sunny Thursday afternoon.
Many local people had turned out along the route of Ken's final drive from Hadfield and applauded and cheered as he passed by.
The car paused at Oakford Manor Care Home, Newshaw Lane, where Ken had lived prior to his death and also alongside his beloved Glossop Rugby Club at Hargate Hill.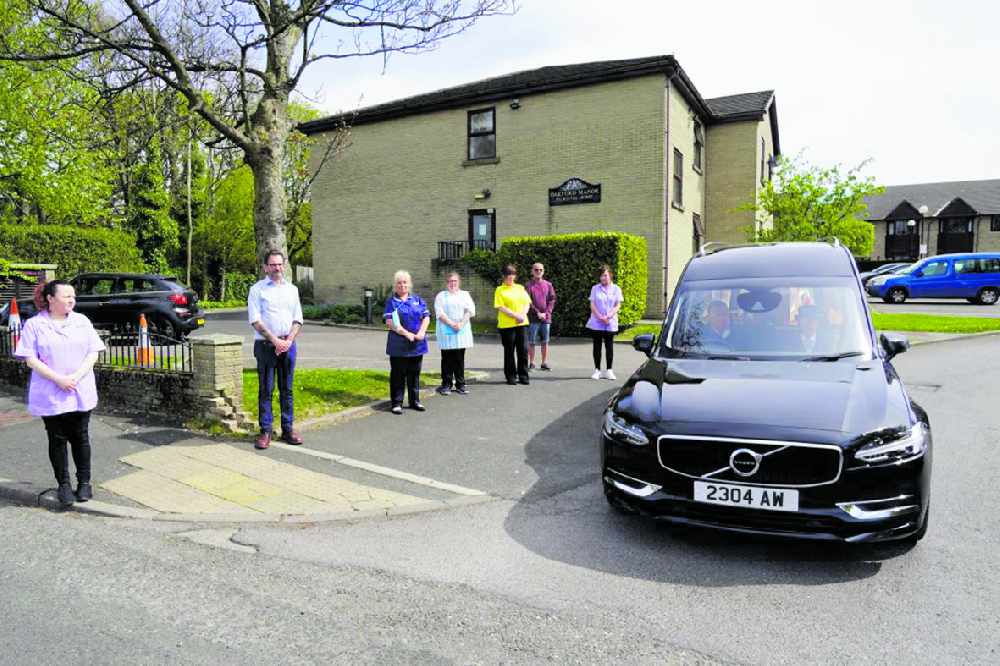 It briefly stopped again outside Ken's home in Charlesworth and a Union flag flying in his front garden was respectfully lowered to half-mast. Everyone observed the rules on social distancing.
The committal service at the Monks Road chapel was attended by ten people in strict compliance with guidelines.
There were two immediate family members - his brother Ray and wife June, plus Barbara Walker the daughter of Mary, Ken's late partner.
A few close friends also attended: John Hughes, Bill Deakin, Mike Dean and Jackie Price, together with Peter Cooper representing Charlesworth Parish Council, Haydn Jones from Glossop Rugby Club and Brian Barnes of Powsers Mountaineering Club.
A service was conducted at the graveside by Jim Solomon, the Top Chapel Pastor.
Ken's family wish to pass on their thanks to everyone involved, including all those who paid their respects along the route and the funeral directors, Arthur Worsley.
A thanksgiving service for the life of Ken (pictured below), will be held at the chapel at a date to be arranged, with a reception at Glossop Rugby Club.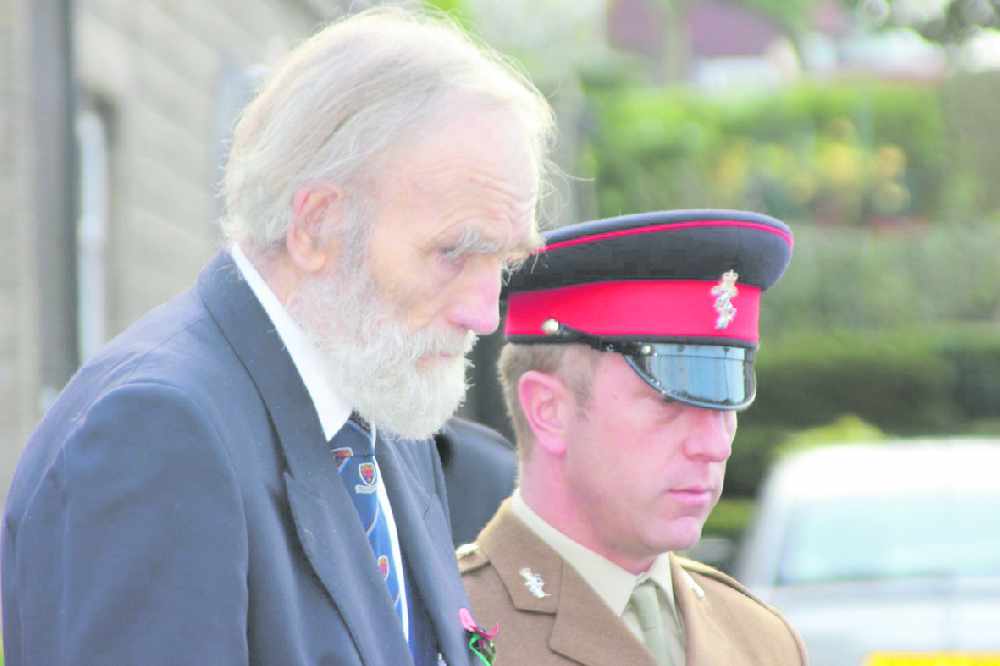 Main image:
People line the streets to honour Ken.