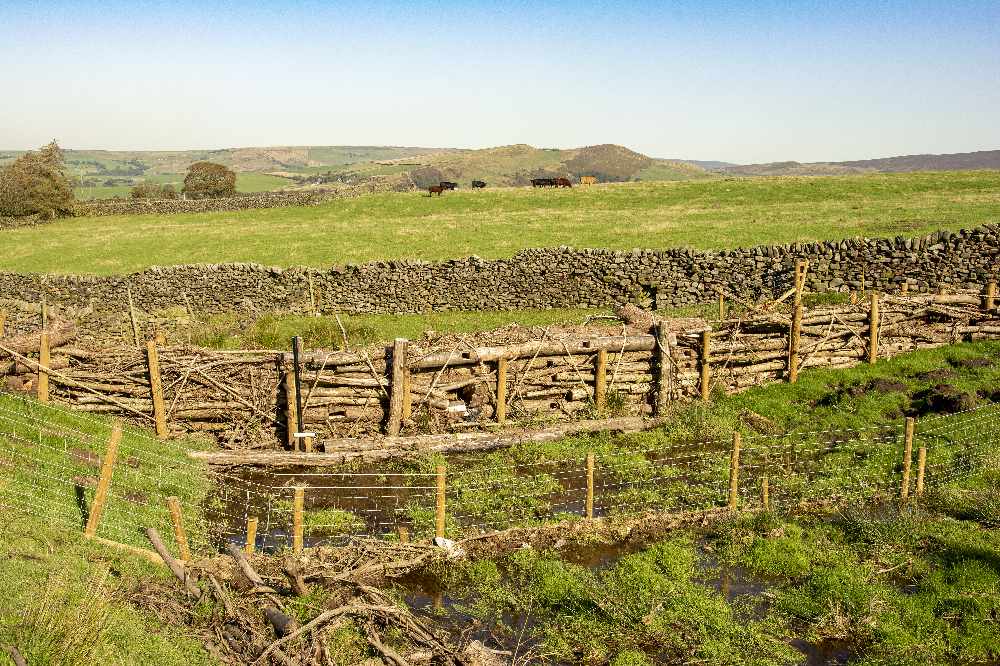 Derbyshire County Council is appealing for volunteers to help with tree planting around a new flood reduction scheme in the High Peak.
The county council, in partnership with the Environment Agency (EA) and environmental organisation Mersey Forest, has just completed a project to help lessen the risk of flooding at a New Mills stream.
Now, it is asking volunteers to step forward to help plant 1,000 trees along the banks of the stream which will soak up excess water.
The flood reduction scheme has been put in place to protect properties around the Hidebank and Low Leighton areas of New Mills, which were flooded when a stream running down from Ollerset Moor overflowed in 2016.
On the moor high above New Mills, strips of timber and willow have now been planted across several stretches of the stream, around a mile from where the houses flooded. This is designed to slow the stream's flow and hold back the volume if water levels rise.
Over time – about 10 to 15 years – the timbers will rot and the willow will mature and knit together to provide a solid, natural dam. The scheme – paid for by the EA – cost £25,000.
Councillor Simon Spencer, Derbyshire County Council's Cabinet Member for Highways, Transport and Infrastructure, said: "This is the first time we have been involved in this sort of scheme. The benefit of this project is that it is environmentally-friendly, effective and low cost.
"To strengthen this initiative further trees will now be planted to help absorb excess water and I'd encourage local people to get involved to help protect their local community."
Tree planting will take place on Sunday, December 1.
Anyone interested in taking part can register at www.eventbrite.co.uk/e/new-mills-tree or contact Richard Ward on 01629 535487 or by email at richard.ward@derbyshire.gov.uk.