A first 'story walk' has been launched in Glossop's Manor Park ahead of the long Bank Holiday weekend.
It's been set up by Move More Glossop in conjunction with High Peak Borough Council.
A perfect activity for the Bank Holiday weekend, the story walk has been written and designed by Move More Project Officer Helen Thornhill.
It's ideal for young children and their families to follow a fully accessible 2k loop around the park, marked out using rocks decorated by The Glossop Arts Project.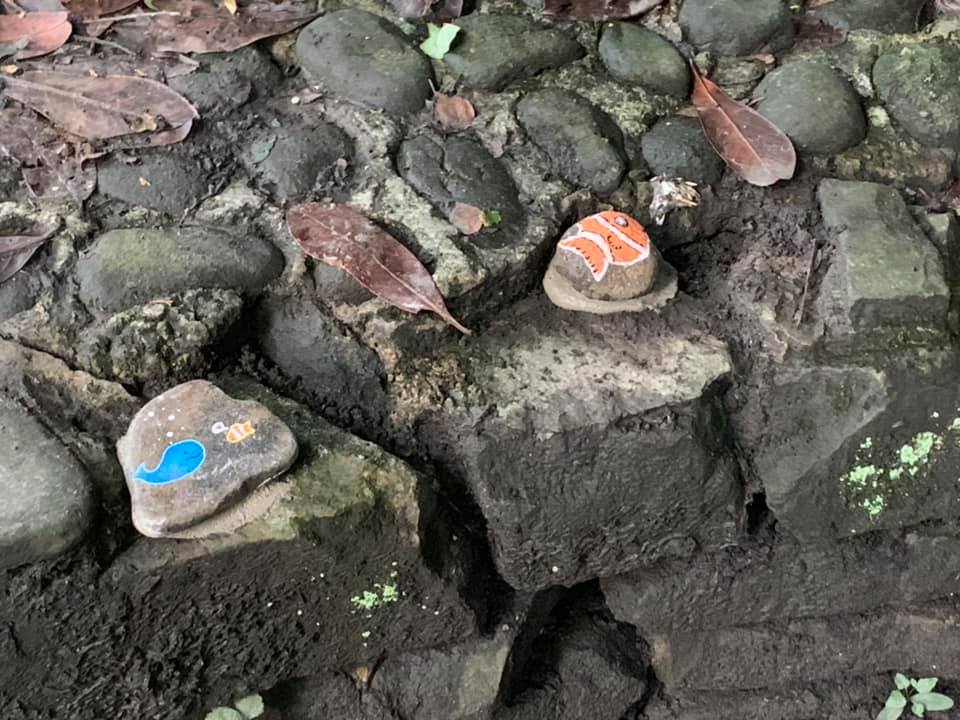 The story is centred around a Mole called Manny. He moves around the park and meets various creatures on the way, including Olivia Owl and Boris Badger.
The route starts at the car park on Corn Street entrance. The story is available in leaflet dispensers located on the two welcome boards at the entrances to the park on Corn Street and Manor Park Road or you can pick one up at either Dandelion on Henry Street or Bay Tree Books on High Street West.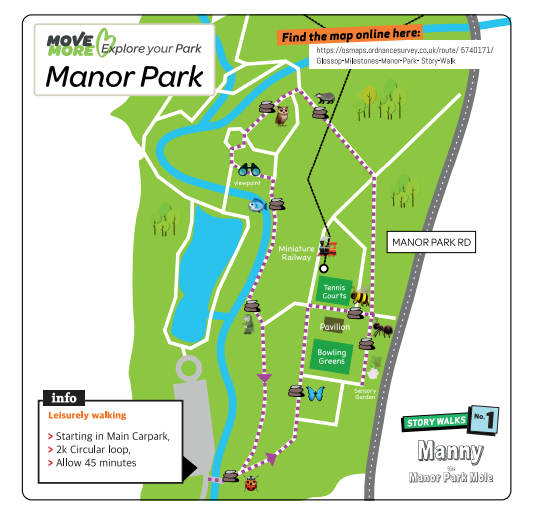 The map can also be accessed by clicking here.
This is the first of a series of Story Walks, written for the various parks across the Glossopdale area.
People are asked to leave the rocks in place for everyone to enjoy and if you'd like to add your own rocks to build creature families, that would be welcomed. For more information, head to https://www.facebook.com/MoveMoreGlossop.
Move More Glossop helps people in Glossop to move more and find ways to build movement into everyday life.