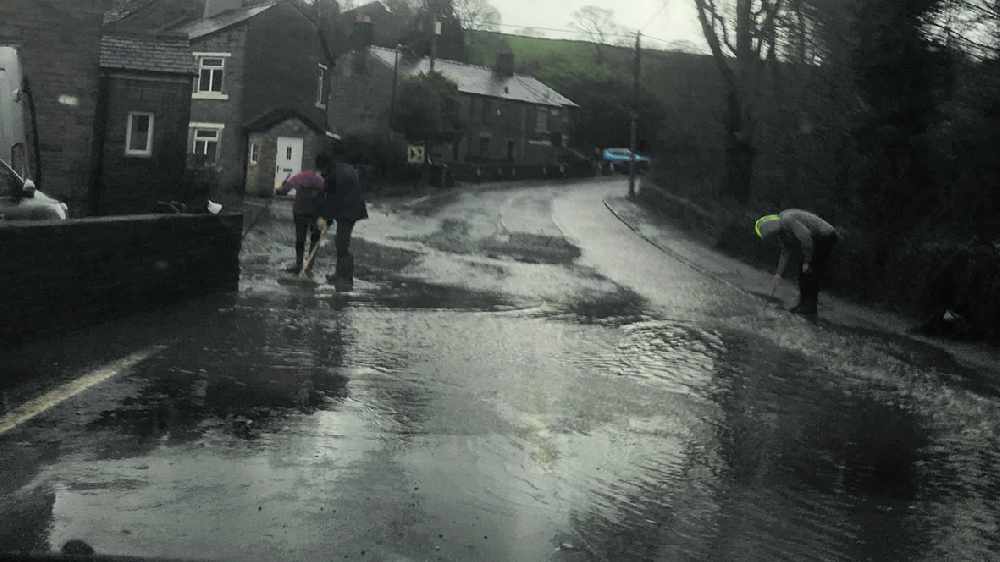 Derbyshire Fire and Rescue Service is asking people to carefully consider their options before dialling 999 this weekend as Storm Dennis is set to sweep through the country.
The authority says the number of emergency calls can double in a matter of minutes when extreme weather hits the county.
But many of these calls relate to non-emergencies which are the responsibility of other agencies and therefore prevent fire control room operators from dealing with real emergencies.
Carly Pointon, who is the Joint Fire Control Station Manager at DFRS, said: "During storm Ciara, the service received over 300 emergency 999 calls asking for assistance at all types of incidents from fallen trees, unsafe structures and flooding, but many of these calls were either not an emergency, or the responsibility of another agency.
"While control room operators are dealing with these requests and signposting people to other agencies, they may be prevented from dealing with a real emergency which could put other lives at risk.
"In any emergency situation, we would always advise you ring 999 immediately. Control room operators will assess the situation and ensure an appropriate emergency response is put into action immediately, but when it's a fallen tree on a road, that is not endangering life, then this is the responsibility of the local authority and the fire service wouldn't attend.
"Similarly we get numerous calls to attend flooding during extreme weather. Unfortunately in many cases there isn't much the fire service can do while water is flooding into property, there is simply nowhere for us to pump the water too, so unless there is a threat to life, then people will need to be patient and wait for the water to subside itself.
"If electrics have been affected, then the advice is to isolate the electrics and contact an electrician."
The fire service has issued the following guide to give people an idea of what is and isn't their responsibility.
Fallen tree on a road, not endangering life: Local Authority
Fallen tree on a road, endangering life: Fire and Rescue Service – call 999
Fallen tree on own property, not endangering life: Personal responsibility
Fallen tree on own property, endangering life: Fire and Rescue Service – call 999
Unsafe structure overhanging a public highway: Fire and Rescue Service – call 999
Unsafe structure on own property, not endangering life: Personal responsibility
Unsafe structure overhanging own property, endangering life: Fire and Rescue Service – call 999
General flooding: Wait for water to subside
Flooding with life risk: Fire and Rescue Service – call 999
Flooding affecting electrics: Only if it safe to do so, isolate electrics – if in any doubt call the Fire and Rescue Service by dialling 999
Main image:
Locals assess flooding in Chisworth during Storm Ciara last weekend (Picture by Tracy-Jane Fielding)