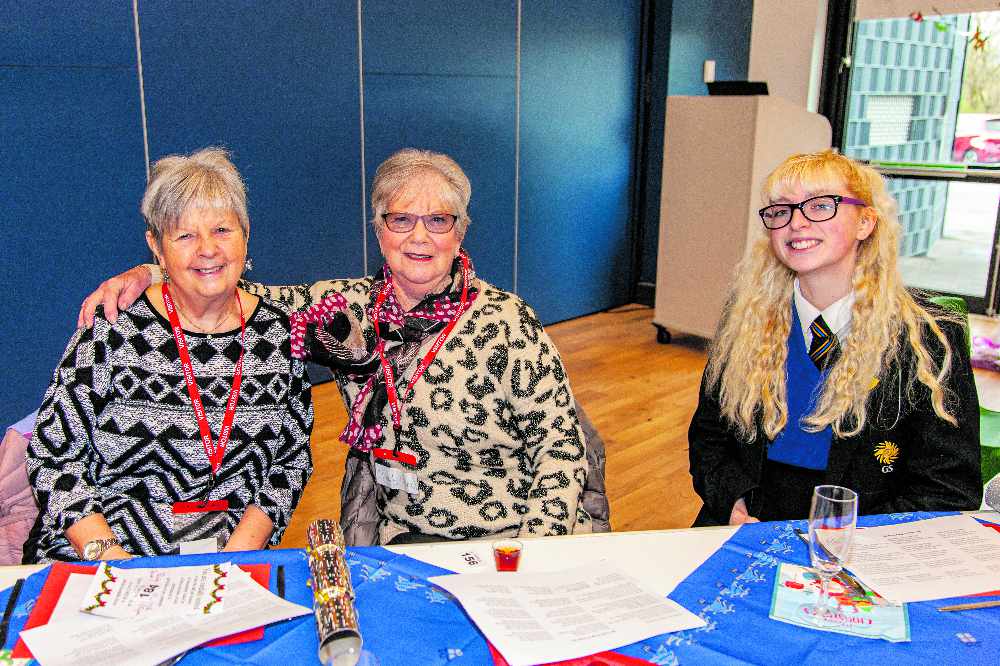 With school plays, Nativities and an 'Elderly Friends' day at Glossopdale School, the festive season is well and truly underway.
Schools break up tomorrow (Friday) with hundreds of children eagerly looking forward to Christmas.
For many it's been a last week of term packed with parties, plays and concerts.
Glossopdale School held an 'Elderly Friends' day, which was a 'fantastic success', with students welcoming guests from Oakwood Manor, Glossop.
A large spread of food and drinks were served - much of it lovingly donated - and Christmas gifts were handed out to residents, who also enjoyed a performance of Christmas songs and carols.
Tim Cooling from Elim Church also addressed the group with a Christmas message.
The finishing touch to the day was a beautiful rendition of Silent Night sung by the Friends as way of a saying thank you, which moved many of the hard-working students to tears.
Writing on the school's Facebook page, a spokesperson said: "Our first Elderly Friends was a fantastic success and our students did an amazing job - what an experience and a way to give back to our community - so proud to be Glossopdale School."
Other schools welcomed in Christmas with carols in churches.
Whatever way schools chose to celebrate Christmas (except for the parties), they were watched by proud parents, relatives and friends.