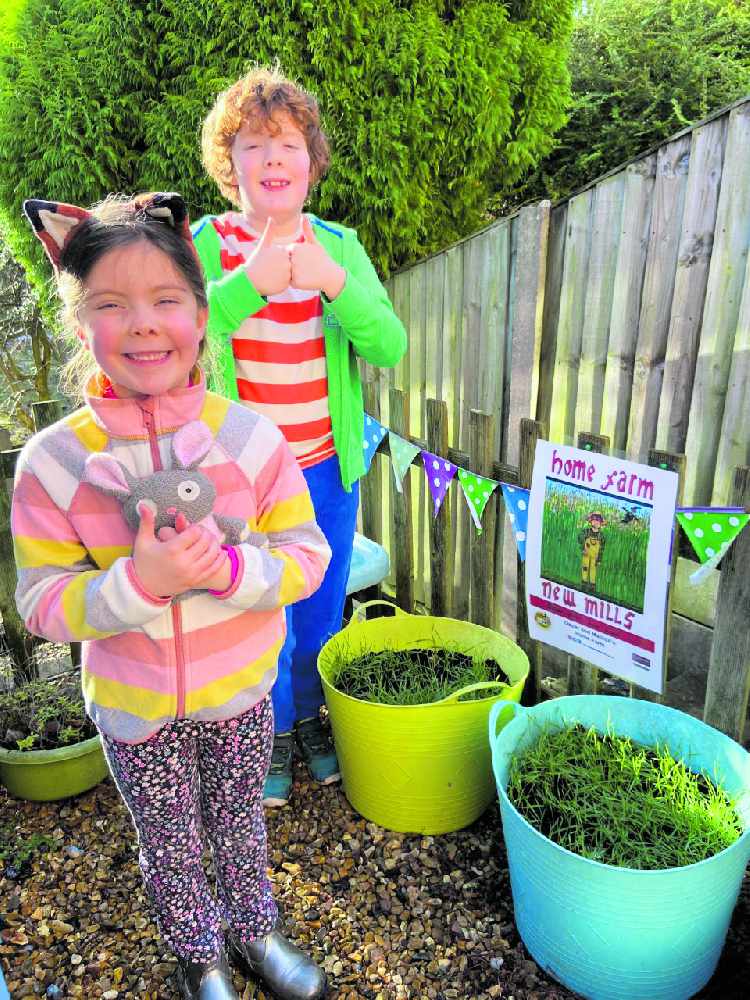 New Mills Festival is bouncing its way to a big show in September thanks to a national cash grant.
Its Home Farm New Mills project has been awarded one of 20 'Bounce Forward' grants which aim to encourage local forward-looking initiatives to recover from Covid-19.
The festival is working in partnership with Transition New Mills to increase the range and number of Home Farm activities on offer at the two week event in September.
Money has also come in from Foundation Derbyshire.
"This is brilliant news," said Toby Hardwick, the Home Farm organiser.
"The project began as a way of looking forward from the first lockdown by planting our own little patches of wheat and now our harvest celebrations with the local community, can be so much better!
"Ideas from the Transition group inspired the project and we can now develop them together."
The Home Farm activities which are being planned include: family baking sessions (with Home Farm New Mills wheat - and harvest songs), a Harvest theme to the town Arts Trail and a community play performed in Torr Vale Mill.
Further 'wheat related' classes will feature corn dollies, milling and scything.
A traditional 'straw bear' will also be dancing through New Mills and it is hoped that a waterwheel can be installed to mill this year's harvest. The activities will be planned in line with any restrictions which may be in place in September.
Details of the activities will be posted on the festival website as soon as Covid restrictions allow them to be confirmed.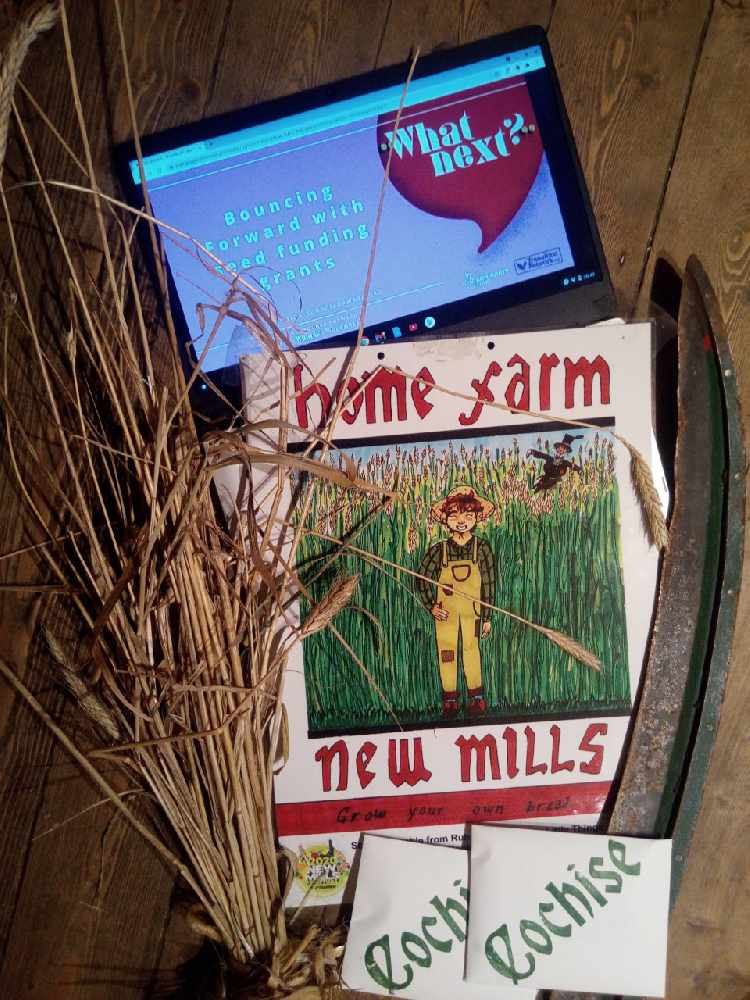 The Home Farm activities
In the meantime, if anyone would like to become a Home Farmer there is still time - packets of spring wheat are available through the Home Farm New Mills Facebook Group or via the Wiseheart and Wild website (free with any order).
As part of Home Farm 2021, the festival organisers are encouraging New Mills people to 'show the love' over Valentine Weekend (February 12-14), by taking part in the 'Show The Love' walking trail.
Local artist and festival volunteer Deborah Pitman said: "We've entertained and delighted each other with the wonderful creative displays for 'Light Up New Mills'.
"This time it's about spreading the love for our beautiful part of the world.
"Make a green heart any way you want and then pop it in your window or hang it on your door.
"You can even plant a heart in your garden using Home Farm spring wheat seeds, which would be ready for the harvest later in the year."
Deborah had the idea for the trail as a way of New Mills being part of the UK-wide 'Show the Love' initiative organised by the Climate Coalition.
She said: "Held every February, it's an annual celebration of everything we care about and want to protect from the worst impacts of the climate crisis and during which politicians are asked to put aside their differences and tackle the climate crisis."
Festival director Toby added: "The #ShowTheLoveNewMills green heart trail is another way of coming together to celebrate the fantastic New Mills community spirit and of taking part in Home Farm New Mills which encourages more of us to grow food and connect with the seasons and the soil."
For more information, to register your address or to arrange a doorstep delivery of spring wheat seeds visit www.newmillsfestival.co.uk.
Main image:
ALL SMILES: Oscar and Matilda with their sprouting tubs of New Mills wheat.
Read more from the Glossop Chronicle
Click here for more of the latest news
Click here to read the latest edition of the paper online
Click here to find out where you can pick up a copy of the paper