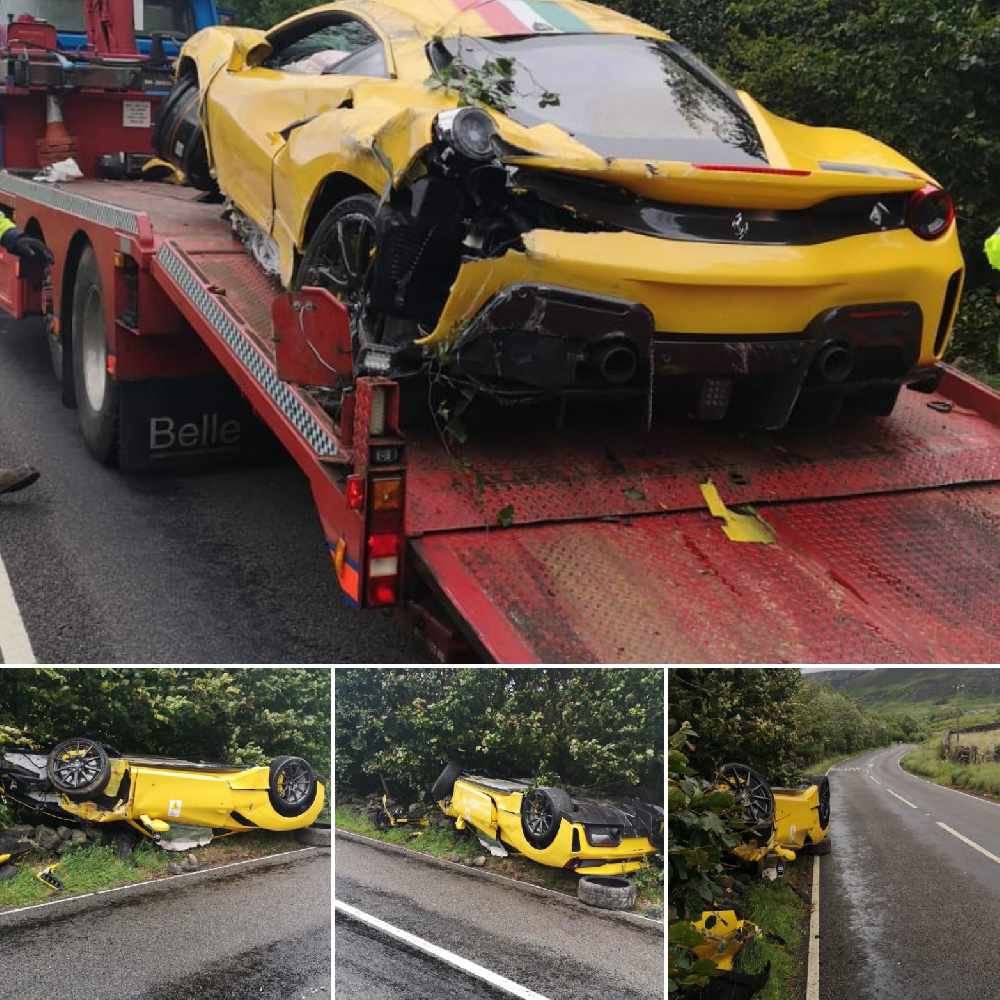 It proved to be an expensive trip for one driver after a Ferrari overturned in a crash on the Woodhead Pass over the weekend.
Police said the crash involving the supercar was one of several collisions on Sunday across the High Peak amid heavy rain sweeping through the borough.
Officers from the High Peak Response team tweeted images of the vehicle badly damaged and flipped over at the side of the road, before it was taken away on a recovery truck.
An expensive trip up the #WoodheadPass today for this driver. One of a number of reported collisions today across the #HighPeak pic.twitter.com/K22uGJHAvh

— High Peak Response - Derbyshire Constabulary (@HPeakResponse) June 28, 2020
This image of the incident taken by Stewart Holmes also shows the overturned vehicle close up and the fire service in attendance.