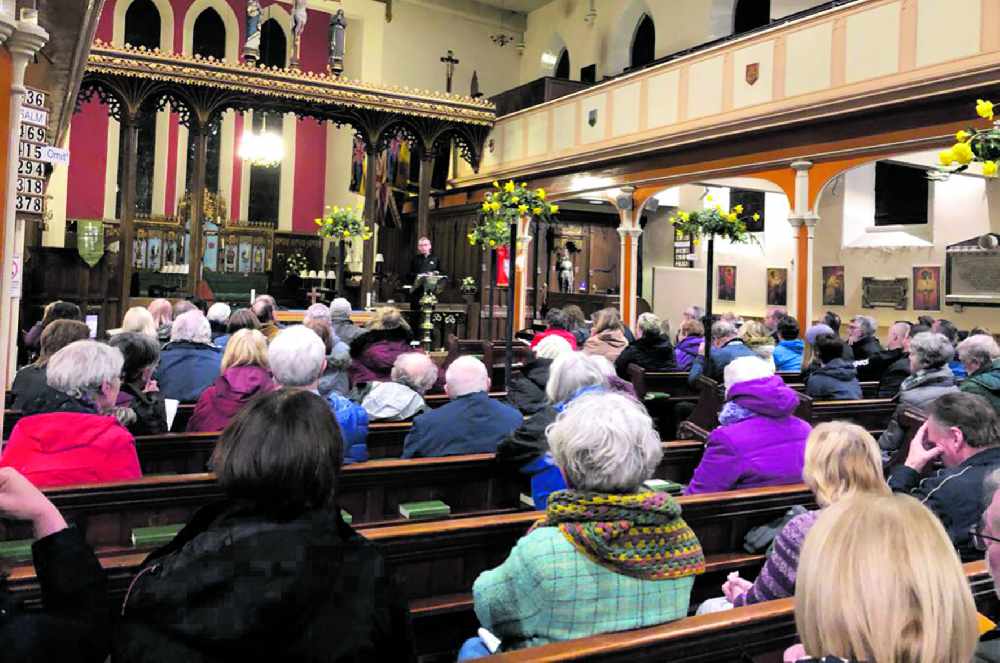 One of the country's biggest trade unions is supporting a campaign to save a High Peak care home and six others in Derbyshire from closure.
Representatives of the GMB Midlands and East Coast Region were in St George's Church, New Mills, to join locals fighting to stop the county council shutting the seven homes.
One under threat is Goyt Valley in New Mills and at last Thursday's meeting, more than 50 family members with relatives in the home voiced their fears.
They said closure would mean residents with no option other than leaving - saying DCC had to yet to give details of where to.
A representative of the GMB trade union which is supporting the campaign and represents staff at the care homes, said: "The council has failed to use its budget for care home provision properly and instead would prefer to use this as an opportunity to pass responsibility for our care homes onto someone else.
"People are clear on this one, they're just not going to let that happen."
The GMB's regional organiser Mick Coppin, as well as Labour Party member Finbar Bowie, spoke at the meeting.
Mr Bowie said 'the event' was organised by local residents, but supported by the GMB Union, Midlands and East Coast Region. There is going to be a day of action on the issue on March 14.
A spokesperson for Derbyshire County Council said: "We launched a consultation into proposals to close seven of our care homes and refurbish a further three after an independent report found the homes needed work.
"Once we became aware of the extent of the repairs and safety precautions needed in these homes we carried out immediate work
"But these are only temporary measures. Even if repairs were carried out, the homes proposed for closure wouldn't be suitable for the longer term as they are not able to meet modern care standards.
"The council also has to consider if carrying out the work – which would cost £34 million - is a good use of public money."
Residents can have their say in an online questionnaire, meetings in each of the homes and drop-in sessions at libraries.
Visit www.derbyshire.gov.uk/care-home-review. For a paper copy call 01629 531307 or email tell.adultcare@derbyshire.gov.uk.
The consultation closes on April 24.
Main image:
GATHERING: Concerned relatives in St George's Church.