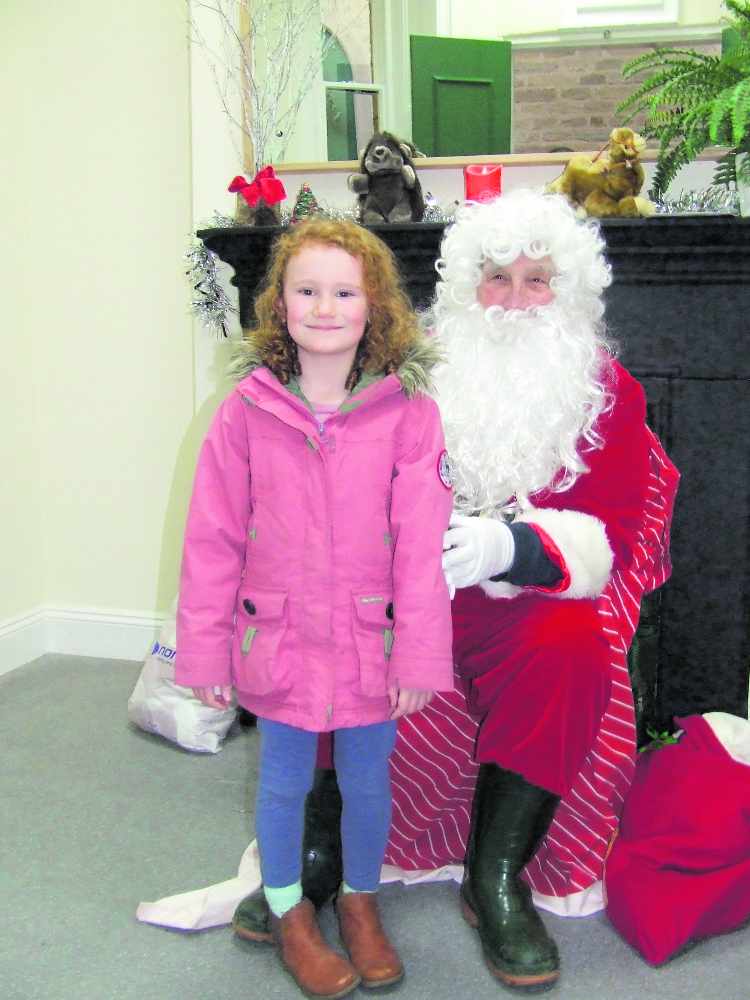 Glossop station friends' group chairman Neil Williams is the envy of everyone with a passion for railways.
He's been given a destination blind by Northern from a train that regularly ran on the Manchester Piccadilly-Hadfield line.
It came last Saturday as more than 70 children, along with their families, called to see Father Christmas in the waiting room.
Northern business stakeholder manager Raj Chandarana switched on the Christmas tree lights and gave a short speech, thanking FOGS and station staff for their work to make the station look attractive at Christmas.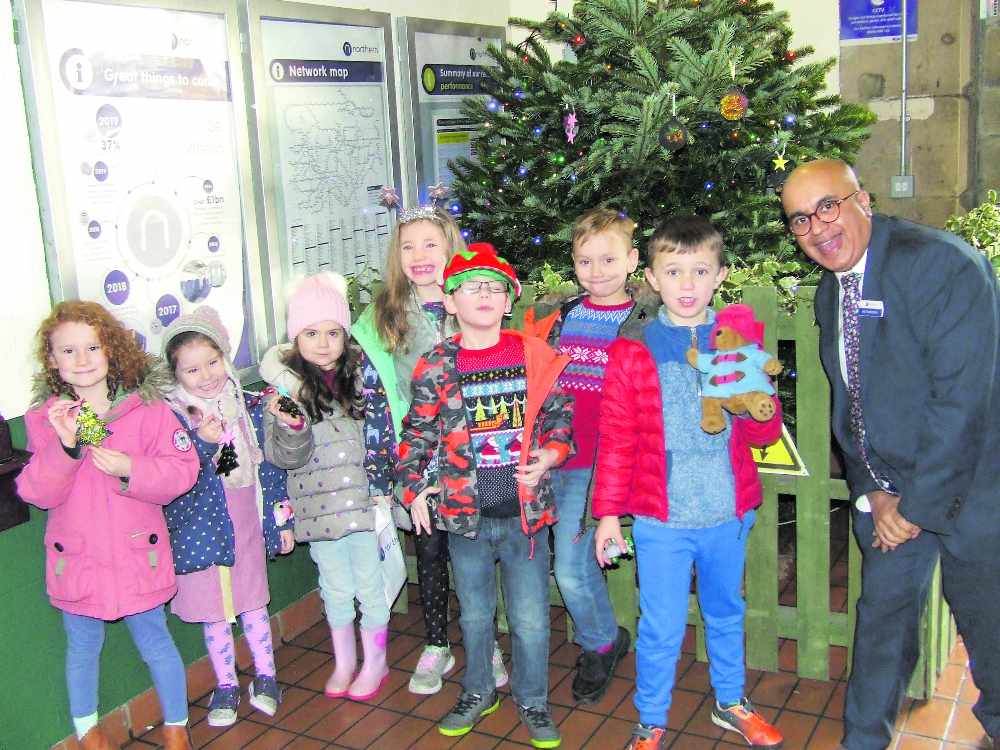 Then came the surprise Christmas present presented by Beccy Styles, community and sustainability manager for Northern.
Unwrapping a large parcel, Neil discovered the blind, with Glossop clearly on show.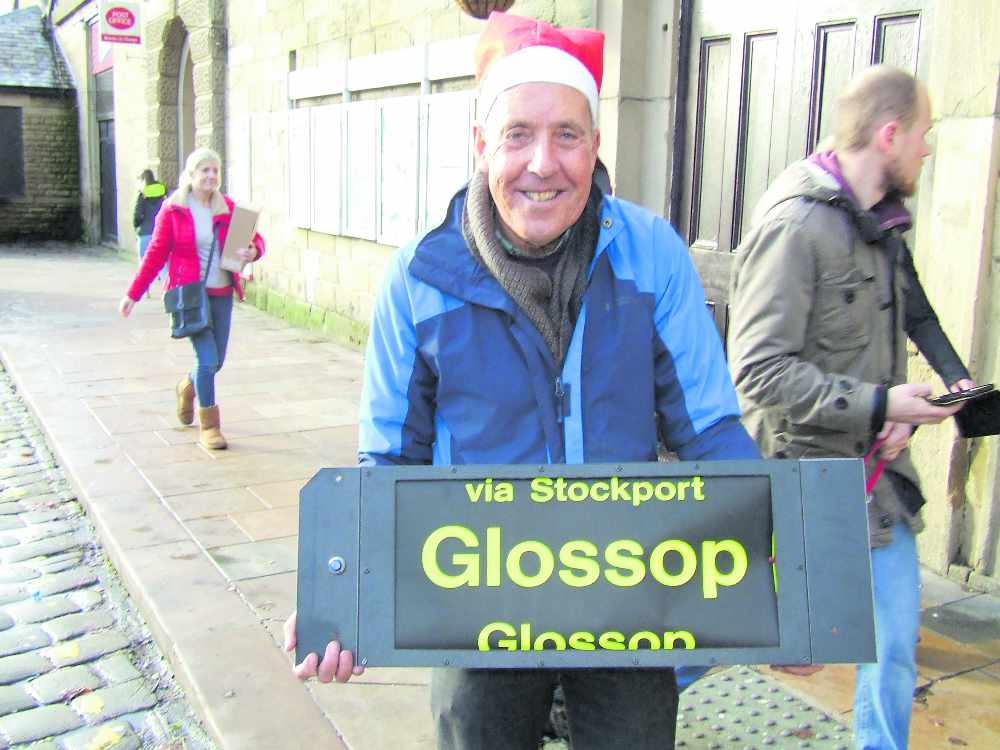 Beccy explained that as the local trains are undergoing refurbishment, their roller destination blinds are being replaced by digital versions.
It was decided to give Neil one of the redundant ones as a thank you to him and FOGS for their three-year campaign to persuade Northern to retain the Class 323 trains on the Glossop line.
Two of the refurbished units are now in regular operation and one was specially requested to be in use on Saturday.
Once again, the annual 'Santa Special' day was a huge success.
Everyone's toes were kept tapping to the music of folk group Spindrift.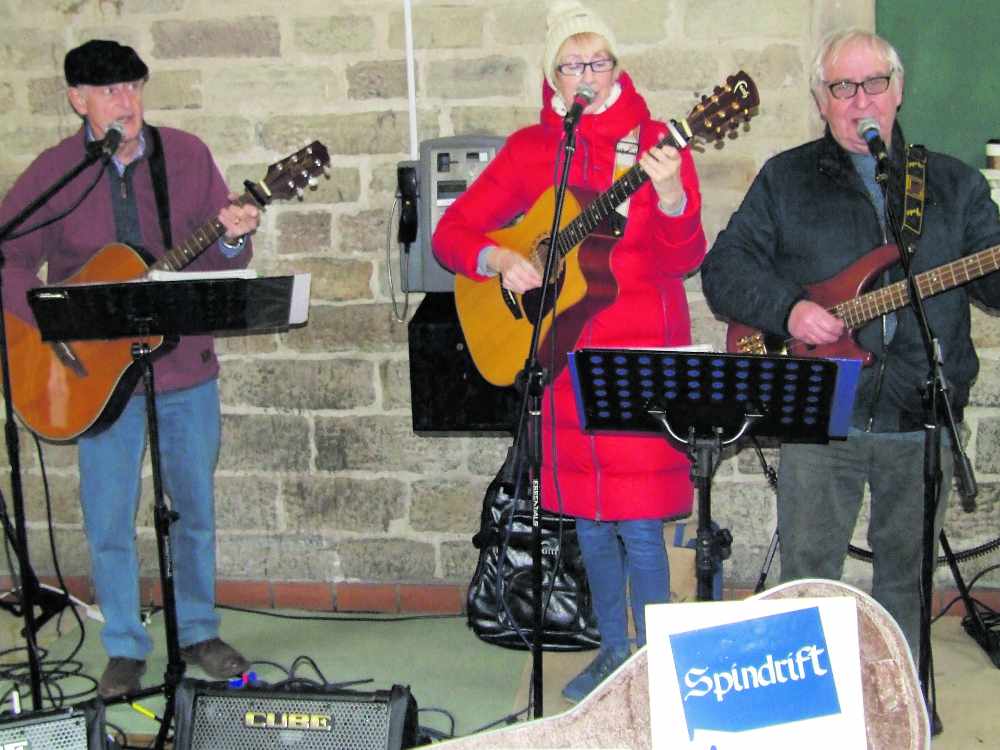 Children were also kept busy making tree decorations, guided by Andrea Strogen and Barbara Livings.
One boy proudly presented his finished decoration to a train driver with Christmas good wishes which was displayed in the cab.
Also popular with visitors of all ages was the seasonal interactive model railway layout provided by Glossop Model Railway Society.