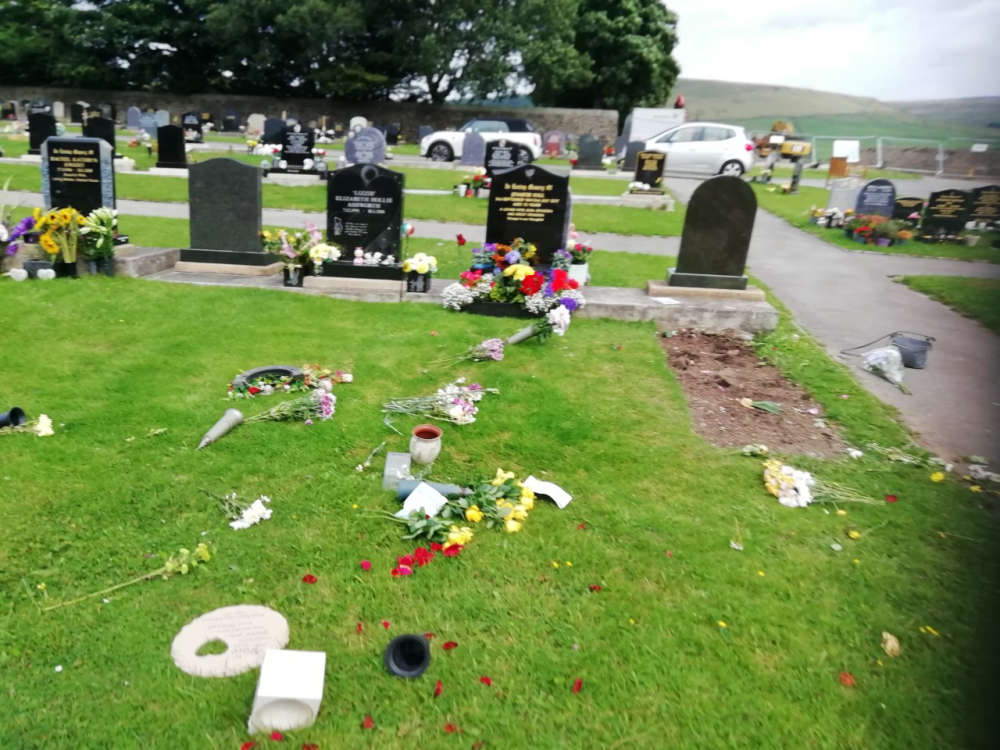 RUINED: The grave in Glossop Cemetery.
A grieving Glossop family has called in the police in a bid to catch vandals who deliberately destroyed a loved one's grave.
Malcolm and Margaret Mohan were left devastated last weekend when they visited Glossop Cemetery and saw their son Karl's final resting place.
Flowers, stone pots, floral containers and other memorial items had been ripped from the ground and callously strewn round. While a heavy wooden cross was uprooted and thrown into a field 30 yards away.
Mr and Mrs Mohan believe the grave of their 48-year-old son, who died in May, had been deliberately targeted. Now they are struggling to think of why anyone would want to do such a thing.
Karl, who was born and raised in Glossop, was a successful builder and was loved and liked by everyone who knew him.
A former student at Glossop School, his sudden death from a heart condition was greeted with widespread shock and sorrow, with hundreds of tributes posted on social media.
The vandalism has been an added heartbreak to his family.
Speaking from the family home on Sheffield Road, Malcolm, 77, said: "It was definitely targeted, no other grave in the row was touched.
"Everything on the grave was taken off and thrown around, the heavy wooden cross was sunk 18 inches into the ground. It wasn't children who did this, the cross was too heavy and why carry it for 30 yards before deliberately throwing it over a fence into a field.
"It was too heavy for children, it must have been adults."
Mr and Mrs Mohan say Karl's grave was intact when they left after a visit at 8.15pm on Friday 13 August. The full horror of what had happened came when another family member discovered it around 1pm the following day.
He climbed over a gate to retrieve the cross, which is now back with the flowers and other memorials on Karl's grave.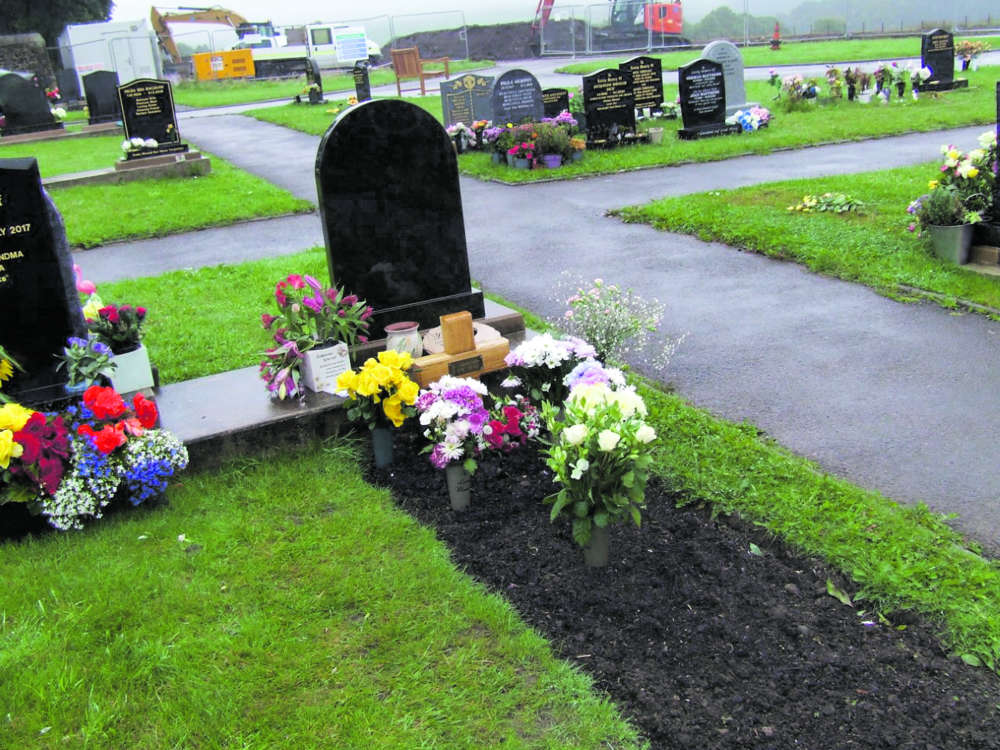 Video footage and photographs of the destruction have been sent to Glossop Police Safer Neighbourhood Team, who are appealing for information.
Anyone who has any information is asked to call 101 or report it online at https://www.derbyshire.police.uk, quoting occurrence reference 21000461275 and the officer in the case PCSO 4416 Morris.
The family has also contacted High Peak Borough Council, who have visited the scene.
Mr and Mrs Mohan are asking anyone who was in the cemetery and saw anything suspicious, or may know who was responsible for the attack, to call the police.
Read more from the Glossop Chronicle
Click here for more of the latest news
Click here to read the latest edition of the paper online
Click here to find out where you can pick up a copy of the paper