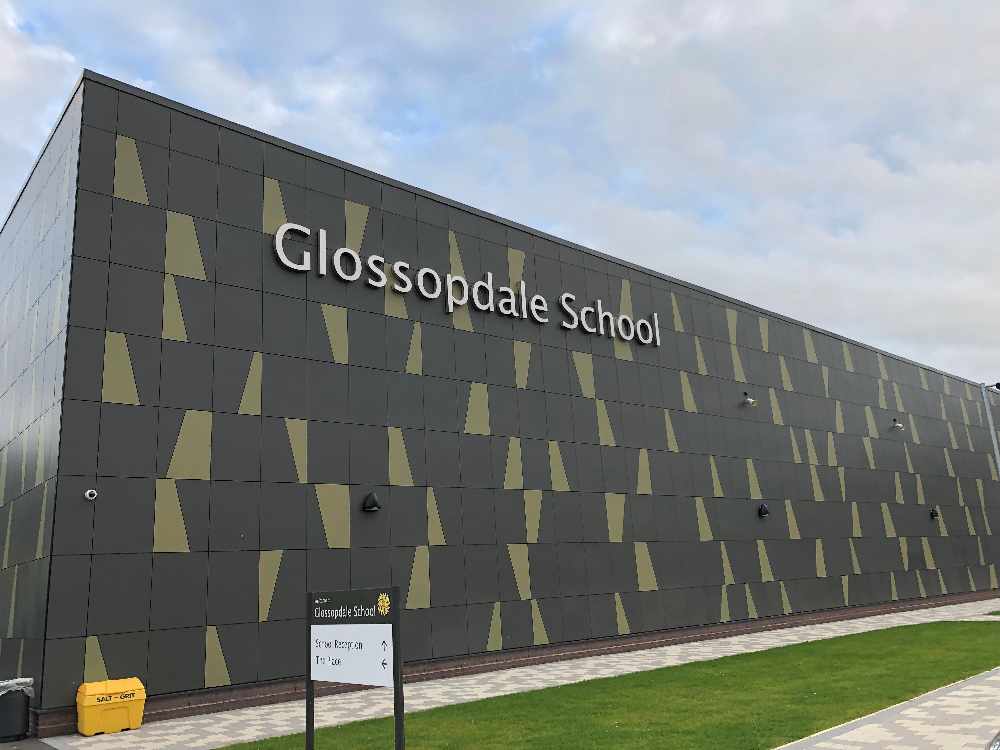 Derbyshire County Council has announced it has taken steps towards expanding Glossopdale School.
The council recently approved funds of £65,000 to begin work on designing the extension to the school.
Last week, the authority has begun an informal consultation to assess the level of support within the community for expansion at Glossopdale.
The Council's Cabinet Member for Children's Services, Cllr Alex Dale, said: "We are all in agreement with the school that there is need for an expansion moving forward, and we are engaging with the school and governors.
"So far we have allocated £65,000 that will go towards design costs... the consultation started on Monday and will go through to the 15th of November.
"We will then review the outcome of that, then proceed with the statutory consultation - because of the expansion of admission numbers - which will probably happen in the New Year.
"Final approval is likely to take place in March/April 2020."
High Peak MP Ruth George said: "I'm pleased that following almost two years of myself and worried parents lobbying Derbyshire County Council to expand the places at Glossopdale School, the Council have issued a consultation on building the extra classrooms needed.
"However I'm concerned that the consultation is simply delaying a decision that needs to be made now, in time for pupils who are applying for next September.
"There's already an unarguable case for the expansion to take place based on the number of children already living in Glossop, and the extra family housing that's being built. The main school has already been planned and built for that number, so the County Council just need to get on and build the extra classrooms.
"The Council have not allocated funding to building the classrooms within the next five years, in spite of having received funding from the government to cover extra school places needed in Derbyshire up to 2021.
"I have written to the County Council to seek assurances that the consultation is not simply a delaying tactic, and that the funding will be allocated in time for next September to ensure another group of families do not have to go through the pain of not being allocated a local school and having to appeal that decision. As spare places are unlikely to be available next September because other year groups are now at capacity, there would be more children who would have to go to school outside of Glossop, which will not be acceptable when this situation has been known for so long.
"I'm encouraging all parents across Glossop to respond to the consultation to encourage Derbyshire County Council to build the classrooms as soon as possible from the County's own funds. Derbyshire County Council should be in no doubt about the strength of feeling that all Glossop children should be able to go to school with their friends in their own town if they wish."
Robert Largan, the Conservative Party's prospective parliamentary candidate for the High Peak, commented: "I am really pleased that the Council has listened to local parents and is going ahead with expansion. This is the result of many months of hard work from a huge range of local people and I am proud to have helped play a small part in this victory for children and parents.
"However, I am still concerned about children due to start at secondary school before the expansion will be completed and will be urging the Council to do all it can to make sure all children are offered places at good local schools."
Any comments should be forwarded to Sue Pegg, Head of Development, at sue.pegg@derbyshire.gov.uk or addressed in writing to: Block C, Chatsworth Hall, Chesterfield Road, Matlock, Derbyshire, DE4 3FW.