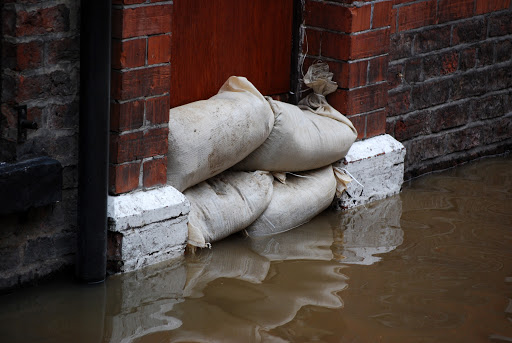 Derbyshire families at risk of flooding are to be given EMPTY sandbags.
Derbyshire County Council says it is too labour-intensive to distribute full sandbags – and they rarely get to a location in time to stop floods.
It says trying to help residents during flooding is "in a high proportion of cases, ineffective".
It says requested sandbags to protect homes from flood water "rarely arrive in time to be useful".
The authority also says it is becoming more of a "challenge" to combat floods due to "diminishing resources" and the increased frequency of flood events caused by climate change.
Last month, Cllr Barry Lewis, the authority's leader, claimed that the government was not going to give the council a penny in compensation for the more than £20 million in damage floods caused to the county in November.
This was an early estimate and since then Storms Ciara and Dennis have caused further damage.
It aims to help residents and businesses prepare for floods and "protect their own properties before flooding occurs".
The council hopes this will "reduce demand on council resources whilst flooding is occurring – mainly requests for sandbags – to enable a greater focus on managing critical drainage assets such as highway culverts and roadside gullies which in itself helps to reduce the flood risk to properties".
It also says that filling, loading – onto vehicles – delivering, depositing and the positioning of traditional sandbags is labour-intensive, time consuming and costly.
The council says it will be placing more of an emphasis on "self-help" resources in advance of flooding hitting.
For example, householders known to be at risk of flooding from any source will be provided with a free of charge, "Self-Help Starter Pack" containing a minimum of 10 empty sandbags, on request or directed to a local stock at a library or district/borough council.
Synthetic water-absorbent sacks will be supplied in addition to or as an alternative for higher risk property or to more vulnerable residents who would not be able to deploy traditional sandbags
Meanwhile, any community which feels it could be at risk of flooding will be provided with a maximum of 500 empty sandbags to develop a "local sandbag store".
The council says that "all calls requesting sandbags will be prioritised and screened as far as reasonably practicable to ensure the most vulnerable are given the highest priority".
It says: "Experience shows that no local authority, particularly a large rural authority such as Derbyshire can guarantee to deliver sandbags 'on demand', in time to protect a property when flooding is actually occurring.
A spokesperson for Derbyshire County Council said: "Our report does note that in times of flooding it can be difficult to get sandbags filled and to the right location in enough time to be able to make a difference, but during any flooding event we work with the district and borough councils to get as many sandbags out as possible.
"While sandbags can be helpful for those facing flooding they are only part of the solution. We are working with the district and borough councils and the Environment Agency to help local communities become more self-reliant.
"This means helping communities to set up flood warden schemes, where one or two individuals volunteer to be the flood warden for their location.
"Before, during and after a flood the wardens become our eyes and ears on the ground, they help to develop a community flood plan and share information between the council, Environment Agency and the community.
"They also find suitable locations for the community to keep sandbags and flood boards.
"If any community would be interested to know more about the flood warden scheme they should contact flood.team@derbyshire.gov.uk"