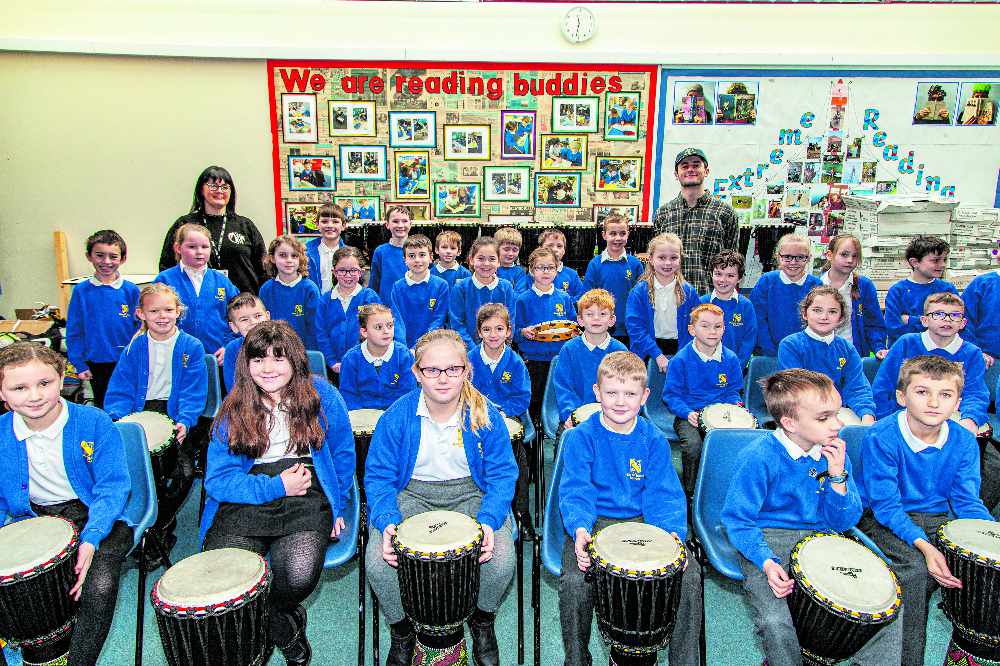 Young musicians at a Glossop school played to a member of a top pop band on Monday.
It could lead to the entire line-up of Cassia dropping in to Duke of Norfolk Primary.
Drummer 'Leff' made a surprise visit following a plea from teacher Nicole Redican, one of the band's biggest fans.
She said: "Last year, I went to see Cassia at The Bread Shed venue in Manchester as they launched their debut album 'Replica.'
"Their music has been described as a 'sun drenched calypso sound.' In the summer term I taught my Year 3 class the title song from that album in music lessons which they really enjoyed."
Nicole saw Cassia live again in the summer as they opened the 20,000 capacity Radio One tent at Reading Festival, then in Bristol at Thekla (a venue on a boat) and also at Manchester Cathedral in October.
It was in Manchester where Nicole spoke to Leff about the djembe drums her class were learning in music lessons.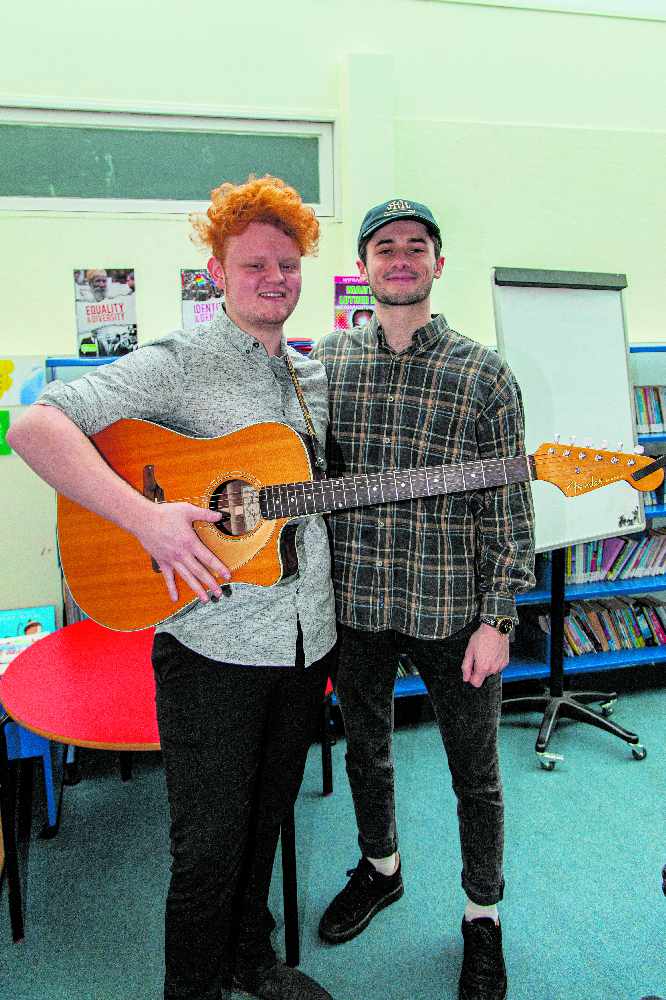 Leff and teacher/guitarist Matthew Williams.
She said: "He was really interested about how schools were getting children interested in music and said he'd wished he'd had that opportunity when he was at school.
"I saw him a couple of weeks later at a gig where I told him we would be doing a performance assembly in January and that he would be welcome to come.
"We sent him an invite last week and he replied to say that he couldn't make Wednesday as he would be in Germany with the band but would like to call in and say hi on Monday."
He did and Year 4 responded by singing 'Replica' accompanied by Year 5/6 teacher Matthew Williams on guitar, himself is a well known musician.
Then Nicole's class performed on the djembe drums as well as singing one of the songs they have learned.
Leff spent time chatting to them afterwards back in the classroom and signing many 'impromptu' autographs.
Nicole said: "Leff said after 'It was a pleasure to come in, the kids were awesome. I had a great time. I hope the concert goes really well.'
"We are now hoping to teach the whole school one of Cassia's songs soon and ask the band to come in so we can perform it for them all."
Main image:
BAND CALL: Drummer Leff and teacher Nicole Redican with the pupils.