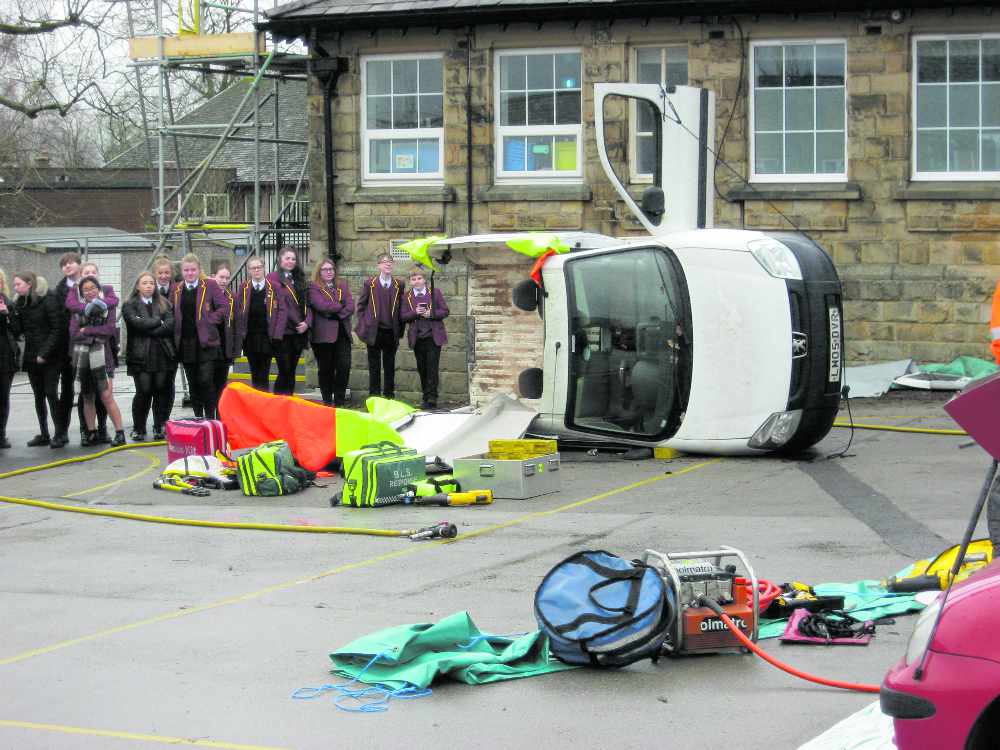 Year 10 and 11 students of Glossop's St Philip Howard Catholic Voluntary Academy got involved in a campaign aimed at increasing safety and reducing road traffic collisions.
They took part in a joint partnership led by Derbyshire Fire and Rescue Service, local police and North West Ambulance Service as part of National Road Safety Week to highlight the dangers of drink/drug driving and using a phone behind the wheel.
A mock car crash was staged at the school and students got to watch first-hand what would happen in the aftermath of a serious collision, with volunteers from the academy's drama department playing the part of the casualties.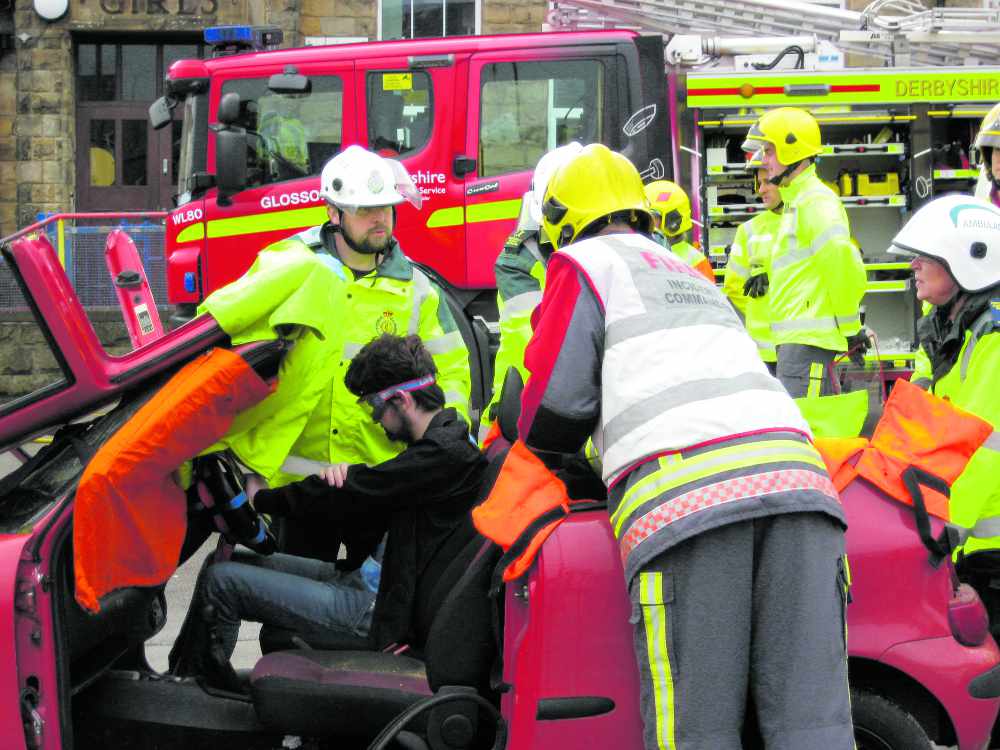 Firefighters from Glossop and New Mills cut 'casualties' free from the wrecked vehicles and paramedics made sure the casualties were treated for any injuries as they would in a real life situation.
Police hope the reconstruction will help drive home the messages around the 'Fatal 4'- speeding, not wearing a seat belt, drink or drug driving and using a phone at the wheel.
The organisers have said a huge thank you to the emergency services who came out to deliver the highly important message and to Farrar's Metal Recycling who kindly donated two scrap cars to be used in the demonstration.
To find out more about road safety week visit www.roadsafetyweek.org.uk.