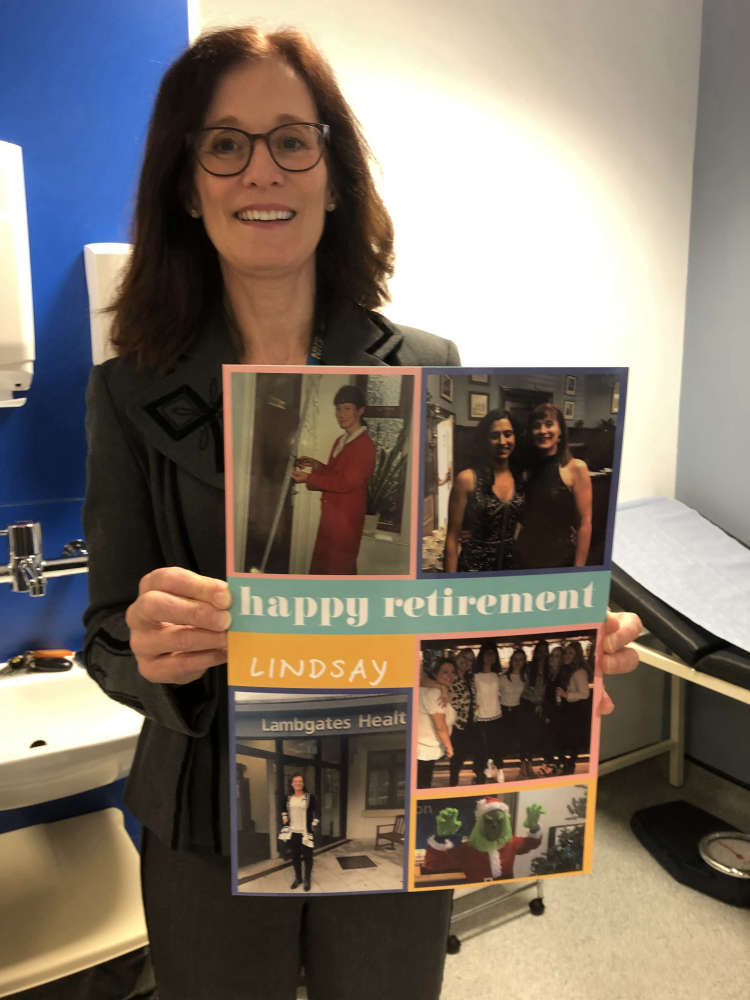 A doctor is hanging up her stethoscope after 28 years as a partner at a Hadfield surgery.
Dr Lindsay Palmer said goodbye to her colleagues at Lambgates Medical Centre on Tuesday (26 April).
She said: "I'm hanging up my stethoscope after 28 years of being a partner at the most wonderful GP Practice. I've been a Doctor for 33 years, qualifying from Manchester University in 1989. In that time I've trained hundreds of junior doctors, looked after thousands of friendly patients and worked with so many amazing people.
"I'm feeling a huge mix of emotions, but most importantly I'm grateful. It was the amazing and wonderful Lambgates team that kept me going - supportive, encouraging, caring, kind and humorous - my work family and now, my friends."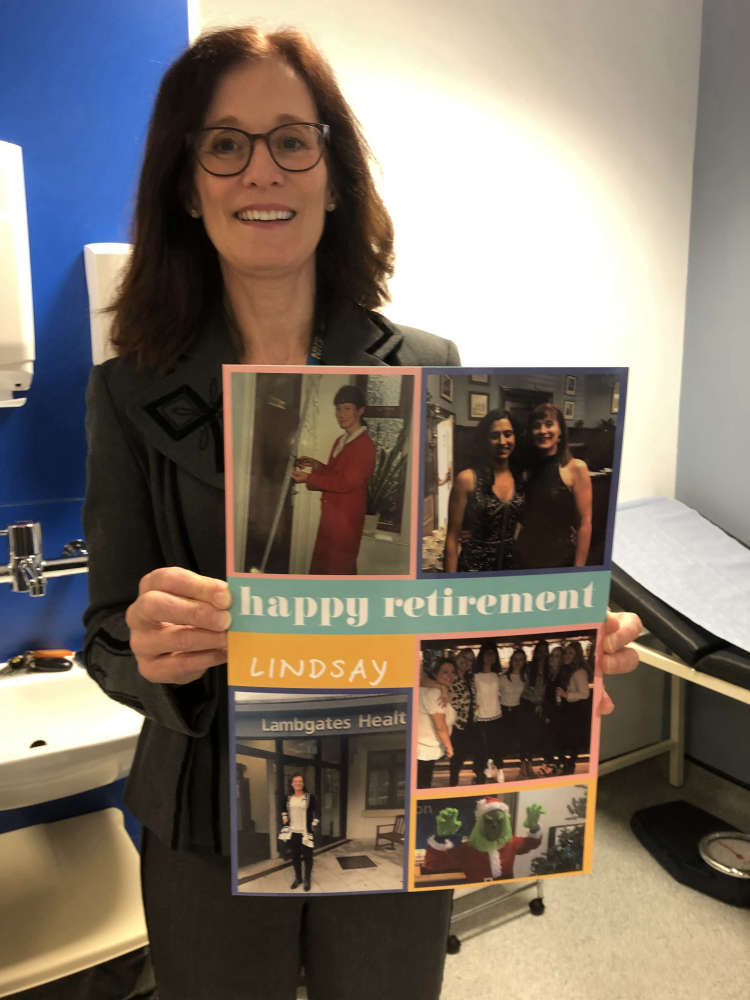 Lindsay continued: "Lambgates are so lucky to have such amazing patients, caring for you all has been such a rewarding part of my career. I have come to know so many of you and I'm honored that many of you have asked us to care for two, even three generations.
"In so many ways, I am very sad to go, but I had breast cancer at the start of lockdown and it made me confront my own mortality. It's time for me to spend time with family and friends, cycle, run, mountaineer and ski.
"I have left Lambgates as a thriving practice in very capable hands. It's been my privilege and the pleasure of a lifetime.
Dr Palmer plans to spend more time with her husband, family and friends during her retirement.
Hear from more Lindsay speaking to our reporter Gill Garston below...