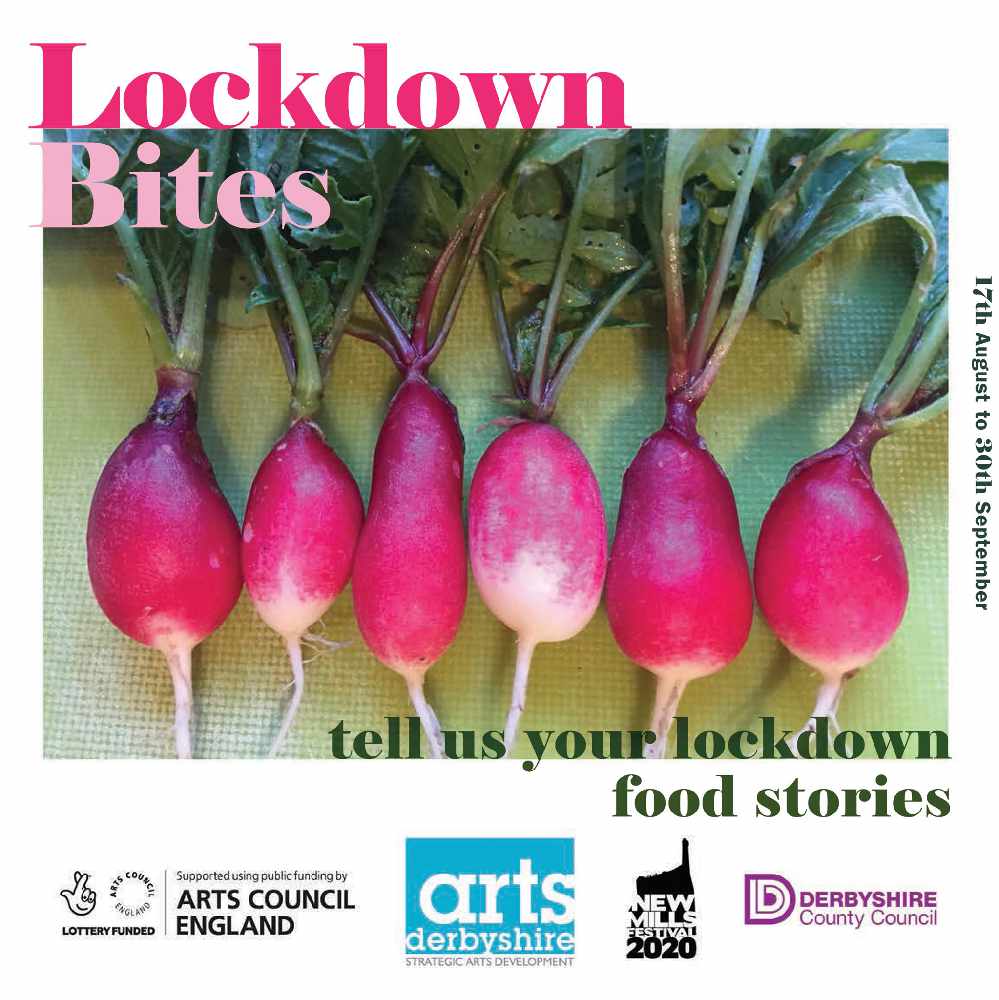 People living, working or studying in New Mills are being asked to tell their food stories from during the coronavirus lockdown as part of the town's festival this year. 
'Lockdown Bites' is inviting people of all ages to get creative in poetry or prose, or simply share their "bite size" experiences and memories of food, which will also be part of a community archive for years to come.
It's being run by Dr Christine Knight, a writer and food researcher based in the Hope Valley, who is also writing her own poems about food in lockdown.
'Lockdown Bites' will run until 30 September and is part of the Writing Ambitions Project, supported using public funding by the National Lottery through Arts Council England, and coordinated by Arts Derbyshire, Festivity, and Writing East Midlands.
New Mills Festival organisers have created a 'Lockdown Bites' Facebook group at https://www.facebook.com/groups/lockdownbites where they will be posting prompts each week to encourage people to think and write about their food experiences.
Those who don't use Facebook can also take part by emailing lockdownbites@newmillsfestival.co.uk or calling 07753 842861.
Image and video submissions that tell your food stories are also welcomed, as are longer pieces of writing.