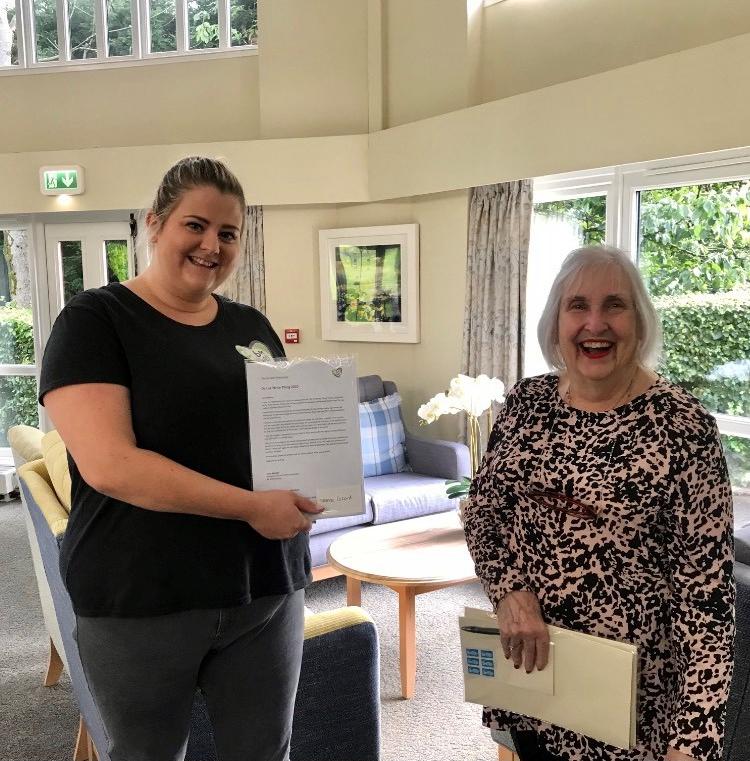 A diverse partnership of local organisations has launched an innovative project to help reduce the feeling of isolation currently being experienced by Glossop's older people - and it involves turning back the clock.
Glossop's foremost wellbeing organisation, Be Well, have launched a letter-writing project - resourced by Arundel Street stationers Wains and supported by the Glossop Chronicle.
It will see nursery-aged children and their families sending monthly letters and artwork to local, older people living in residential settings in an attempt to strengthen bonds formed before Covid-19 as part of Be Well's intergenerational project "Reuniting the Generations".
The social enterprise's project developer Vicky Murphy explained: "Sometimes being innovative means reworking old ideas to new purposes and we are using the traditional idea of encouraging Pen Pals to help meet the very modern challenge of isolation and loneliness.
"We have given packs of stationery to older people so there is no barrier to being involved and we are matching them with youngsters and their families whose packs also include art materials."
Recent research has shown the extent to which lockdown has negatively affected people across the UK and this is expected to be far more of a problem for older people who are vulnerable to the effects of the virus and will have, therefore, been subject to higher levels of isolation and the loneliness this can cause.
Ana Mankiewicz, of the Grapevine Wellbeing Centre in Buxton, who are also supporting the project along with local nurseries and residential settings, told the Chronicle: "We are pleased to be bringing to the project our experience of working with people living with loneliness, a condition shown to be as dangerous to people over 60 as smoking or misusing alcohol and worse than inactivity or obesity."
The project is funded by a grant from Action Together, which will be used to put together packages of arts supplies and ideas of what to do with them for families plus stamps and stationery and supported by all the organisations in the partnership who are making significant in-kind contributions of staff time to make sure it works.
It feeds into Be Well's National Lottery Community Fund-backed intergenerational project Reuniting the Generations, which has seen its face-to-face sessions suspended because of concerns around Covid-19.
Anyone wanting to know more about Be Well's programme of activities can go to their website www.bewellglossop.co.uk and click through. Anyone who would prefer "the human touch" is more than welcome to ring Jayne on 07590 839421 for details.
Main image:
Be Well's Vicky Murphy (left) and Cornmill House resident Norma Fozard.