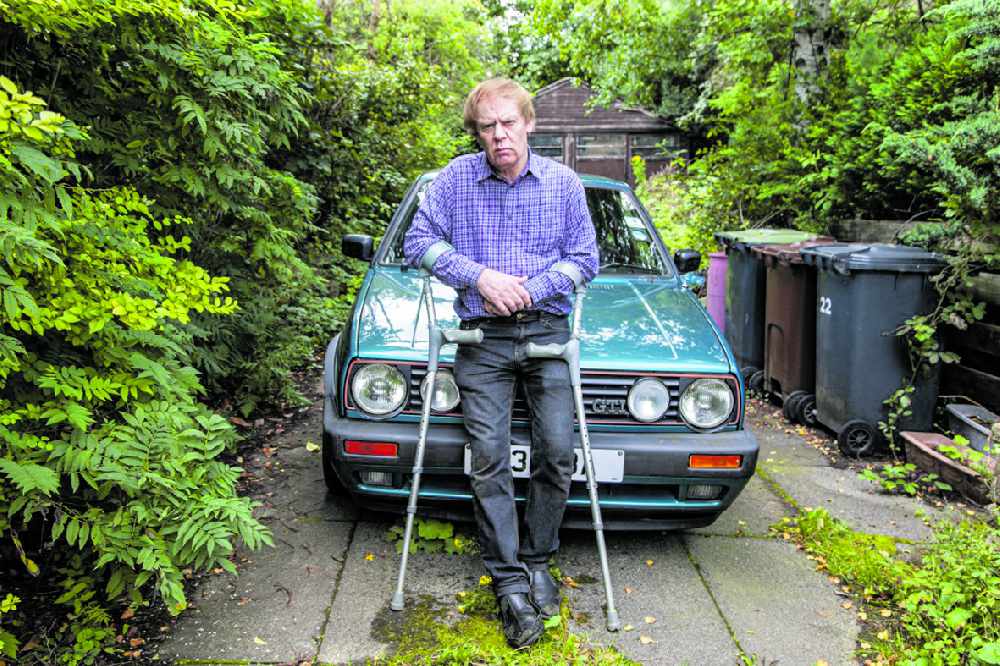 A Hadfield man says a benefits delay has left him a virtual prisoner in his own house.
Mark Gawler - who has been disabled for 25 years - says the Department of Work and Pensions owe him £1,264.
The 60-year-old says he needs the money to tax his car which he relies on to get to and from regular hospital appointments.
Mark, from Bank Street, said: "The money is what I get in benefit to run my car, it's not new, it's 30 years old.
"The tax runs out in August and without the benefit I can't afford to tax it.
"I have three hospital appointments for X-rays next week, but how can I get there?
"I can't even get out to do my own shopping because I can't carry heavy bags.
"My health is getting worse, I am near to breaking point."
Mark was a successful commercial photographer, working for a number of high-flying clients until 1995 when he had an ankle operation that he says went wrong.
Mark has needed crutches to get around ever since and he blames relying on them for triggering back and shoulder problems and leaving him in constant pain.
He said: "It has affected my whole body and my whole life, I have had so many operations and treatments in different hospitals all over the country, but none have worked.
"One was so painful that I just walked out of the hospital, I was suicidal, I wanted to go to a bridge and jump off.
"But the police found me and took me back to the hospital."
Mark lives alone in his sprawling former studio home and admits he is struggling to get by.
Things were just about bearable however until the benefits suddenly dried up.
Standing in front of his car, Mark said: "I have had nothing from them since March.
"It was what used to be known as Disability Living Allowance but is now called Personal Independence Payment.
"It is in two parts, one is a kind of Motability payment.
"Some people use it buy a car, I prefer to use my own.
"I would go to be assessed for it every 12 months, I never had any problems, the money would come, but the last payment was on March 18 and I have had nothing since."
Mark, who has contacted High Peak MP Robert Largan for help, says he has written to the DWP asking why he has not been receiving any benefits.
He claims he was told they had not received any 'medical input' from him.
Mark said: "They have, I have sent my records, but they have not come back to me.
"I wrote saying I wanted to appeal to a tribunal and could they send me the relevant form to do it.
"But it's not arrived."
MP Robert Largan said: "I have been helping Mr Gawler for four months now and it is very disappointing that he has been left in this situation.
"I'm continuing to press the DWP to urgently reassess his case. I'm here to help any local residents who are struggling."