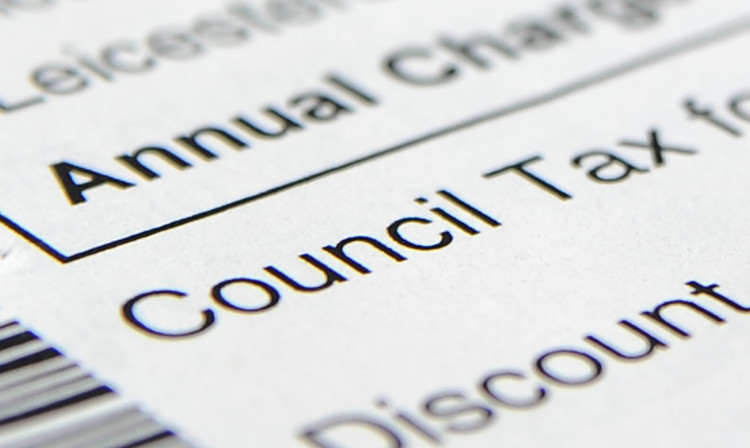 Council tax for residents across Derbyshire will increase by 2.5 per cent in the coming year, the county council has confirmed. 
The authority's precept will rise by half of the maximum amount central government has allowed (five per cent).
One per cent of this is specifically for adult social care, out of the three per cent on offer from central government. The council aims to use the remaining two per cent hike in 2022.
The other 1.5 per cent is for general council expenditure, which will help to support other areas - mainly children's services.
Here is the breakdown of how much each council tax band would owe Derbyshire County Council, minus other local authorities, in the financial year 2021 to 2022 now the 2.5 per cent increase has been approved:
Band A – £922.05, up £22.49
Band B – £1,075.72, up £26.23
Band C – £1,229.40, up £29.99
Band D – £1,383.07, up £33.73
Band E – £1,690.42, up £41.23
Band F – £1,997.77, up £48.72
Band G – £2,305.12, up £56.22
Band H – £2766.14, up £67.26
Also at the Full Council meeting, the county council set its net budget for 2021-22 at £572.4 million. It says it is in "a robust financial position due to careful budgeting and sufficient extra funding from government to support extra spending due to the coronavirus pandemic".
Although more government funding is expected to the end of the financial year and further into 2021, likely to total over £100 million since the beginning of the pandemic, the council stated that "significant pressures" would continue in some areas, particular adults and children's social care.
At the meeting, the council also set a cross-council savings target of £13.3 million for 2021-22 and a target of £72.8 million over the next five years to continue to balance the books.
'We're in a much better financial position than we initially anticipated'
Derbyshire County Council Leader Councillor Barry Lewis said: "Every year we have to make what we have go just that little bit further, and we're constantly looking at enterprising ways to get the most out of every penny.
"Coronavirus has put extra pressure on all our services and we welcome the extra support from central government which has put us in a much better financial position than we initially anticipated at the beginning of the pandemic, and we are told there will be further support into the next financial year.
"There still remains significant pressure in some areas, namely adult social care and children's services, and although we have been able to put more money into these areas, demand continues to rise and the challenges will not go away.
"As important as ensuring these vital services continue to protect our most vulnerable residents, old and young, is the need to keep council tax as low as possible for residents and not put additional pressure on already overstretched household budgets.
"That's why when the government gave us permission to raise extra money to pay for adult social care by 3% this year, we decided to keep this to a 1% increase. And we're also keeping the general increase to 1.5%, rather than the permitted 2%.
"In an ideal world we'd like no council tax increase at all, but the pressure on all our services, especially for adults and children, means that's just not feasible and could lead to greater challenges in the future.
"Our net budget for the year ahead is just over £572m and our stable financial position means we can continue with our ambitious plans for the county.
"These include spending more on adults and children's care services, continuing with our £40 million programme of repairing roads and pavements, investing in schools and care homes and continuing with our important climate change programme."
Read more from the Glossop Chronicle
Click here for more of the latest news
Click here to read the latest edition of the paper online
Click here to find out where you can pick up a copy of the paper