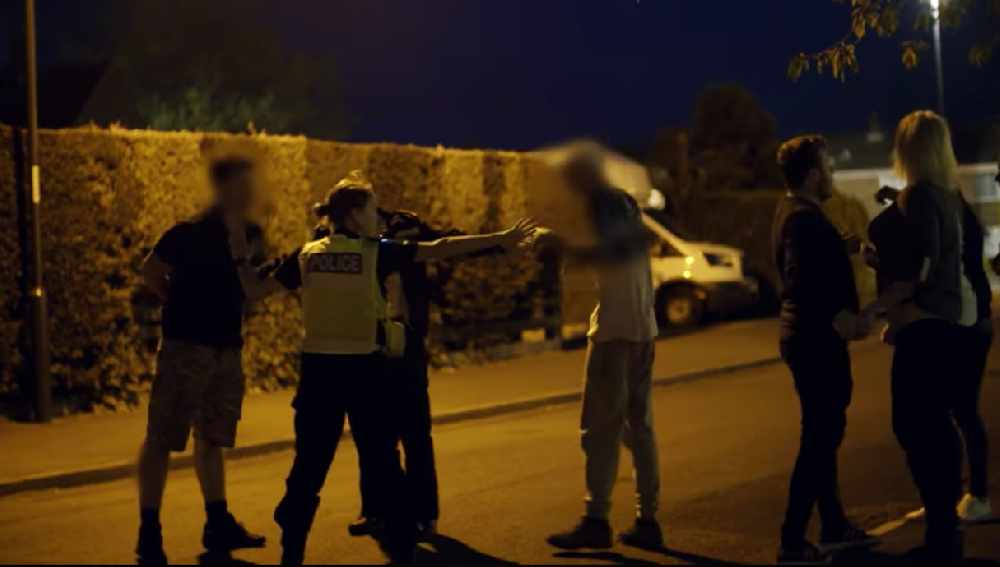 Derbyshire Police are featuring in a new ground-breaking Channel 5 documentary as they give an insight into an hour in the life of the force.
The programme called Police: Hour of Duty will be broadcast on Monday evenings from 9pm to 10pm.
It will chart what a typical hour can be like for the force and show how different areas of the Constabulary work together to keep people across the county safe.
A film crew followed a number of teams across the force over the course of a four-week period last year.
Their aim was to show the realities of frontline policing in the 21st century in a unique, ground-breaking way.
Combining body worn video, 999 calls into the force's Contact Management and Resolution Centre and footage of officers on duty, Hour of Duty shows how the force works together to keep Derbyshire safe.
Chief Constable Peter Goodman said: "I have viewed the episodes and I am both personally and professionally excited to see the response from both the force and the public.
"It is fair to say that this is unlike anything you have seen before and will, I believe, show you the hard work of our officers and staff in a different way to the usual police documentaries.
"I would like to express my personal thanks to all our officers and staff who worked with the production team. Their professionalism, dedication and compassion is clear to see and exemplifies why I am both immensely proud and extraordinarily humbled to be their Chief Constable."
From county lines drug dealing and prostitution to domestic abuse and mental health, it covers all areas that police officers have to deal with.
The next episode airs on Monday 11 May at 9pm.
If you missed the first episode on Monday night, it is repeated on Thursday night at 11.05pm or you can catch up online on My 5 here https://www.channel5.com/show/police-hour-of-duty.