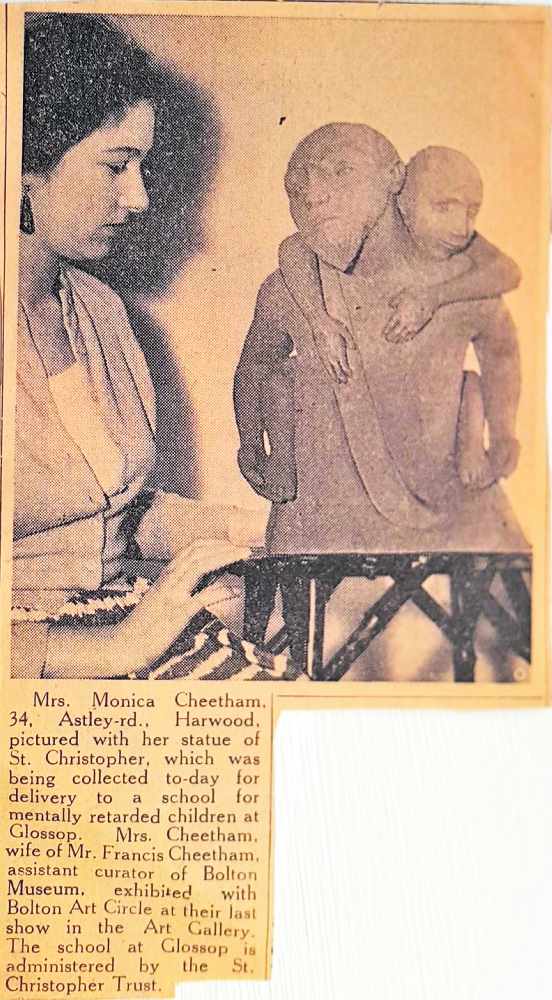 The daughter of an artist who sculpted a piece commissioned for St Christopher's Trust in Glossop is on the hunt for information as to where it went – or hoping that it might be languishing in someone's cupboard.
Claire Cheetham's mother, Monica, was asked by the head of St Christopher's Trust in early 1959 to create a piece depicting the charity's namesake, which would find a home at the school for children with learning disabilities.
Claire is now hoping that someone in the Glossop community might know what happened to the sentimental piece of art, as the Trust has reported that it is no longer there.
"I was looking through a box of all my parents' old stuff, as dad was often in the papers because of his job as a museum curator and mum was also featured for her work and they had kept all the clippings," she said.
"I then came across news articles and correspondence between mum and Mr O'Brien, the chairman of St Christopher's Trust about the commission – it meant a lot to her."
Monica was just 24 when she made the sculpture, which is of the eponymous saint carrying the Christ child.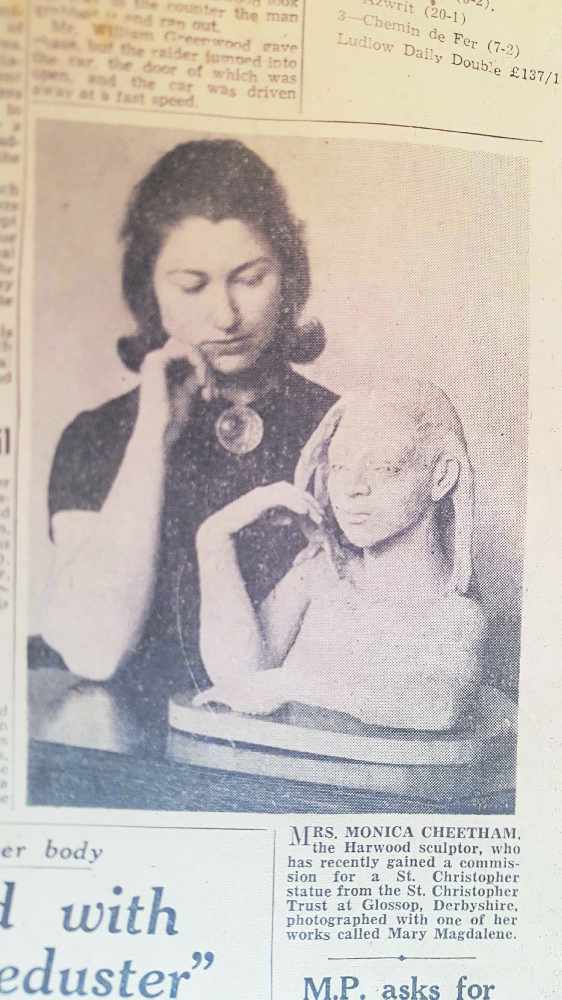 "It's a long shot that it even exists anymore, maybe the sculpture was destroyed long ago, but if anyone does know its story after it was commissioned, I'd be really grateful," Claire added.
"But if someone does have my mum's sculpture, maybe in their front-room or suchlike, I don't want them to feel that they have to part with it if they were to come forward with information. The sculpture was bought by the Trust and, for some reason it was either lost, destroyed or not wanted.
"It is not mine to claim as my property - of course if someone wanted to give it to me, I certainly would not turn them down!
"However, neither do I want to put anyone off contacting me, thinking they will lose it. I would just like to know what has happened to it.
"Mum was a talented artist and she carried on throughout her life, but her career was understandably curtailed by having four children.
"She also supported my dad in his career in the museum's service, however, she never lost her talents - even if it meant putting them to use by making sand sculptures during visits to the beach, or spectacular birthday cakes for us which were the envy of every child in the neighbourhood!"
If you have information about the sculpture, please get in touch with The Chronicle by emailing lauren.entwistle@questmedianetwork.co.uk or calling 0161 379 0257.
Main image:
LOOKING BACK: Monica Cheetham with the sculpture of St Christopher.