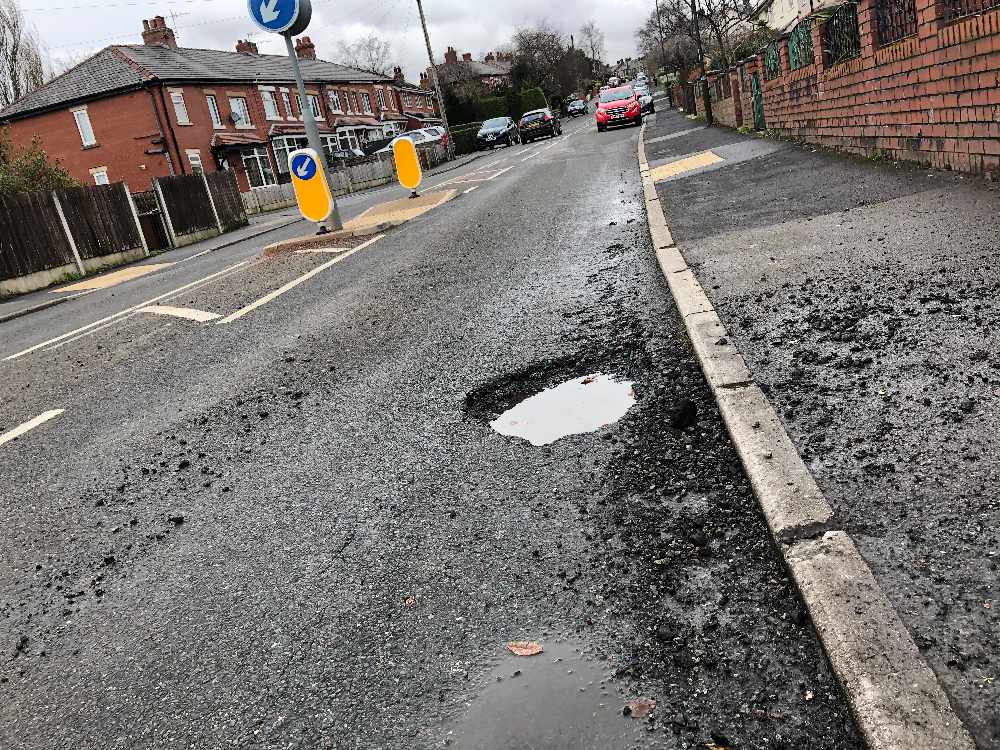 A dangerous pothole on a main Hadfield road, which left one motorist hundreds of pounds out of pocket, has now been filled in.
The deep pothole was situated on Newshaw Lane, before the Glossopdale school entrance and just after the pedestrian central crossing zone - close to the junction with Newlands Drive.
It was filled in by Derbyshire County Council's highways team late on Monday afternoon.
A number of drivers said on social media they had been caught out by the pothole, while one motorist - who preferred not to be named - told us his collision will cost him in excess of £240.
He hit the hole head on in the pitch black of a bleak and wet night last Friday (29 January) as he travelled home in the early evening.
"It was raining and pitch black and my headlights didn't pick up anything other than the dark road ahead when I hit something and there was an almighty bang," the motorist said.
"I wasn't going especially fast - certainly less than the 30mph speed limit - but immediately the steering became jittery and I knew the car was badly damaged. It was all I could do to limp home hoping that the car had only sustained a flat tyre.
"I checked my vehicle though and the tyre hadn't fully gone flat, so drove gingerly the short distance back home, but I could tell something was badly wrong.
"At that time I didn't go looking for what exactly I had hit, as it was so dark and wet - but I guessed it was a pothole."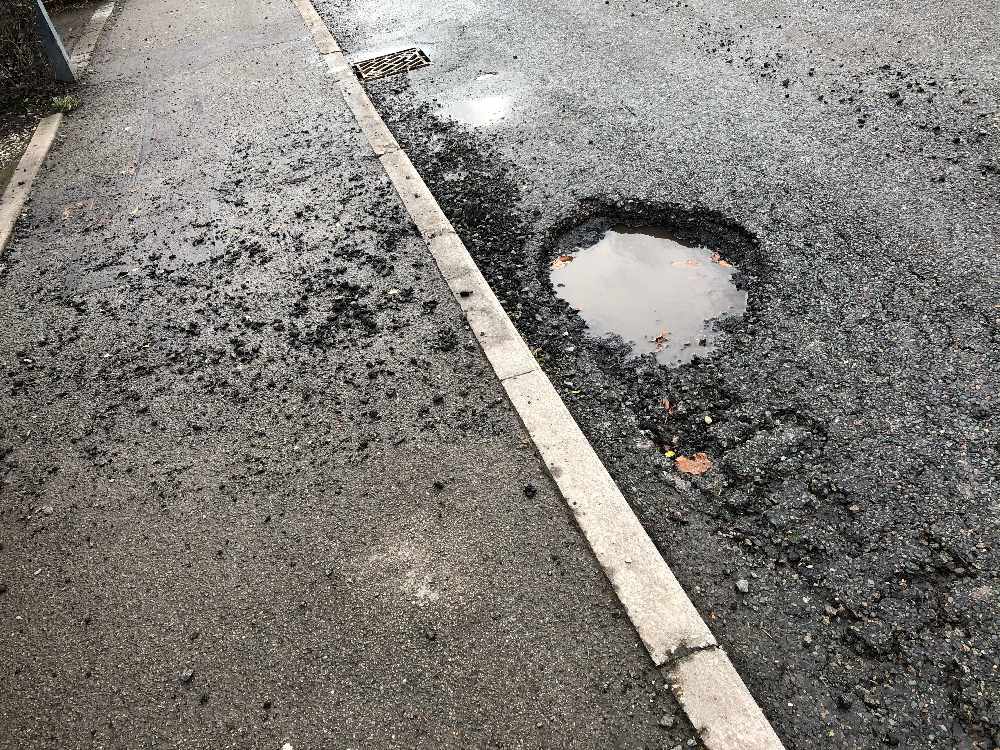 However, when the motorist went to check on the damage in the light of the following morning, the tyre was totally flat.
Rescued by the RAC, he was taken to the nearest mechanic for a new tyre, only to be informed that the damage was as feared, worse than hoped, with the alloy wheel rim badly buckled by the impact with the pothole.
"A new tyre and balancing was costly enough, but I will need to source a new alloy wheel rim too and the total cost together with the tyre will be in excess of £240.
"I intend to submit a claim against the council as this isn't an 'average' sized pothole or an acceptable condition for a main road to be left in at all," added the motorist.
The driver went back on Saturday to take these pictures and said he saw motorists - and bus drivers - only narrowly avoiding the pothole as it was close to the crossing and difficult to steer clear of even in broad daylight.
A spokesperson for Derbyshire County Council told the Chronicle on Tuesday: "We're sorry to hear about what's happened to this driver's car. The pothole was filled in on Monday.
"We're responsible for more than 3,000 miles of roads and regularly inspect them to national standards to ensure they're safe to use. Roads take a lot of wear and tear from traffic and the effects of heavy rain and frost and we're constantly working to maintain them.
"Damage found during inspections, or reported to us by motorists, is repaired as quickly as possible. It's quick and easy for residents to report a road fault online at www.derbyshire.gov.uk/doitnow and drivers can also make a claim at www.derbyshire.gov.uk/claim."
Read more from the Glossop Chronicle
Click here for more of the latest news
Click here to read the latest edition of the paper online
Click here to find out where you can pick up a copy of the paper