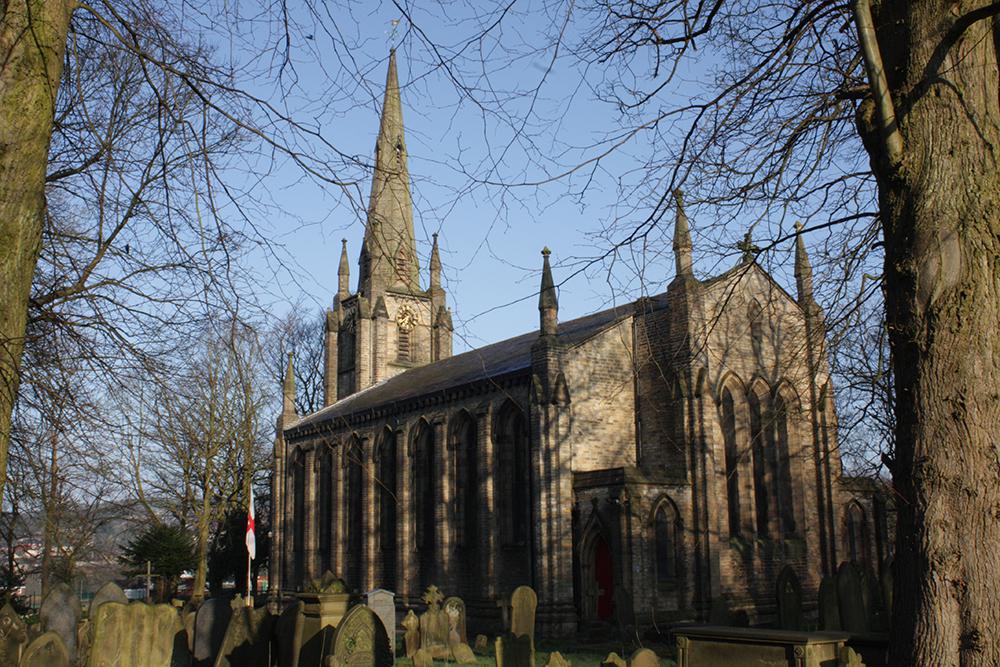 The Roving Crows are flying into High Peak for New Mills Festival's first gig of the year.
The group, said 'to have cultivated an arresting, singular sound that pushes the boundaries of the Celtic Folk genre', will be performing at St George's Church (pictured), New Mills, on Friday, March 20, at 7.30pm.
Since launching in 2009, the Roving Crows have made their mark on the folk and roots scene in the UK, as well as abroad, performing internationally in Australia, Ireland, France and Portugal.
Tickets cost £13 in advance and are available from Priscilla's Hallmark Cards in Market Street; online at www.newmillsfestival.co.uk, or by calling 07753 842861.
Remaining tickets will be £15 on the door.
There will be a licensed bar serving locally-brewed real ale from Torrside and Rock Mill Breweries, as well as wine, lager, cider and soft drinks
New Mills Festival is run entirely by volunteers who work all year round to raise the funds needed to make the festival happen.
All donations are most gratefully received.