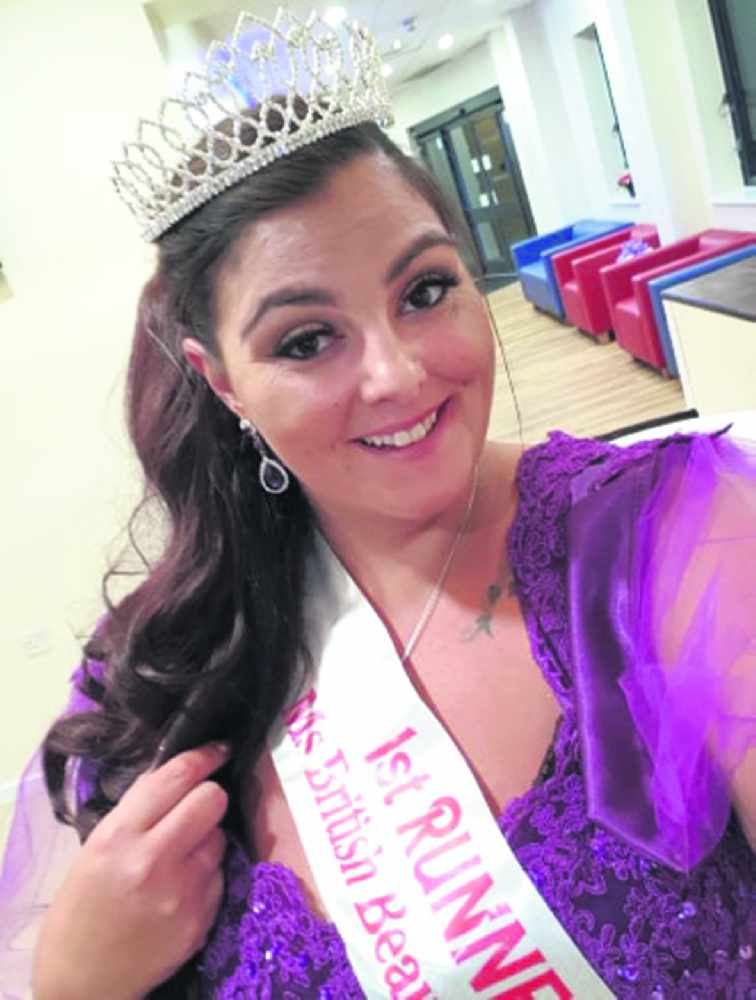 A Gamesley mum who has tackled PTSD, depression and struggled to go out with her children has come first runner-up in a prestigious national beauty pageant.
Stefanie Dixon, 32, nabbed the prize earlier this month at the Miss British Beauty Curve competition in Maidstone, Kent, as Miss Derbyshire.
The competition aims to celebrate 'diversity in beauty' and is open to anyone over a size 14.
Stef (pictured), who works as a receptionist, has been competing for four years in a row - first entering in 2015 following a very difficult period.
"I had a tough time. I'd had a miscarriage, then a premature baby and was diagnosed with PTSD, anxiety and depression, but at the beginning of 2015 I said to myself that I'd try to get better.
"I went to see Curve Fashion Festival in Manchester and all the queens from the competition were there. I got chatting and I essentially got bullied into signing up," she laughed.
"I got on with all the girls terrifically and felt so supported - but it was strange putting on swimwear and walking across a stage in front of so many people when I would never do that at home!"
Stef thanked sponsors Glossop Business Network and Temple Spa Hadfield and High Peak, as well as her 'long-suffering boyfriend', two children and parents who made the trip to Kent to watch her strut her stuff.