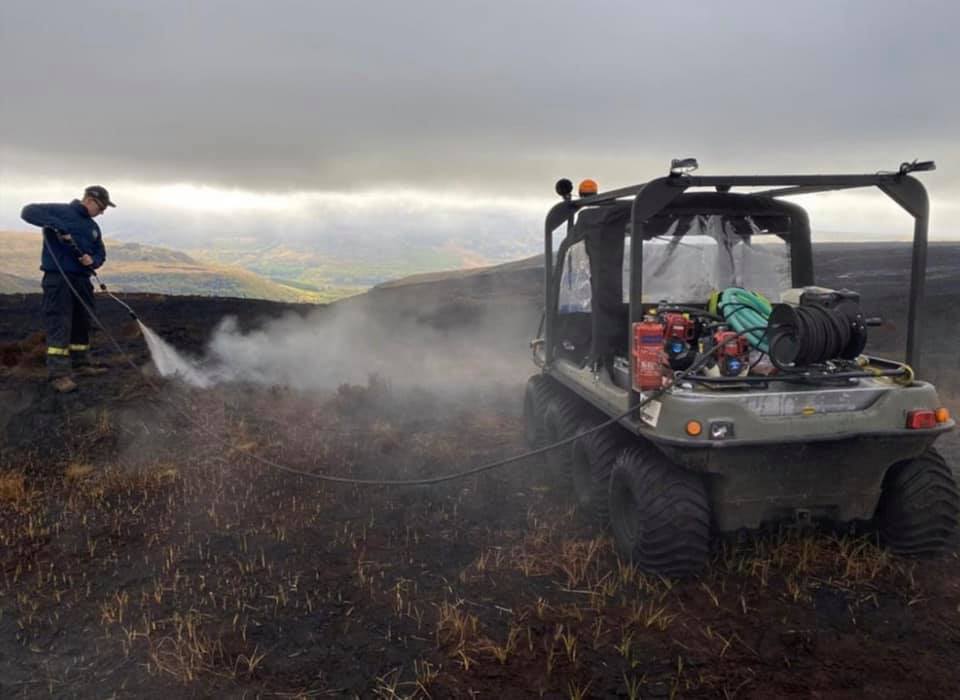 Fire crews will return for an eighth day to the moorland fire at Rakes Moss to see if they can finally scale back their presence.
Firefighters from Derbyshire Fire and Rescue Service left the moorland early on Wednesday afternoon because of the weather and poor conditions.
Speaking at the time, Station Manager Colin Winterbottom: "At 13:00 hours today we made the decision to withdraw crews from the moorland for safety reasons.
"The weather can quickly change on the moors and as it closed in, visibility and conditions underfoot became dangerous.
"Crews will return at 10:00 hours tomorrow to assess the situation and establish if any further firefighting is required and if it is safe to be undertaken."
Crews from across Derbyshire have been responding to the incident at Rakes Moss, supported by Greater Manchester Fire and Rescue Service, Peak Park Rangers, United Utilities and the RSPB.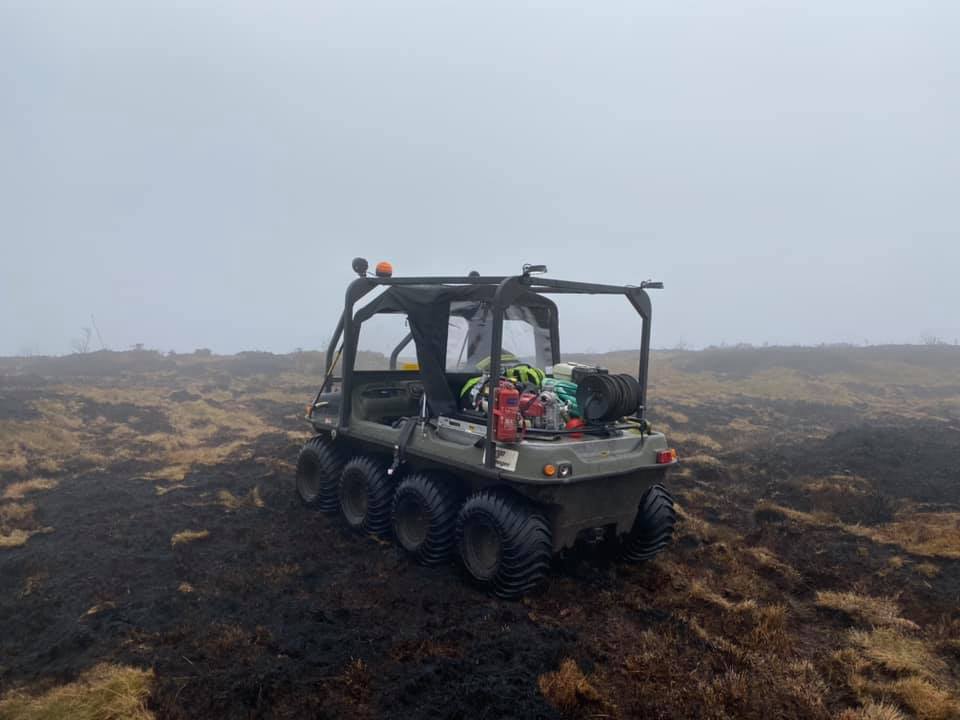 The Salvation Army have generously continued to provide food and drinks to everyone working on the moorland.
A fire investigation into the cause of the fire is ongoing.
The blaze, off the A628 between Crowden and Glossop, first started last Thursday morning (April 23).
Derbyshire Fire & Rescue Service is continuing to remind people of the current government Covid-19 advice to stay at home, to save lives and protect the NHS.
Mr Winterbottom said: "While we have had firefighters working on the moors and responding to other emergencies across the county, we continue to support the community response to covid-19, delivering vital medication to vulnerable members of our community and supporting our colleagues from EMAS.
"Moorland fires require a huge response and I would ask people to keep this hard work in mind when thinking of having a BBQ in the countryside, on moorland, or in green open spaces, leaving litter such as glass bottles and discarding cigarettes carelessly – all can start a fire like the one we are currently fighting."