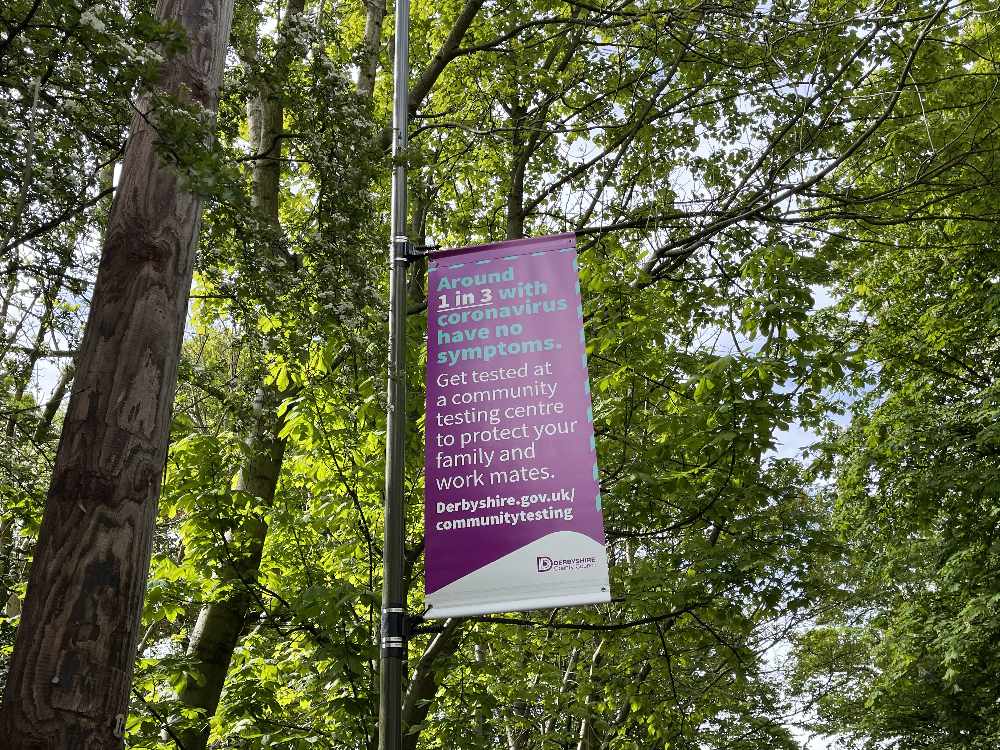 Covid-19 cases in the High Peak and in Erewash have seen recent increases, but infection levels across Derbyshire are minimal and falling in each district.
Glossopdale in the High Peak is the site of a "significant outbreak" of the Indian variant and Wilsthorpe School in Long Eaton, Erewash, had been the centre of a virus outbreak earlier this month.
However, short of those spikes in May, which remain extremely low, Derbyshire is still witnessing its lowest level of Covid-19 cases since the start of the pandemic and since infections were tracked outside of hospitals.
Health officials in the county and city are urging residents to follow guidance around social distancing, hand sanitising, face coverings, social gatherings and ventilation more stringently than ever before to maintain the current position.
In the most recent week of Government data, May 14-20, there were 137 confirmed cases of Covid detected in the county and city. There are currently around 20 new cases reported a day.
For context, the record week for Derbyshire as a whole was 5,161 cases in early January's second wave peak – 38 times the current level. During that same period, the county clocked its record daily number of cases at 993 – 50 times the current level.
To date, the county has reported 16 cases of the Indian variant, 14 of which have been detected in Glossopdale, one in Long Eaton and one in the Dales.
Meanwhile, Covid hospital inpatient levels have also dropped to their lowest point since last summer, with no hospital patients with the virus in Derbyshire.
As a whole, Derbyshire has now vaccinated 73.16 per cent (nearly three quarters) of the county and city's adult population, while 40.62 per cent (four in 10) have had both doses.
Here are the infection rates for each Derbyshire district (per 100,000 people), followed by the corresponding number of new cases, in the week to May 20:
Amber Valley: 5 cases per 100,000 people, 6 new cases

Bolsover: 9, 7

Chesterfield: 9, 9

Derby: 10, 27

Erewash: 28, 32

High Peak: 32, 30

North East Derbyshire: 10, 10

South Derbyshire: 8, 9
The average for a local area in England is currently 12 cases per 100,000 people in the week to May 20.
For further comparison, in the same week, Nottingham has recorded 21 cases per 100,000 people with 70 new cases; Leicester, 57 cases per 100,000 people with 203 new cases; while Bolton has clocked 451 cases per 100,000 people and 1,296 new cases.
Keep up to date with all the latest local and national developments here: https://www.questmedianetwork.co.uk/news/daily-coronavirus-updates/.